Panto Wheels is a charitable project, set up by Cambridge Arts Theatre Trust Limited, to help children from disadvantaged areas attend the Christmas pantomime by subsidising the cost of travel and tickets.
In 2019/20, Panto Wheels brought 4,354 children from in and around Cambridge to see Cinderella.
With you, we are very proud to reach out to the local community, helping thousands of children from a range of backgrounds and with diverse needs to begin their relationship with theatre in a bright, fun and engaging environment – nurturing and inspiring a lifelong love of the performing arts.
"I am emailing you to say thank you very much for supporting us to enable our whole school trip to the Pantomime to go ahead. All the children and staff had an amazing time and it was wonderful to be able to provide this opportunity for all. Some of the children are still talking about it now. Please pass my thanks on to the theatre staff and volunteers who supported us so well whilst we were there"
Charlotte James, Fen Ditton Primary School
For many this is their first experience of theatre and, as pantomime is bright, engaging and fun, it gives a solid foundation for children to develop a relationship with the arts. Engagement with the arts can help children improve their core foundation skills by building confidence and widening perspectives. Many schools also use the pantomime story to inform teaching and learning across the curriculum, helping children encounter subjects, such as Science and Mathematics, in exciting contexts.
"The children (and adults) thoroughly enjoyed it! It makes so much difference to have transport subsidy as asking parents for more money near Christmas is very difficult and schools have no money to find it themselves. There were several children even older ones, who had never been to a theatre before and some who didn't know what a pantomime was, so for them, the experience was particularly important." 
Claire Turner, Fen Drayton Primary School
Recipients of last year's Panto Wheels project included: Special Schools (inc. Highfields Academy, Meldreth Manor and Castle), schools in disadvantaged wards (inc. Colville, Monkfield, King's Hedges and Shirley School), children outside mainstream education and centres/groups who work with Looked-After Children and/or those with life-limiting illnesses (inc. Ida Darwin Unit and Cambridge Children's Community Nursing Team).
"Thank you for inviting us to your amazing, wonderful pantomime. I didn't think it was going to be good – but it was good. My favourite bit was when Buttons did 'I like to move it'. I liked it because it was cool. It was cool like a football pitch. I'll come back one day"
Nitesh, Monkfield Primary School
To make a donation to help even more children attend the pantomime this year, please contact our Development department on 01223 578935 or email development@cambridgeartstheatre.com.
Panto Wheels Business Supporters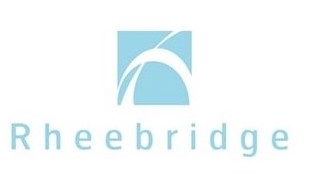 Panto Wheels High Level Individual Supporters
Simon Aldridge
Lord Archer & Dame Mary Archer
Penny Morris & David Charters
Stuart & Brenda Evans
David Jones
Rory Morrison-Smith
Lucian Nethsingha
Paul Taylor
Paula Smith
Diana Shave
Anne Thomas
Sovereign Medical Ltd
Rupert Christiansen
Lorna Morgan
M Randle
Anne Sam
Panto Wheels Trusts and Foundations
The Late Mrs Margaret Guido's Charitable Trust
The Boris Karloff Charitable Foundation 
Waitrose Community Matters
The Brock Charitable Trust
Clare King Charitable Trust
Master and Brethren of Isaac Newton Uni Lodge
Blakemore Foundation
Pye Foundation 
BlueSpark Foundation
The Irving Memorial Trust
School Thank You Cards - Cinderella 2019