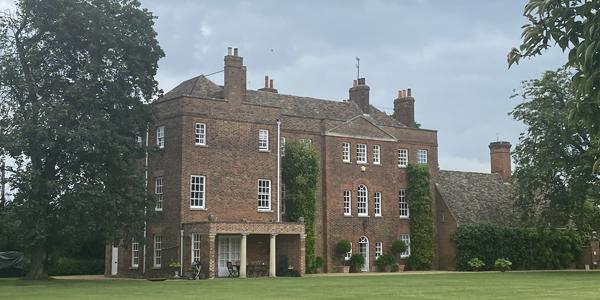 Wednesday 14 July 2021
Copenhagen cast visit Farm Hall, Godmanchester

This week, we have welcomed Copenhagen to our stage! Michael Frayn's brilliant historical retelling centres on the stories of acclaimed physicists, Werner Heisenberg and Niels Bohr and their clandestine meeting in Copenhagen in 1941. Both men were renowned for their superb minds, and for the part they played on either side of the Second World War. On top of this, we also discovered that Heisenberg has links to Cambridgeshire, as he was kept in a safe house in Godmanchester in 1945.

Yesterday, the current owner of that same safe house, Farm Hall, very kindly invited us to take a look around, delve into its' fascinating history, and discover more about the life and work of Heisenberg.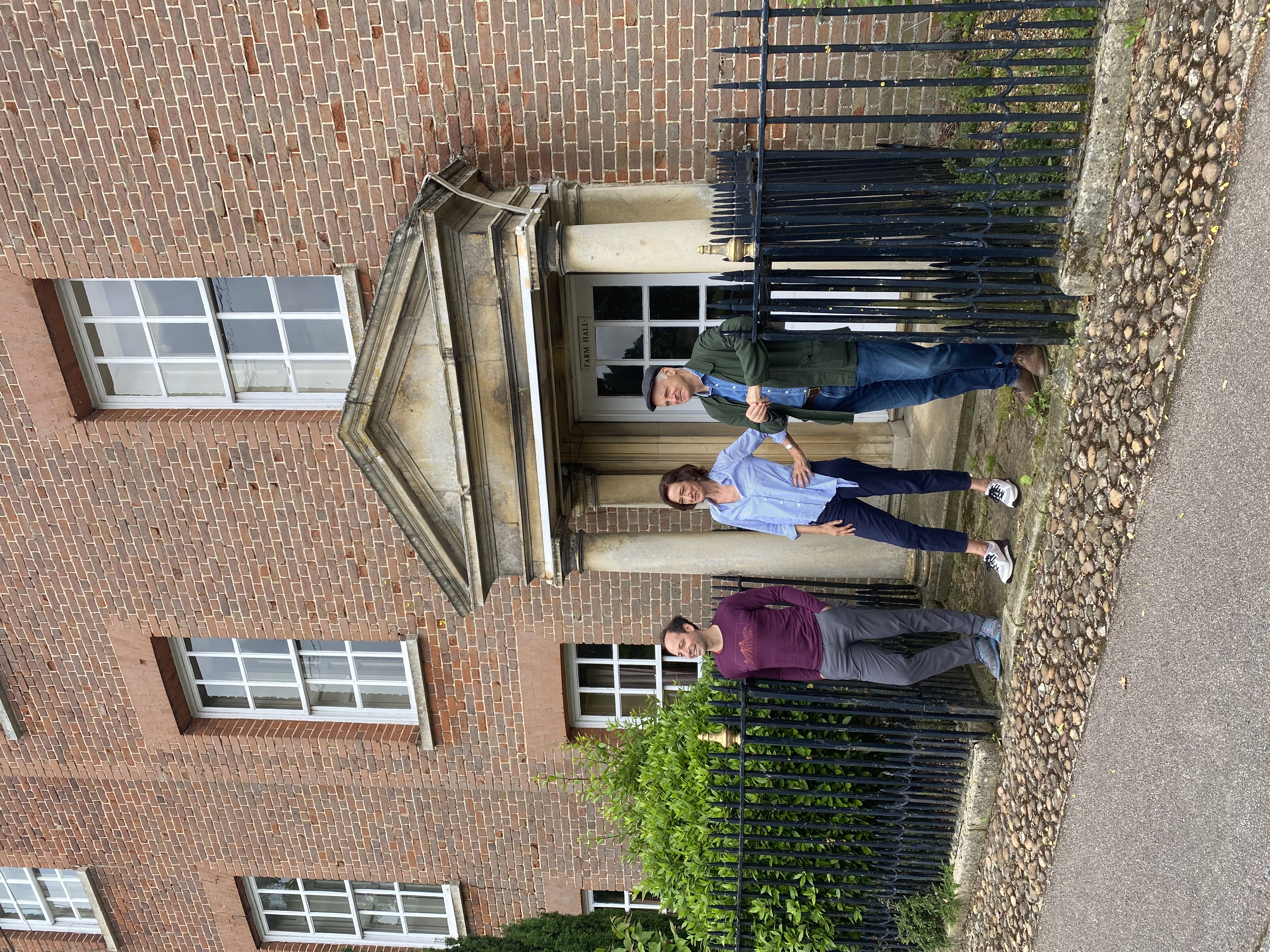 Heisenberg was a pioneer in quantum physics, but as Copenhagen explores, faced many dilemmas during the war due to his German nationality and allegiance. This resulted in him being kept in Farm Hall with nine other German scientists for six months in 1945. Their conversations were secretly recorded by British intelligence to discover if the German's had been close to creating an atomic bomb.
We witnessed something close to time travel, as Philip Arditti, who plays Heisenberg, was able to sit in the library where the real Heisenberg sat upon hearing the news of the Hiroshima bomb. Malcolm Sinclair and Haydn Gwynne, who play Niels Bohr and his wife Margrethe, joined Arditti to trace the steps of the scientists as we were treated to a walk around the exquisite house and gardens of Farm Hall.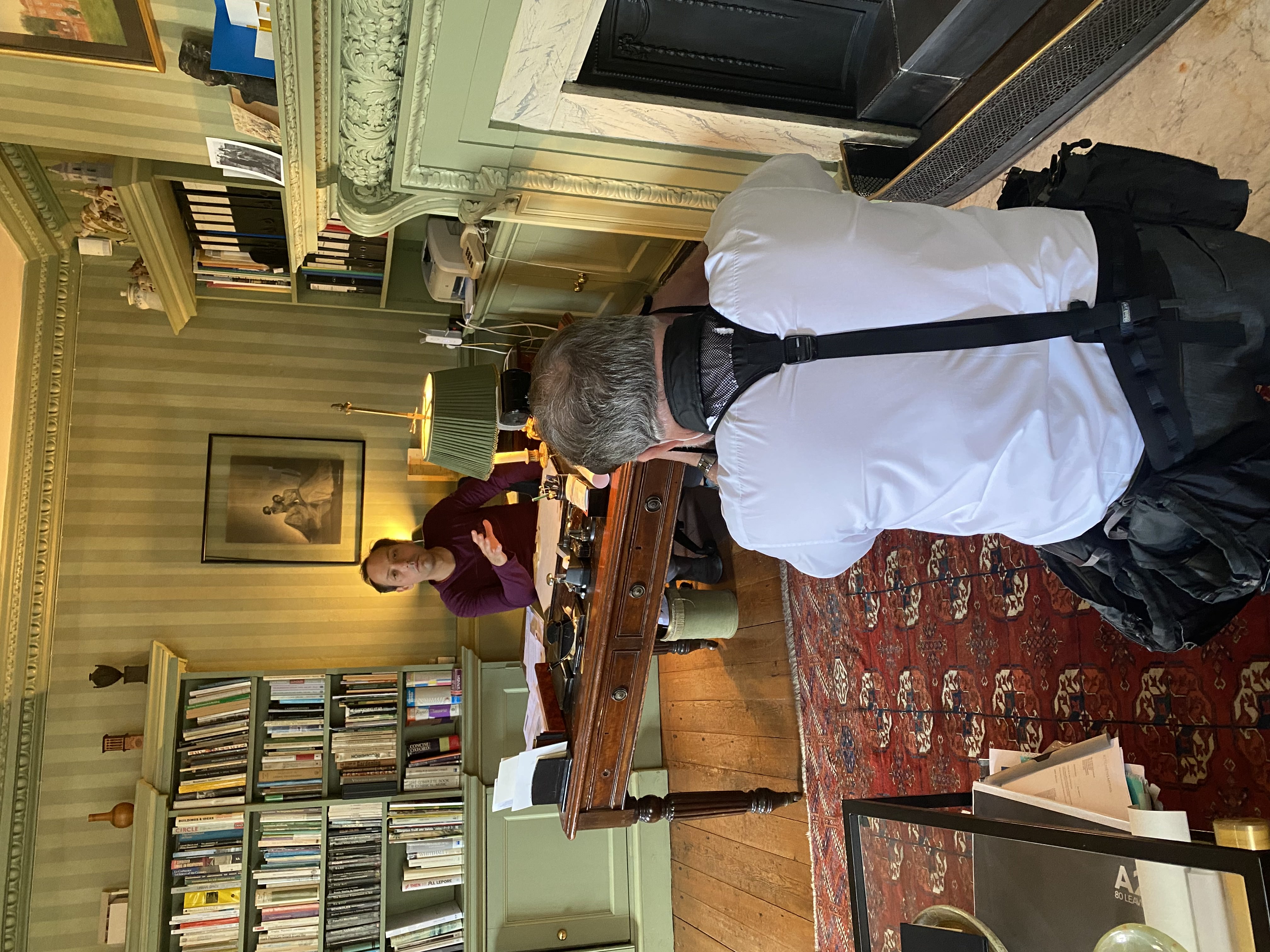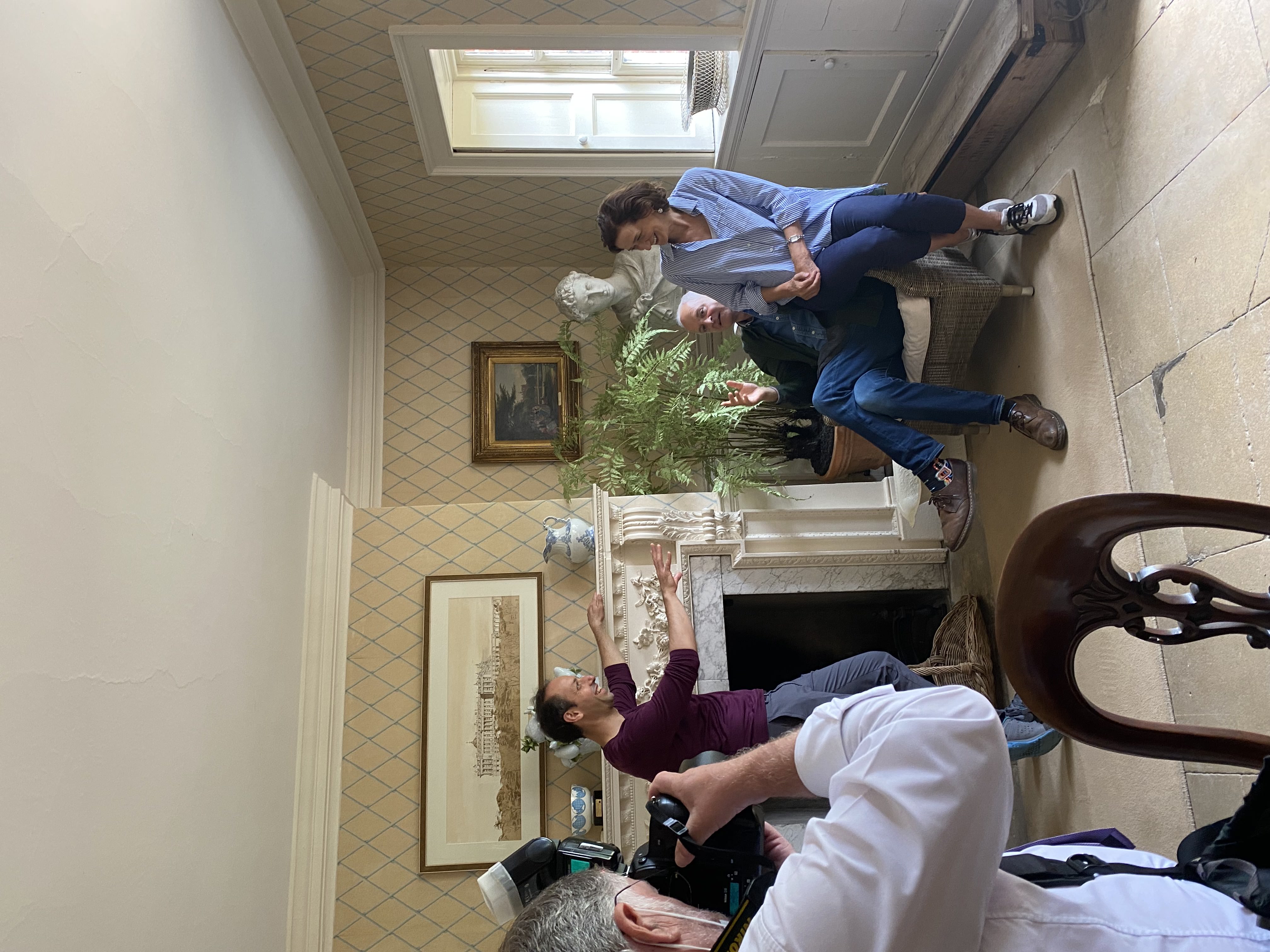 We are very grateful to the owners of Farm Hall for allowing us to explore and take photos in the house, it truly brought the real history of these characters to life!

Copenhagen is showing from until Saturday 17 July 2021, click here for more information and to buy tickets.

1. Philip Arditti, Haydn Gwynne, Malcolm Sinclair outside the entrance of Farm Hall.
2. Philip Arditti in the library at Farm Hall, partaking in a photo shoot with the Cambridge Independent. 
3. Arditti, Sinclair and Gwynne being photographed in the pantry at Farm Hall. 
Header image: Farm Hall viewed from the rear gardens.