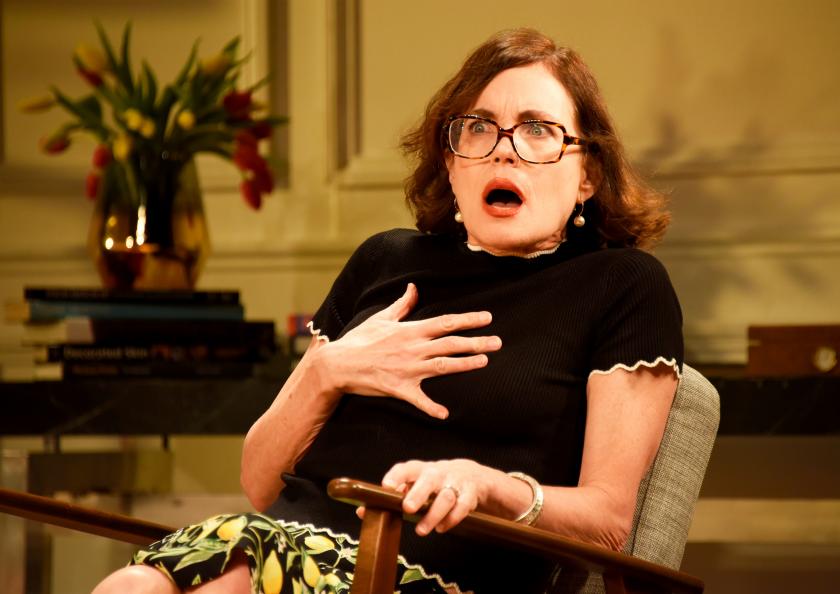 Thursday 16 January 2020
God of Carnage star Elizabeth McGovern's Downton facts
To kick start February we are welcoming Downton Abbey star, Elizabeth McGovern, in Theatre Royal Bath's production God of Carnage. Yasmina Reza's play follows two sets of parents who meet to discuss their children's bad behaviour. As the evening progresses, the adult's behaviour begins to mirror their offspring's and soon, the evening turns to chaos. 
Best known for her celebrated role as Cora Crawley, Countess of Grantham in ITV's period drama, she warmed hearts across the country with her portrayal of a loving but strong-willed wife, mother and friend - a character living in a very different time and place to her upcoming stage persona in God of Carnage.
If you love Downton as much as we do, here are 8 facts you may, or may not, know about the lovely Cora...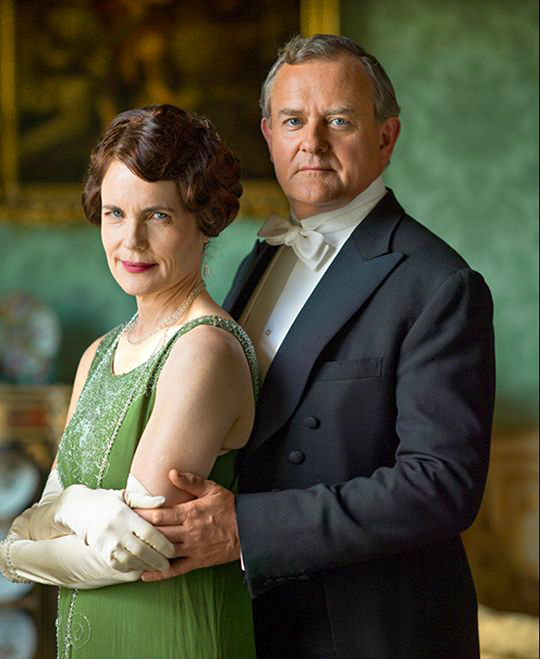 Image Source: IMDB
1. Cora has a transatlantic background
Cora Crawley was originally Cora Nevinson, a wealthy American heiress. She married Robert Crawley, Earl of Grantham - much to his Mother's embarrassment - and moved to Downton, bringing with her a large dowry which in turn helped save Downton from financial woes. Actress Elizabeth is no stranger to moving to England from the US, originally born in Illinois and trained in New York, she moved to London to live with her husband in the 1990's.
2. Cora and Robert have been married before
Cora's husband is played by Hugh Bonneville, who had previously been 'married' to Elizabeth McGovern before in BBC's 'Freezing'.
3. The role of Cora was offered to another famous actress
Gillian Anderson was supposedly approached to play Cora, but Elizabeth was ultimately cast in the role. 
4. Theatre training and stage roles helped Elizabeth get back into the role of Lady Grantham.
Speaking to Playbill in Sept 2019, she said:  "I think my theatre training does help me in every way. I feel like I'm one of those actors that I couldn't have survived as long as I have without it. I think there's a lot of people who learn how to be an actor and it's just the craft of movies, but for me going on stage and doing those kind of parts from the beginning to the end night after night after night and working out the kinks and trying and experimenting and failing, that was totally the way I had to [learn]."
5. Cora's wardrobe was turned into a museum exhibition
From March 2014 - January 2015, Winterthur Museum in Delaware held an exhibit of clothing from the television series, with Cora's and her daughter's beautiful gowns on display to visitors. 
6. Elizabeth was blessed with some thought-provoking lines.
Her character Cora was infamous for her questioning attitude, not just accepting her role in society and what was asked of her. She was also a fountain of wisdom for her 4 daughters and provided some well needed comfort and life advice. These are a few of her gems:

"You are being tested. And you know what they say my darling, being tested only makes you stronger" 
"I think accepting change is quite as important as defending the past." 
"No one ever tells you about raising daughters. You think it'll be like Little Women, and instead they're at each others' throats."
 
7. Cora plays guitar in a rock band
Okay, so this one isn't strictly true. Actress Elizabeth, however, is in a band called Sadie and the Hotheads, formed in 2008. Speaking to the Independent in 2012 about whether she would transition from filming Downton Abbey to performing at a pub gig, Elizabeth said: "No, but Michelle Dockery and I used to hike up our skirts and go into my trailer and sing together and work out the harmonies for all the songs.".
8. 6 series wasn't enough screen time for Cora
Elizabeth played Cora in 55 episodes, across 6 series from 2010 - 2015. Lady Grantham was back on the (big) screen only last year, in Downton Abbey's feature length film released in September. The film was hit with fans all over the globe.

God of Carnage will be on our stage Monday 3 - Saturday 8 February. For further information and to book tickets please click here.