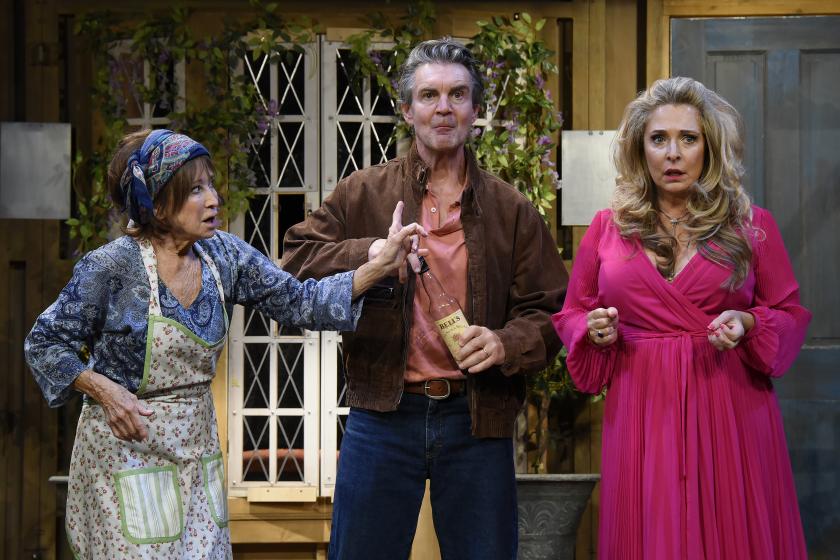 Friday 14 October 2022
Noises Off's Felicity Kendal talks real-life mishaps of touring
Beloved stage and screen actor Felicity Kendal returns to Cambridge this month, in comedy hit Noises Off, which celebrates its 40th anniversary this year. 
Kendal, who saw the first performance of Noises Off in 1982, didn't think she'd get the chance to star in the show. Forty years on, she talks about the unique challenges of comedy acting, why she thinks Noises Off is such a successful play, and some of the real-life mishaps of touring productions that inspire the plot of this raucous comedy.
What drew you to Noises Off?
I love the play, it's a classic, funny, silly irreverent play.
It's exactly the kind of thing I want to do at the moment. The world is taking itself seriously right now – and our business can take itself very seriously sometimes – so I wanted to be part of a production that is just about having fun. I love it.
When I first saw Noises Off, apart from the role of the stage manager, I wouldn't have been able to play a part because I was too young, so it was never a play I thought I would do.
But after the last couple of years I thought this is exactly what I want to do.
A short tour, to venues I have been to many times before, a director [Lyndsay Posner] I love working with: the stars aligned.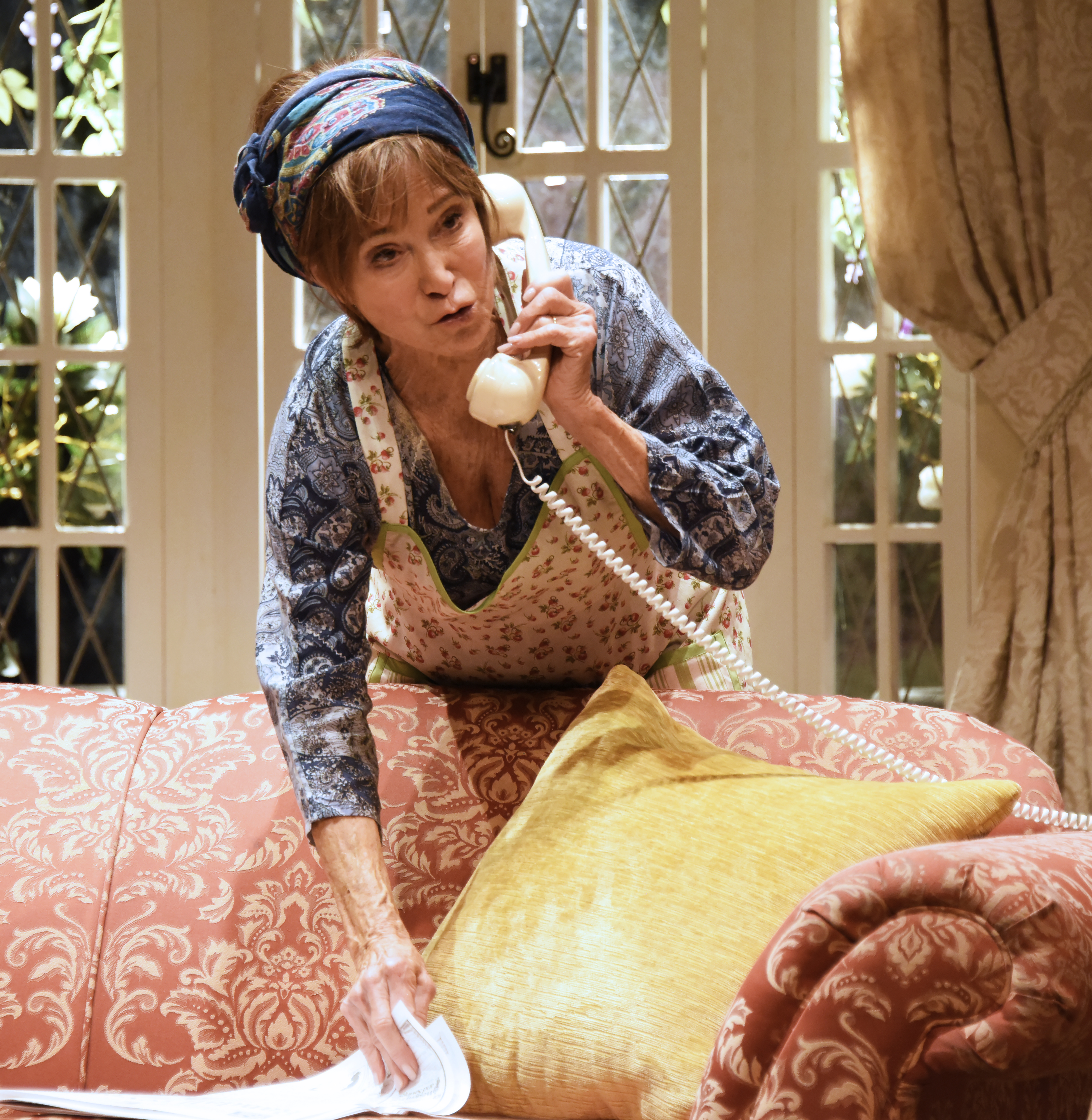 What drew you to your character, Dotty?
One of the things I love about Dotty, is that you get to play two parts: Dotty, the actress, who then also plays Mrs Clackett.
She is just hilarious – she's not very good at what she's doing! She's an actress who is desperate to keep working but she can't remember what she says next - which is heaven to play. It's just such a funny idea.
Can you relate to the story of Noises Off?
I can totally relate to the chaos. I have been in these exact scenarios – set and costumes go missing, door handles come off, sets fall on people. All of these scenarios are real – not made up!
The chaos of what happens to put a show on can be very funny but also heartbreakingly disastrous. I've lived it!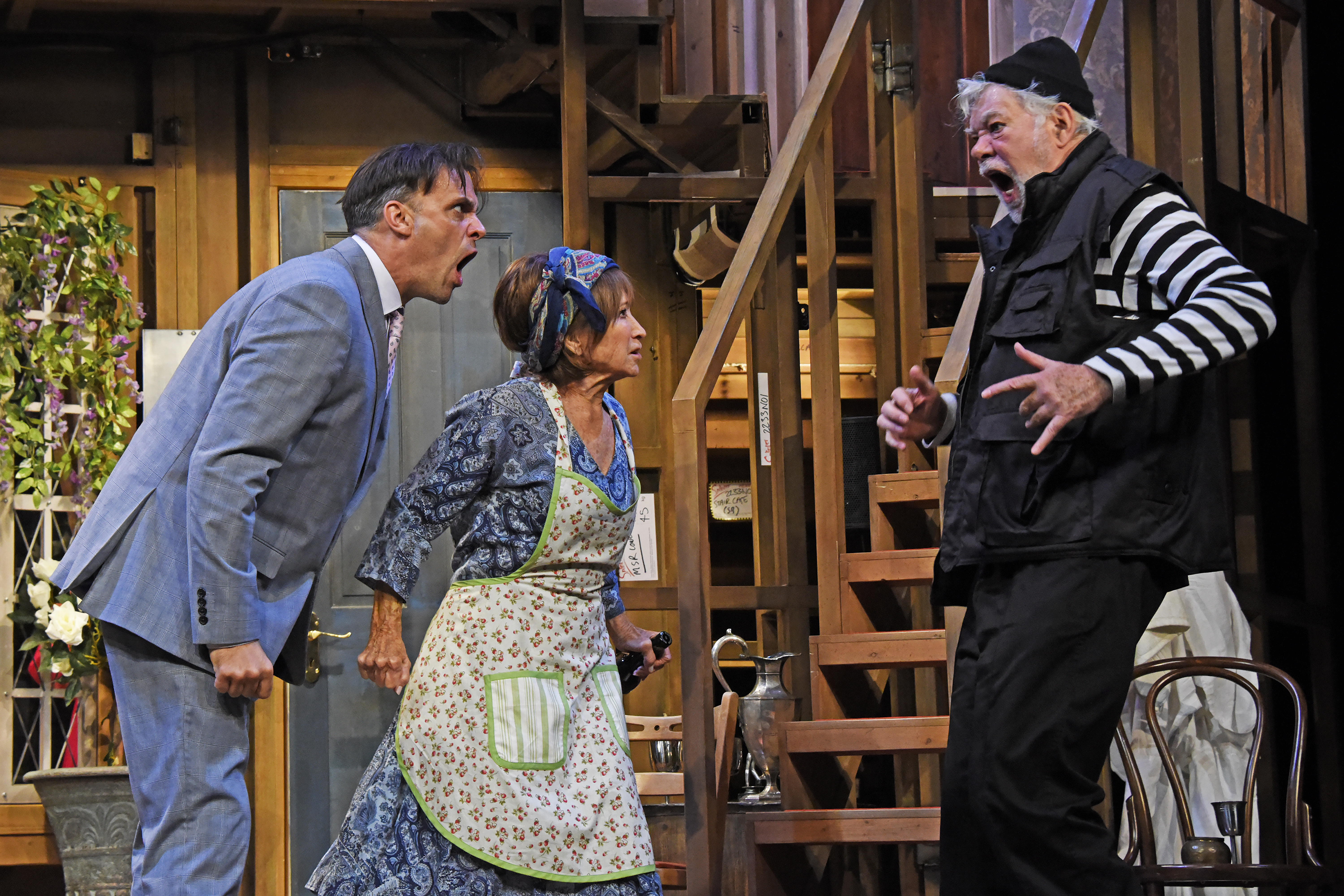 Do you prefer comedy acting – does that come easier to you?
Comedy takes incredible concentration. It takes real craft. I like that challenge.
Like any play it works on different levels. On the surface it's silly but it's not that easy to play. You have to get it right. You have to do it as if it is a really serious. It can't be played as if it's a comedy, with actors acting funny because that's not actually funny. It's got to be realistic.
When you are playing something that's supposed to be heartbreaking you can't act heartbroken. You have to let the audience be heartbroken. If you are acting oh, I am heartbroken and you have to feel sorry for me, that doesn't work.
It's the same with comedy. You have to be away from the funny side of it and take it very, very seriously.
That is my judgement of the craft of good acting – you don't appear to be acting.
With comedy you know when you get it right because you can hear it.
You can be very in a dramatic part and thinks it's going wonderfully but you don't get the response immediately. If you lose a laugh, you know straight away. It's riskier to do a comedy!
Noises Off performances run from Tuesday 25 to Saturday 29 October, you can read more about the show and book tickets here.