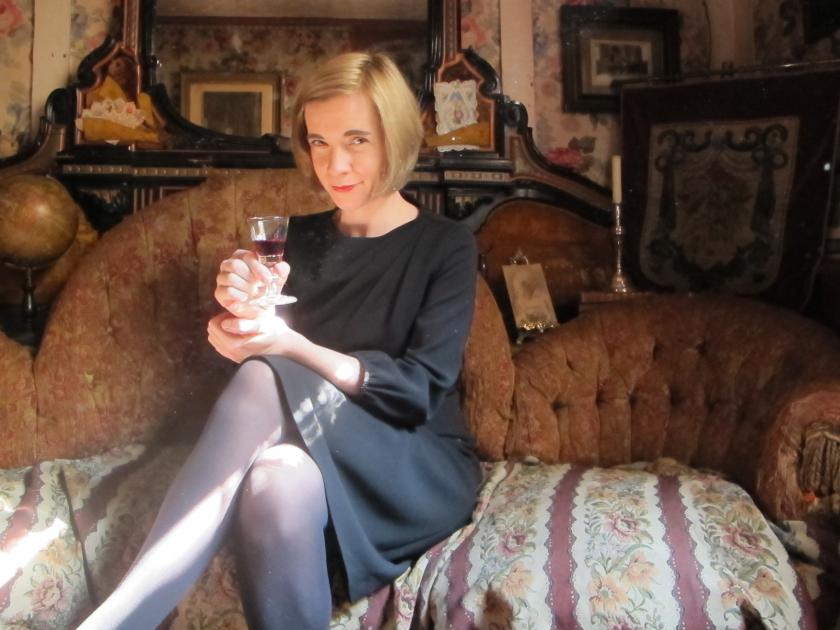 Friday 30 July 2021
A Very Cambridgeshire Murder - True Crime stories from around the county
We are very excited to welcome the renowned historian Lucy Worsley back to our theatre with A Very British Murder on Sunday 8 August. A treat for all true-crime fans, Lucy will be delving deep into our fascination with murder and how these crimes have been turned into art.
But for those of you who cannot wait to get your fix of true crime, read on for a whistle-stop tour of Cambridge's own grisly true tales!
---
 The Burwell Fire 1727
 One of the most debated crimes in Cambridgeshire history is the Burwell Fire of 1727. Hundreds of locals had piled into a barn to watch an impromptu puppet show. During the performance, a candle fell onto a pile of dry hay in the barn. The fire sparked instantly, and the   audience rushed to make their way out of the barn. However, the only exit was down a very small passage, and many were trapped or trampled during the stampede. Seventy-eight people died instantly, while two died of injuries later. 
A farmhand was tried for dropping the candle. Although he was acquitted, many contested that he was wrongly released and called for his re-arrest over the following years. Over forty years later, however, an old man confessed to the crime on his death bed in 1774. He was an Ostler at the time and had a bad relationship with the man running the puppet show, and that is why he set fire to the barn.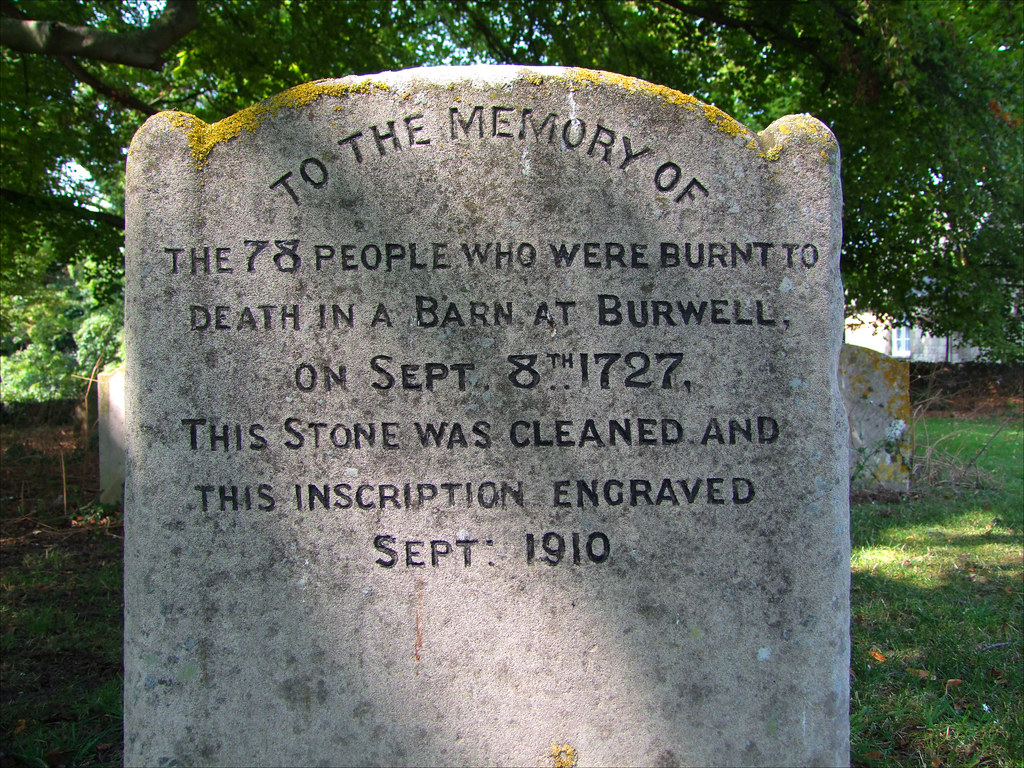 ---
Frankenstein's Bride Killer
The story of Thomas Weem is hauntingly horrible from start to finish. Despite already being married, Weem got engaged to another woman, who was unaware of his first wife, Mary. Weem had a problem – how to get rid of Mary quickly so he could remarry?
He was seen travelling to Mary's residence in Godmanchester and reported inviting Mary to travel back to London with him. They made it to Edmonton, where Mary stopped for a rest. It was here Weem pounced, strangling her with his bare hands. He later admitted in court he muttered, "Now I am going to be the death of you". He tied her garter around her throat, dumped her limp body in the gutter, and ran away. It did not take long for Weem to be found and arrested on suspicion of her murder and he was hanged in Cambridge in 1819.
However, his fate did not end there. At the time, electrical experimentations in science were beginning to take off. Weem's body was sent to the Botanical Gardens, where they ran currents through his body parts, and held a public dissection. Then, a square of his skin was cut from his body and used to bind a book in the Sir Christopher Wren library. The book can still be found there today! 
---
The St Neots Poisoner
In 1898, Walter Horsford was executed at Cambridge County Gaol, after pleading not guilty to killing his cousin, Annie Holmes. Annie had written to Horsford to say she was pregnant with his child after their affair and needed help for an abortion. Horsford decided to eliminate the problem by killing Annie instead. He sent her a packet of strychnine with a note stating, 'It is quite harmless'. She died the next morning. Despite pleading not guilty, stacks of evidence were built against Horsford, even revealing that his last lover, Fanny James, had died not long before in Kettering, after receiving a similar letter from him. He was the first person to be hanged in Cambridge after the end of public executions.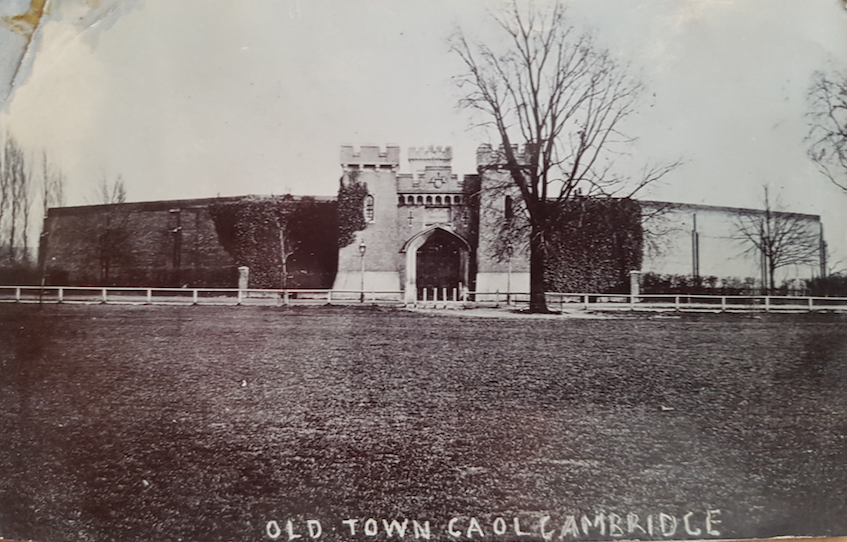 ---
The last public double execution at Cambridge Gaol in 1850
Another particularly grisly tale of poisoning resulted in the last public double execution at Cambridge Gaol in 1850.  Mary Reeder was having an affair with her sisters' husband, Elias Lucas.  One night at dinner, her sister Susan found her dinner tasted bitter, and she instantly fell violently ill. She died the next day. 
Despite Elias and Mary's anguish, the doctor instantly believed Susan had been poisoned. Both pleaded innocent but were convicted. Mary quickly confessed to being led by Elias to committing the crime, although later she gave a conflicting statement stating Elias had no part in it. This caused no one to take the pair seriously in appeal, and much uproar called for their execution. They were hanged together in front of a large crowd at Cambridge Gaol.  
---
Yaxley Body Snatchers
In 1830, anatomy studies could only be conducted on the bodies condemned to death and dissection. This failed to provide enough subjects for all medical requirements at the time. Therefore, body snatchings were common, and corpses would be sold onto dissections or medical schools. The Yaxley body-snatchers, William Patrick and William Whayley, were caught stealing the recently buried body of Jane Mason, a Yaxley local in 1830. They confessed to their crime in court, although detailed that they would often sell the bodies to a 'Mr. Grimmer' in London. Whayley assisted the authorities in charging Patrick, so went free, while Patrick went to prison. 'Mr. Grimmer', however, was never found, and never brought to justice.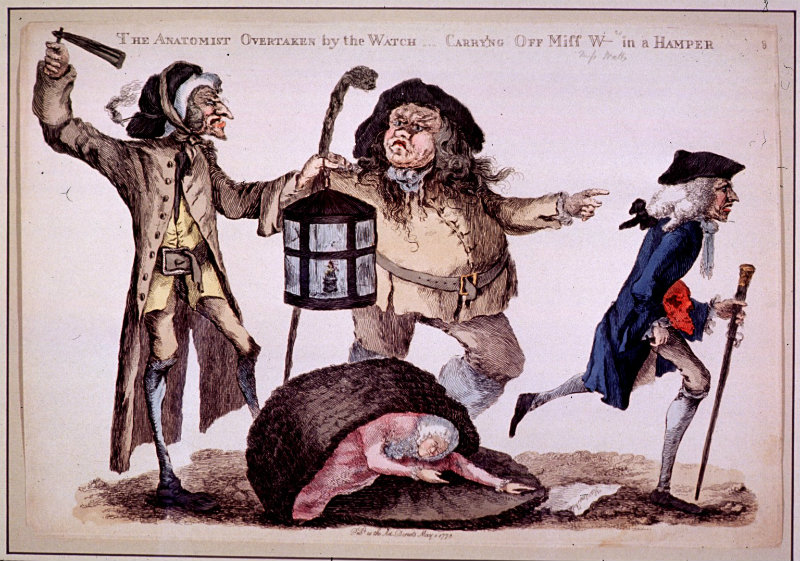 ---
Now for something a little more modern…
Cambridge Gangland Murder
In 1995, Ian Grant, a Cambridge nightclub doorman was on his way home from work in November. His body was found not 100 yards from his house in Cherry Hinton with a gunshot wound to the head in what seemed to be an execution style shooting. It is believed that this was due to a gang related incident over land entitlement. Two men who stood trial for his murder, however, were acquitted. Despite this cold case being reopened a few times since the crime, nobody has ever been charged for Ian's murder. 
---