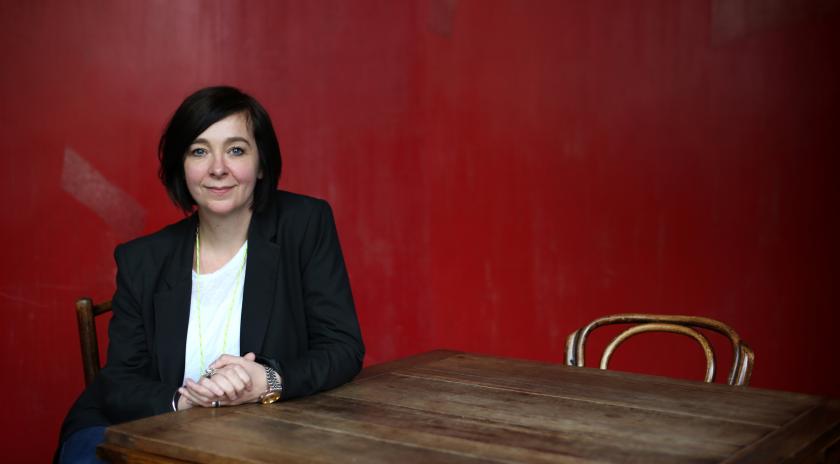 Tuesday 7 March 2017
Women in Theatre: Five Minutes with Vicky Featherstone

This International Women's Day (8 March) we are celebrating our Women in Theatre series - an exciting three weeks of three incredible productions written by women, about women and starring women! (Click here for more information)

This week we chatted to Vicky Featherstone, Artistic Director of London's Royal Court Theatre, discussing her career, inspirations and opinions on what it is to be a woman in 2017.
Here's what she had to say...
To date, what are you most proud of in your career?

VICKY FEATHERSTONE: Still having one 25 years after it started! And all the writers I've worked with.

How far, if at all, does being a woman effect what you decide to direct?

VF: I don't feel overly conscious when I make those choices, it is whatever I'm drawn to. That said I would never be interested in directing or programing anything that depicted woman in a misogynistic way. But I hope that's not unique to me.

What do you think are the main challenges facing women today?

VF: The world is facing a number of serious challenges  - climate change, a move to the right, a fear of difference. Everyone is facing those, but women are often the most vulnerable in society so this may impact them more.

Do you think the industry is changing in regards to how it considers women both on and off stage?

VF: 100%. When I started, although I didn't feel any different to how I feel now, the conversations and the agenda that we now have for equality across our industry wasn't at the forefront of policy programming and decision making. It is now. I feel very optimistic for what the next 25 years will look like when we look back.

What is the best piece of advice you have been given as a woman working in theatre?

VF: When I got my first big job in theatre running National Theatre Scotland, my dad reminded me not to be intimidated by older male members of the Board who had more business experience than me and to treat them with the same disdain that I do him!

Who is your theatrical heroine and why?

VF: There are too many. But it has to be Caryl Churchill who, in approaching her 80th year, is still breaking more boundaries on a daily basis than most of us can hope for in lifetime. The privilege of my job is I've actually got to know her which reinforces her heroine status more.

The Royal Court's production of Escaped Alone by Caryl Churchill is part of our Women in Theatre series, and is on our stage Tuesday 14 - Saturday 18 March. Click here for more information.