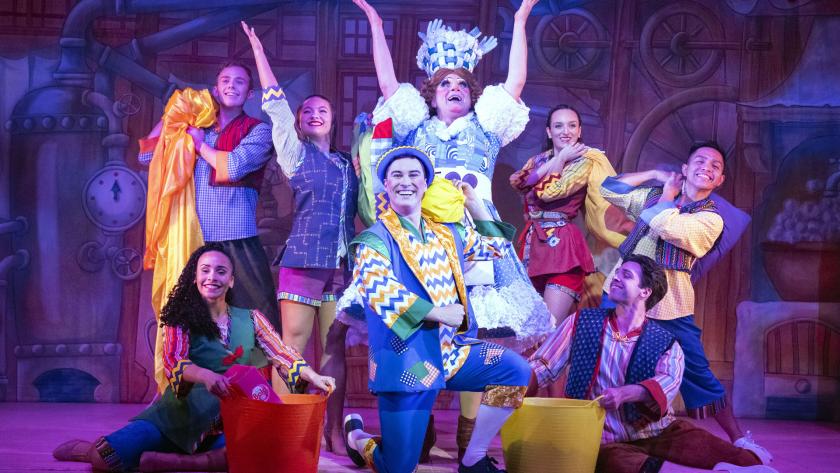 Monday 17 January 2022
Aladdin audiences raised over £14,000 for selected charities!

We're thrilled to announce that audiences for 2021's magical family pantomime Aladdin raised over £14,000 for selected charities through bucket collections! 

A hugely important part of pantomime every year is selecting which charities to support, and this year's are Royal Papworth Hospital, Arthur Rank Hospice, Cambridge Joint Playschemes, Addenbrookes Hospital Paediatric Music Therapy, The Avelon Centre and our in-house charity scheme Panto Wheels, which enables students from disadvantaged areas and those with special educational needs to experience a trip to the pantomime. 

Kat Collins (Head of Sales and Marketing at Cambridge Arts Theatre): "Everyone at the Theatre would like to pass on our sincere gratitude to all who donated their hard earned money when visiting the Theatre over Christmas. Thanks to their generosity we have supported six fantastic charities, all close to our hearts. Bucket collections are a vital part of each year's pantomime, and we look forward to being able to support further charities in the future."

Thank you to all who supported our pantomime and dropped a penny (or two!) into the buckets, we are delighted to have raised such a fantastic figure for well-deserving charities.