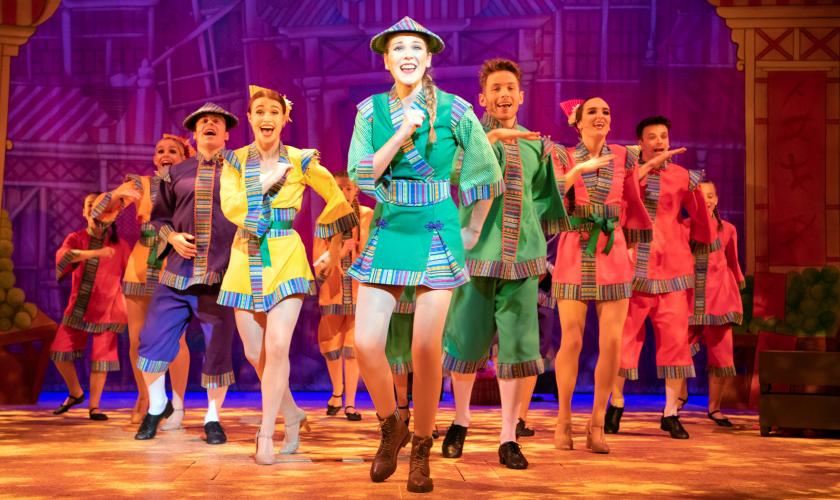 Tuesday 11 December 2018
Aladdin Behind the Scenes: Review Round Up!

The critics of Cambridge (and everyone else!) has spoken, and they've loved our spectacular Christmas pantomime Aladdin - here's a round up of what they thought. Click on the quotes to read the full reviews, but don't take their word for it - gather your friends and family and join us for the biggest, best and most GENIE-us Christmas show in Cambridge!
'Two hours of music, laughter and infectious silliness' (Cambridge Independent)

'It has to be one of the best the Arts has ever staged. I laughed so much that my ribs began to hurt' (Dunmow Broadcast)

★★★★ 'A warm-hearted and family-friendly pantomime' (The Stage) 

'An all-singing, all-dancing, laugh-out-loud production... it's the perfect festive treat for all the family' (Cambs Times)

'Highly professional family entertainment at its very best' (Cambridge Edition)

'Outrageous fun' (The Cambridge Critique) 

'The bedrock of family entertainment in Cambridge' (Cambridge 105)

And what about some reviews from our lovely audience members? 
'Absolutely wonderful... hilarious, perfectly pitched, full of energy. Will try to see it again - it was so good' (Beverley Atay)

'Another brilliant panto... Didn't stop laughing' (@lizzydrip75)

'This was such a fun and clever performance - one of the best I've seen yet' (Chloe Shaw)

'Aladdin at the Arts Theatre last night was fantastic, one of the best pantomimes ever' (@PeterMc_Dermott)

'Absolutely fabulous. Laughed our way through it' (Janice Clapson)

Aladdin runs until Sunday 6 January 2019. For more information and to book tickets, please click here.