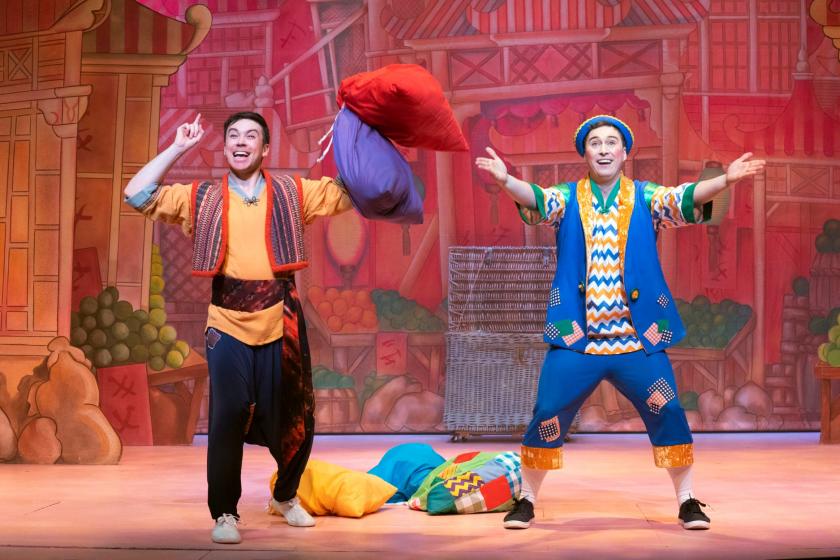 Wednesday 15 December 2021
Aladdin Review Round Up!

Last week we enjoyed our annual Press Night... a glittering night of magic, festivity - and pantomime! The critics of Cambridge gathered to decide what they think of this year's show. (Spoiler alert: they loved it!). 

We thought we'd assemble our favourites in a handy blog post, just in case you need further encouragement to join us for our spectacular family show. Be sure to click on the publication names to read or listen to the full reviews.

Cambridge Independent

'A magic carpet into a happier world'

'Even if you had your own Genie of the Lamp, you honestly couldn't wish for a better show than this'

Cambridge 105

'Something worthy of celebrating'

'The first thing you notice is how much energy there is, how much sparkle and glitz and glamour'

The Hunts Post

'This show is a triumph'

'It lifts the spirit and cheers the heart'

Spy in the Stalls

'A super night's entertainment to be enjoyed by all'

'This production ticks all of the boxes'

East Midlands Theatre

'Will put a smile on your family's faces and bring a little magic to your Christmas' 

The Cambridge Critique

'Dazzling'

'A panto to be proud of'

Well... don't just take their word for it. You won't want to miss it, and with performances running until Sunday 9 January 2022 - you don't have to!

Aladdin runs until Sunday 9 January 2022, and tickets are on sale now. For more information please click here.