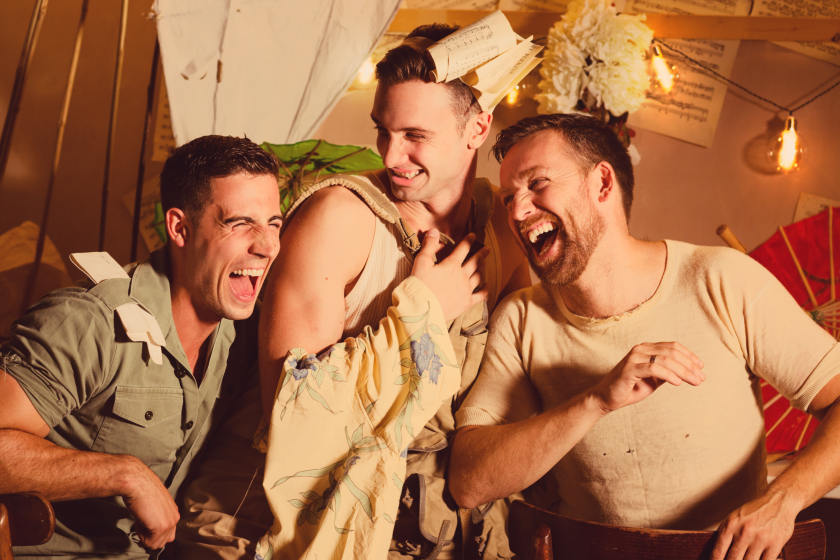 Thursday 6 April 2017
Arts Theatre staff's summer season highlights!

Our exciting summer season is now on sale, so we've searched the building high and low, from lighting box to Box Office, to gather staff's top theatre picks...

Tom Bishop's (Deputy Chief Electrician) top pick is Showstopper! The Improvised Musical.

Tom Bishop (Deputy Chief Electrician) says "I can't wait to see what happens! Each show will be different, so it keeps the whole tech crew on their toes for every performance. It will also be great to see how the audience reacts to each one."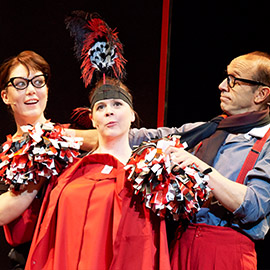 The Olivier Award-winning Showstoppers give you spontaneous musical comedy at its finest. A brand new musical is created from scratch each performance based on audience suggestions, resulting in an all-singing, all-dancing production with hilarious results!

Perfect for: Comedy fans, musical lovers and impulsive theatregoers in search of a good laugh! Showstopper! The Improvised Musical is on our stage Wednesday 31 May - Saturday 3 June.

Chloe Ireland's (Programming and Productions Manager) season highlight is Sand in the Sandwiches.

"I love John Betjeman's poetry and this show promises to be a beautiful and entertaining insight into his life and work. It will also be a real treat for us to welcome Edward Fox onto our stage - he's one of the country's finest actors. It's a fantastic show to have in our season".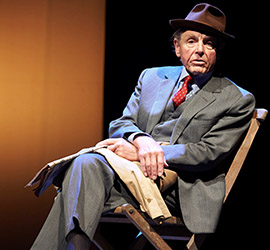 Actor Edward Fox is bringing his acclaimed portrayal of the best-loved poet John Betjeman to our stage in a hugely entertaining insight into Betjeman's poetry, sharp wit and vivacious personality.

Perfect for: Budding poets, literary devotees and Betjeman fans. Sand in the Sandwiches is on our stage Tuesday 6 - Saturday 10 June.

Al Morley's (Commercial & Operations Director) top pick is My Country.

"Whatever your political viewpoint, the repercussions from last year's Brexit referendum continue to divide us as a nation. The National Theatre's bold new 'listening project' has taken the often-polarised viewpoints of real people from all over Great Britain and distilled them – under the guidance of NT Director Rufus Norris and Poet Laureate Carol Ann Duffy – into an urgent, provocative piece of theatre for our times"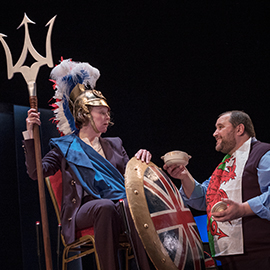 In the days following the Brexit vote the National Theatre spoke to people nationwide, aged 9 to 97, to hear their views on the country we call home. My Country puts their words centre stage.

Perfect for: Voters in the EU referendum (to leave or to stay), National Theatre followers and anyone looking for a piece of theatre to get them talking.  My Country is on our stage Monday 12 - Saturday 17 June.

Elizabeth Cooke's (Box Office Assistant) season highlight is Gilbert and Sullivan's comic opera The Mikado.

"I've heard nothing but good things about Sasha Regan's previous all-male productions of The Pirates of Penzance and HMS Pinafore, so I am very excited for the The Mikado! It will be great to watch something totally frivolous and funny."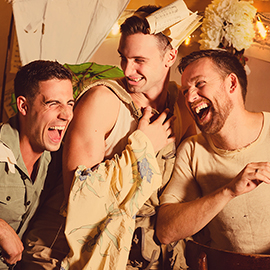 Following riotously fun productions of Gilbert and Sullivan's comic operas The Pirates of Penzance and HMS Pinafore, The Mikado promises a brilliant evening of entertainment for all. A 1950's school camping trip takes us to the far away land of Tiptu, where all take full advantage of playfully poking fun at British institutions. 

Perfect for: Gilbert and Sullivan afficionados and those looking for an alternative take on a classic! The Mikado is on our stage Tuesday 27 June - Saturday 1 July.

Laura Rico's (Individual Giving Manager) top pick is Jane Austen's Emma.

"I absolutely love Jane Austen - I even have a number of special edition copies of her novels. I enjoyed the Production Exchange's inventive take on 'Lady Anna: All at Sea' last year, so I can't wait to see how one of my favourite Austen stories has been adapted for the stage!"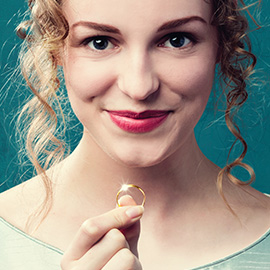 Two hundred years after Jane Austen's death, her comic masterpiece Emma is brought to life and will take you on a joyful journey of warmth, wit, romantic schemes and mistaken intentions. 

Perfect for: Fans of Jane Austen, period dramas and a good love story! Emma is on our stage Tuesday 4 - Saturday 8 July.

To see our summer season in full, please click here.