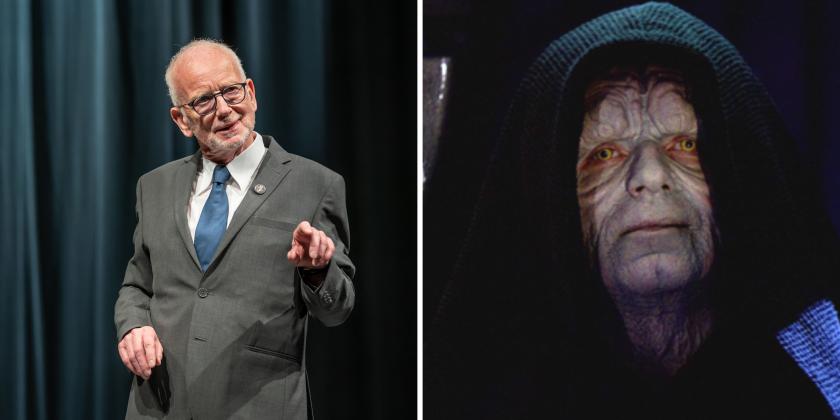 Wednesday 27 October 2021
Behind the mask of Emperor Palpatine - Who is Ian McDiarmid?
We are very excited to welcome the incredible Ian McDiarmid to our theatre next week in his own adaptation of Julian Barnes' The Lemon Table. 
While legendary for his iconic performances as Emperor Palpatine in the Star Wars film series, McDiarmid is also an award-winning theatre practitioner both on and off stage and has been dazzling audiences in live theatre for nearly 50 years. To get ready to welcome this legend to our stage, we decided to have a look behind the mask of the 'Dark Lord of Sith' and into things you may not have known about Ian McDiarmid.
---
Ian McDiarmid never auditioned for the role of the Emperor. 
Ian McDiarmid always thought of himself as a stage actor, and never planned to star in film or television. While performing in Sam Shepard's play Seduced as an old, dying man, George Lucas and the casting director for Return of the Jedi saw the play and were convinced that McDiarmid would be the perfect actor to play the ancient Emperor in the film, despite only being in his thirties at the time. He has since been classed in CNN's Top Four British movie villains, due to his charmingly evil performance in Return of the Jedi and reappearing in each of the prequel films sixteen years later. 
---
McDiarmid has admitted he is most at home on the stage.
He has been performing since 1972, his first performance being Hamlet in a small basement theatre in London. Since then, he has played in several Shakespeare and classic plays, and has gone on to win multiple awards, winning both a Tony and a Oliver award for playing Teddy in a revival of Brian Friel's Faith Healer, playing alongside Ralph Fiennes and Cherry Jones.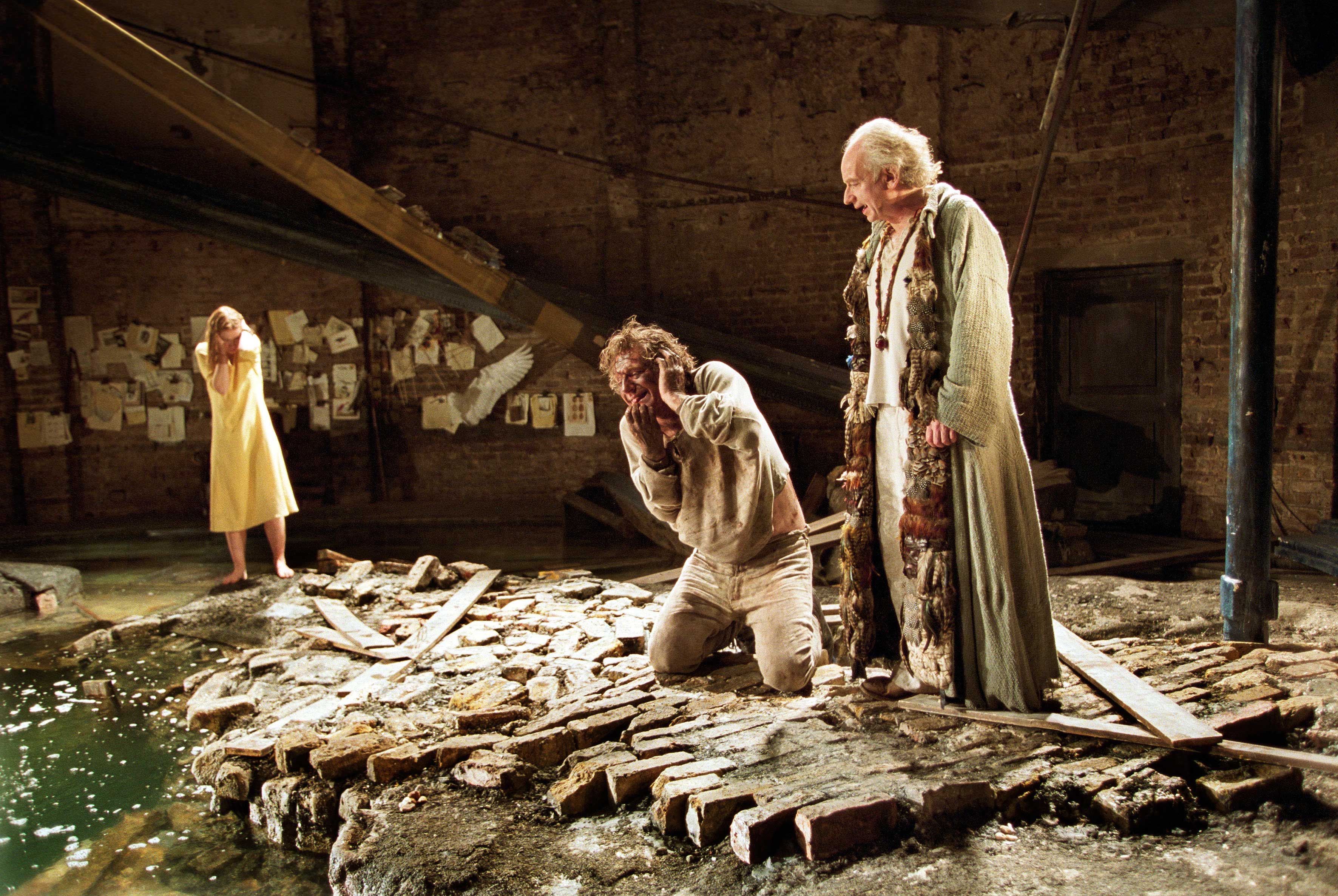 ---
More than an actor
McDiarmid worked with Johnathon Kent as artistic director of the Almeida Theatre between 1990 and 2001. They brought a lot of successful plays to the theatre and increased the theatre's acclaim to that of the central London theatres. When McDiarmid and Kent resigned in 2001, they left a transformed legacy behind them at the theatre, described by The Guardian as 'formidable'.
---
McDiarmid is returning to work with his close and old friend Michael Grandage
The Lemon Table sees the collaboration again of McDiarmid and Grandage, the acclaimed artistic director of the Michael Grandage Company who has directed and produced worldwide hits such as John Logan's Red and recently the new West End production of Frozen. Grandage has stated, 'Ian McDiarmid is the reason I'm a director. He has been my collaborator and mentor for over a quarter of a century. We've worked together many times, many of those times on tour – we both believe passionately in presenting work to as wide an audience as possible. This year, in particular, it felt important to share this beautiful piece by Julian Barnes with audiences nationwide.'
---
In 2010, McDiarmid told The Guardian, 'At heart I'm just a secret opera singer'
Maybe ironic to Star Wars fans who remember the infamous opera scene in Revenge of the Sith, which McDiarmid himself has stated to be the evilest scene in the series, but McDiarmid's love for music may be why he is excelling in the current tour of The Lemon Table. The play celebrates a love of music, with two monologues surrounding a concert, first being the concertgoer, and the second the composer, Sibelius. McDiarmid has already received rave reviews for his portrayal of these two men – The Guardian labelled his performance 'outstanding', and The Telegraph describe how the audience 'are left craving more of the magnificent Ian McDiarmid'. 
Don't miss the chance to see Ian McDiarmid's incredible performance for yourself next week at The Lemon Table. A darkly funny and beautifully written evening, celebrating our return to live performance and the artists that make it. Tuesday 2 - Saturday 6 November 2021