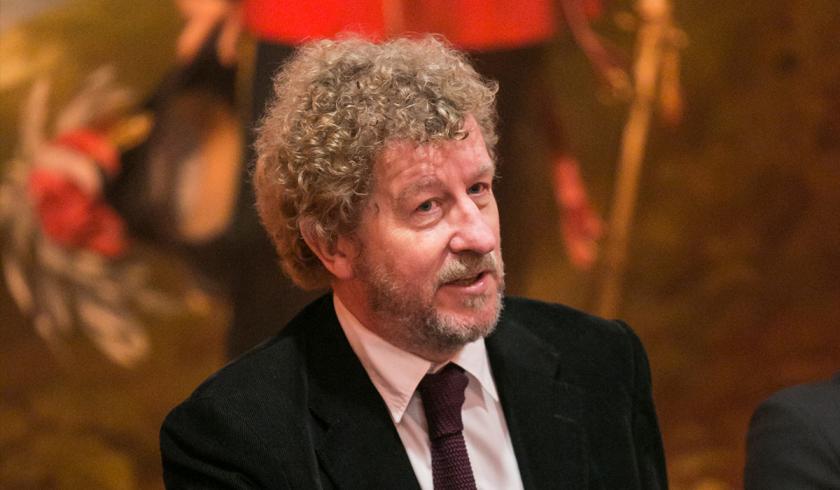 Friday 11 May 2018
Birdsong: From Page to Stage
Next week, Rachel Wagstaff's highly acclaimed adaptation of Sebastian Faulks's bestselling novel, Birdsong, will revisit Cambridge Arts Theatre. Commemorating the centenary of the Armistice of the First World War, Birdsong is a poignant testimony to the love and courage displayed amidst the horror of war. 
We caught up with Faulks and Wagstaff about the production, and the challenges of adapting such a beloved novel for the stage.
 
You must both feel very proud that the theatre production of Birdsong has had such a long and fruitful life.
RW
: When you write something, you hope that it will mean something to other people too. While there was much to admire in the original West End production, the script didn't quite work… I revised and reworked the show intensively with the director, Alastair Whatley, and suddenly, it came to life. I suppose what I'm most proud of is the way audiences seem to respond; not only that but each year, the show becomes stronger.  
SF
: The production seems to get better every time. This version has a quicker pace without losing any intimacy.  
RW
: Our director recently pointed out that this show has now lasted longer than the First World War. It means a great deal that this final tour coincides with the final year of four years of commemoration of the war.  
How did you feel, Sebastian, when Rachel approached you about reworking the novel into a play?
SF
: I was initially puzzled and wondered why she'd want to turn one thing which had proved to be perfectly satisfactory as a novel into something else. I was also skeptical.
Birdsong
is quite a novelistic novel... But Rachel argued her case very persuasively because she could see where it could be made to work. So I said OK. When I had a look at the first draft, I saw that Rachel had understood the book and I felt that there was real potential in what she'd done.  
Rachel's ingenious theatre adaptation has been met with glowing reviews and audience reaction has been phenomenal.  Do you think the excellent reviews of the play are as a result of the original story, the stage production and /or the poignancy of the timing?
SF
: I think they are due to the excellence of the adaptation and the staging, the direction (by Alastair Whatley and Charlotte Peters) and the acting of the cast as a whole.  
RW
: I agree. It's been brilliantly directed and cast; the production is first class. But we are building upon a very profound and much-loved story.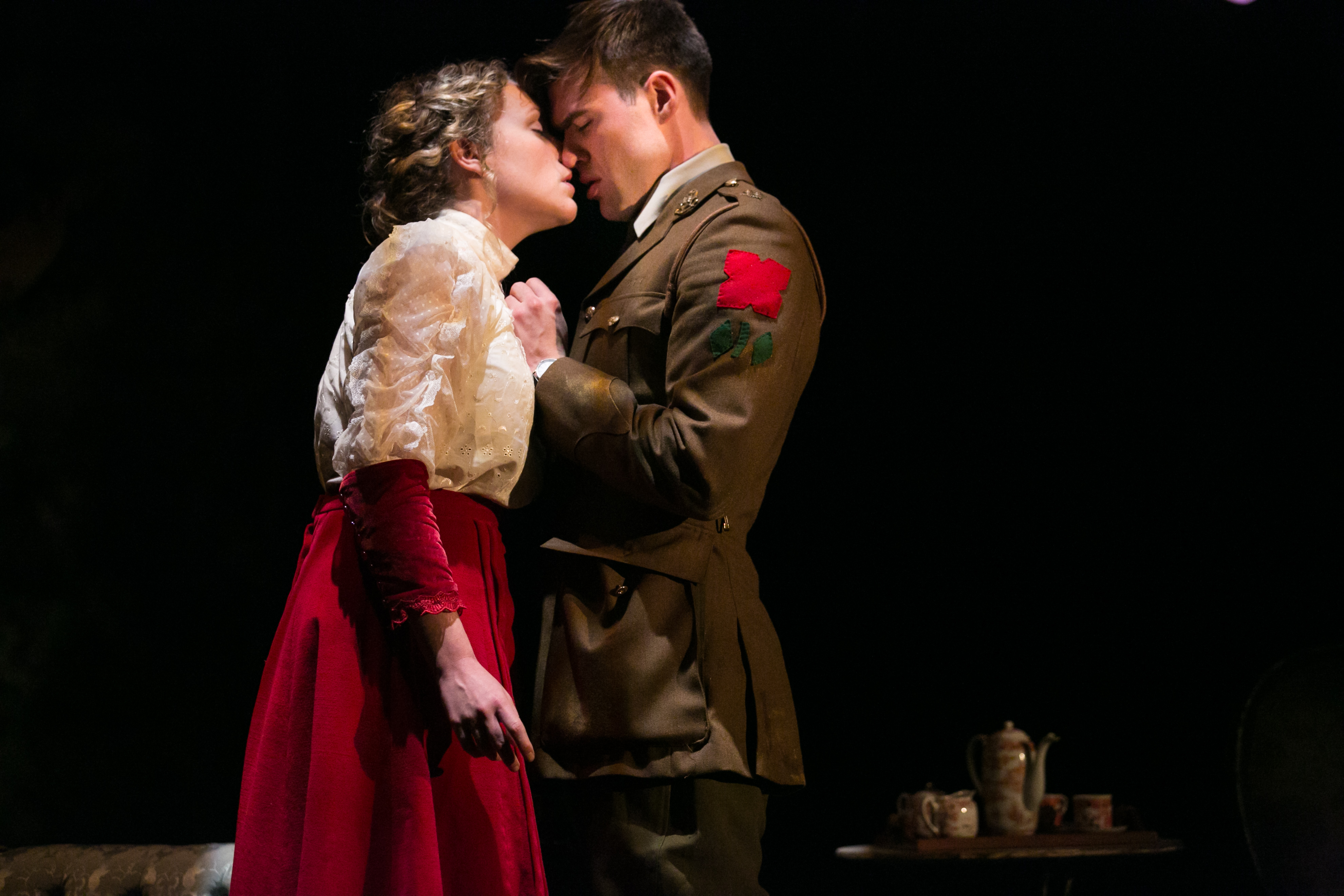 How does it feel to see your work come to life?
RW
: It's hugely rewarding – and reassuring too, that we've created something that seems to reach people so.  
Sebastian, what was the inspiration behind Birdsong?
SF
: There was no single inspiration, but there was a multiplicity of thoughts and ideas. The task was to harmonise them into an artistic whole. When I first started researching the war in the late 1980s it was still possible to meet men who had fought in it. That was an important part of it for me – to feel that it was not part of some pageant called 'history' but something very real that had had happened very recently – to the man standing next to me.  
Did you always know you wanted to adapt the novel, Rachel?
 RW
: Yes. I loved the novel when I first read it at seventeen, on the bus, on the way to and from school. I felt a profound connection with it.  It struck me even then how well it could take to the theatre – for example, how vividly the tunneling scenes and the intensity of the relationships could be portrayed. I suppose this was my way of paying tribute to a novel that meant so much to me, bringing it to new audiences and afresh to long-standing fans of the novel alike.  
Why do you think it is important to remember the First World War?
RW
: …it strikes me as particularly important now that there is no longer anyone left alive who served during the Great War. We have to remember to honour those who fought, to pass on their stories, their sacrifices.  
SF
: I agree with Rachel; it is important to honour those who took part and to try and understand their experience, to see what we can learn about the human animal.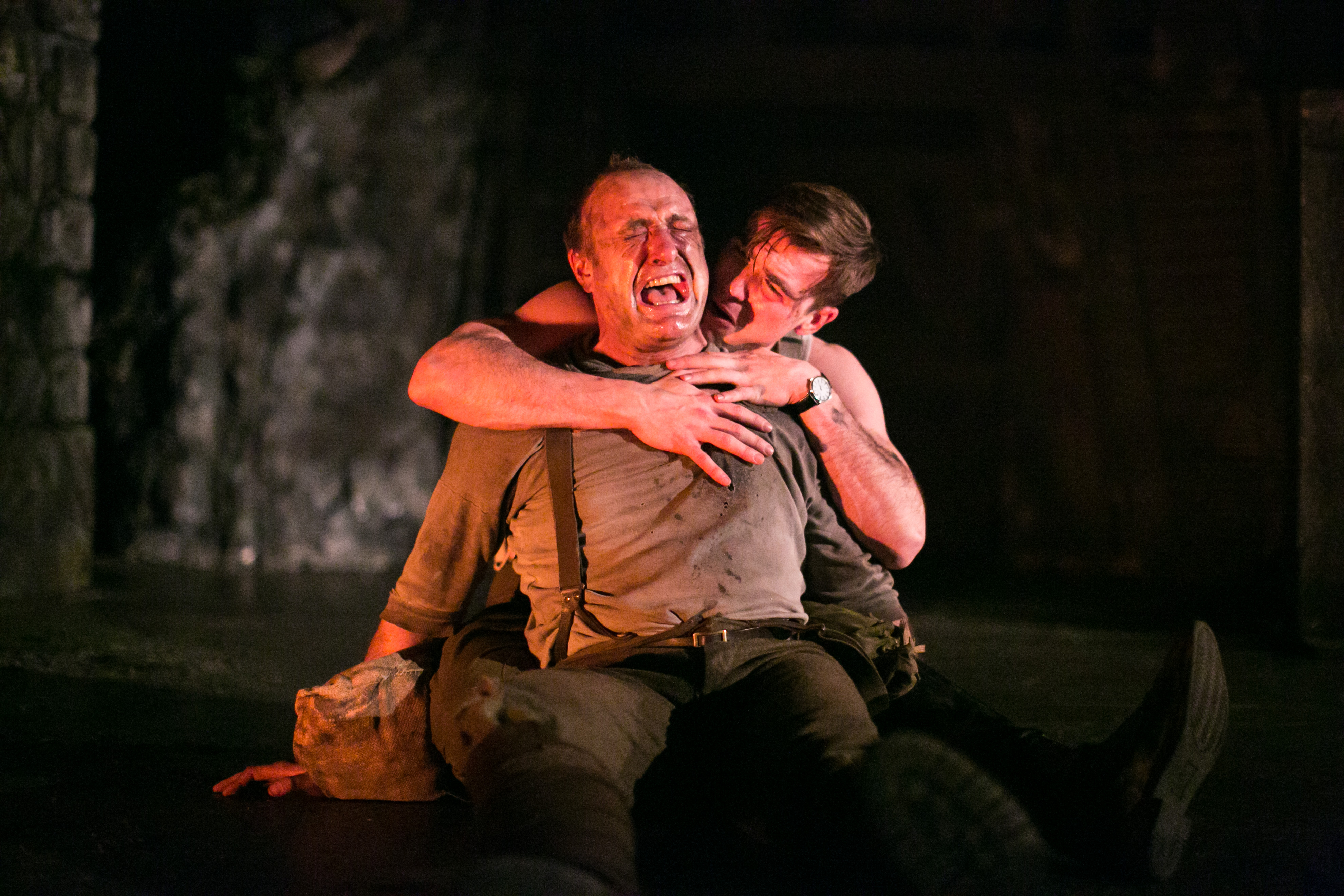 ​
How involved have you both been in the productions – from the West End production to the four UK tours, including this current tour?
 
SF: I have tried to be friendly and encouraging, but I have kept a certain distance…
 
RW: Yes, but you've been brilliant…From reading various drafts, coming to run-throughs and rehearsals, meeting each cast member to give them your blessing and encouragement and coming to the show, each and every year...
 
Do you enjoy visiting the production and being part of the process, from joining the actors in post-show Q and As to watching an audience being visibly moved?
 
RW: I always enjoy visiting the show. I have made friends with many members of the cast and crew over the years. The Q and A is quite fun. I like watching some of the audiences… My sense is that provincial audiences are better informed than West End ones and more receptive.
 
Come along next week to see the seminal and moving play Birdsong in its final run...