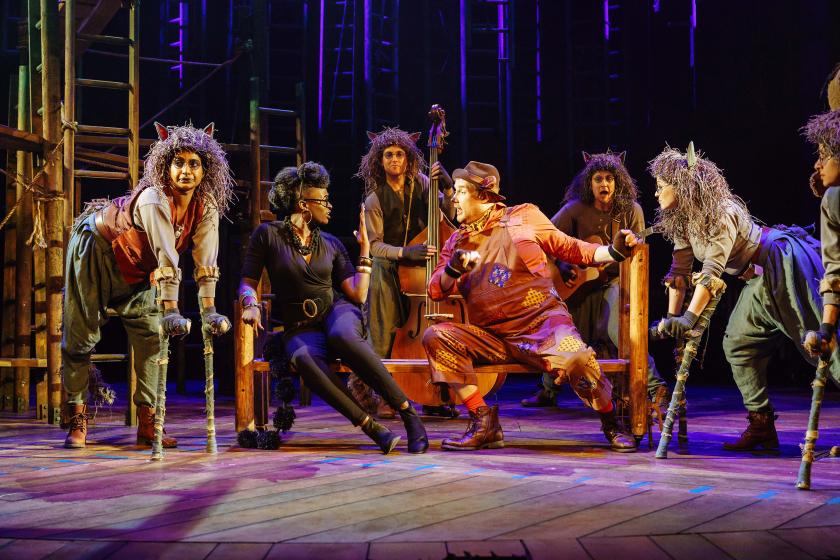 Thursday 8 March 2018
Celebrating Diversity: Jessica Swale on The Jungle Book
It's International Women's Day today and what better what to celebrate than to devote a blog post to Jessica Swale, director, screenwriter and Olivier-award winning playwright.
Swales' retelling of
The Jungle Book
, which comes to the Cambridge Arts Theatre from Tuesday 20 – Saturday 24 March, is a vibrant reimagining of Kipling's classic, challenging the norm and championing diversity.

Swale is a dynamic and bold writer, who credits her mother (an English teacher) for always encouraging her to read and her Grandmother (an artist) for getting her to invent and illustrate bedtime stories. Such habits have clearly paid off.
In a recent interview with
Broadway World
, Swale is clear that, despite being written originally in 1894
The Jungle Book
has resounding importance for a 21st century audience:

'Hopefully people come away (from the production) with a message that it doesn't matter if you have fur or a tail, everyone's welcome. Diversity is a great thing and we're all in the same jungle. That's the message of the show and I stand behind that.

It's also why we've cast a young woman as Mowgli, and that there are no references to her gender at any point the in the show – so we never know whether she's a boy or a girl. It's lovely to watch the kids coming out wanting to be him/her, depending on how they saw it.'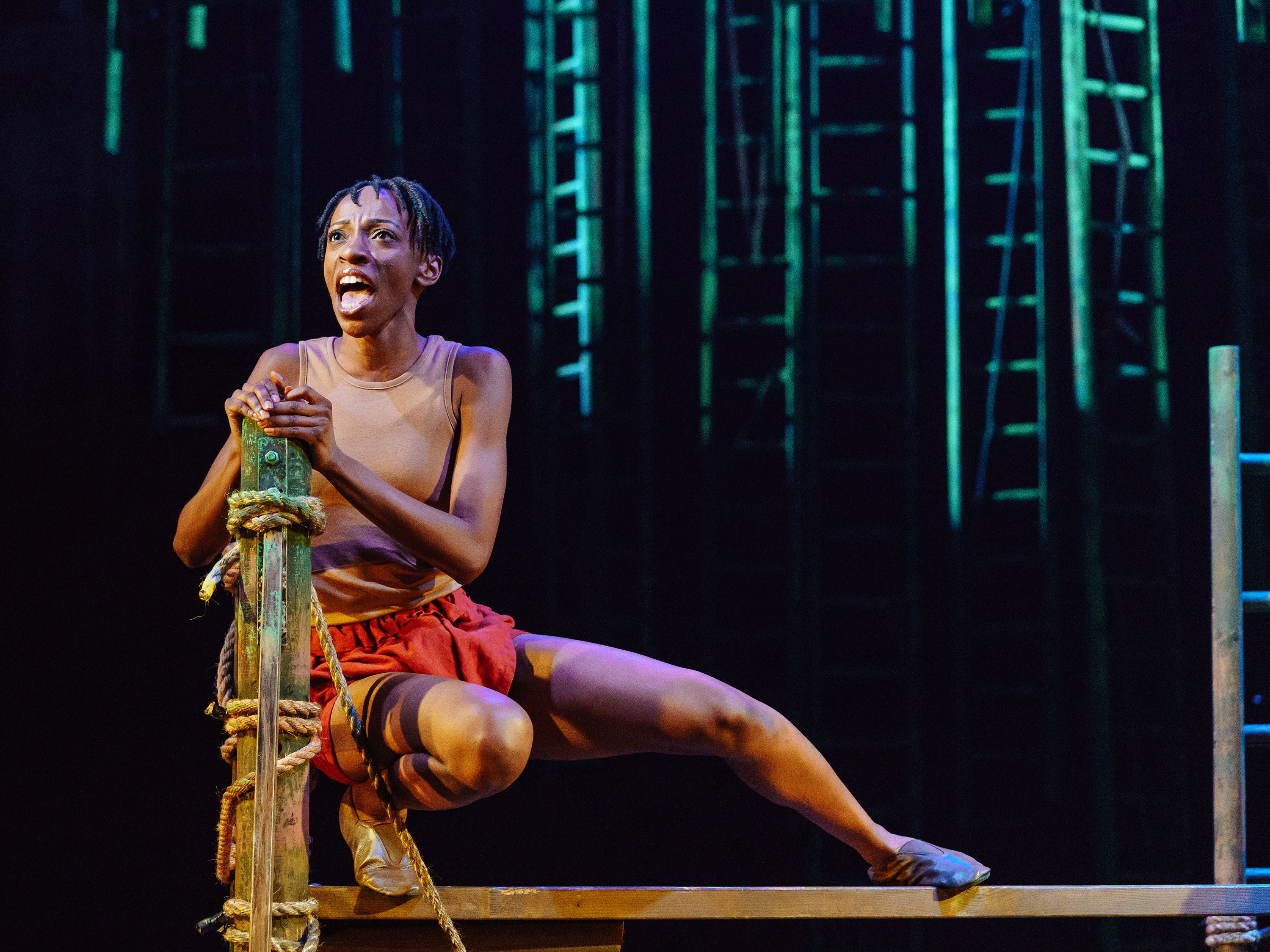 Swale's production promotes unity and acceptance, regardless of differences, in a light-hearted and enjoyable way. It also stars some sassy, powerful female characters:

'I loved writing Kaa. I'd recently come back from Los Angeles and Kaa is totally inspired by the ageing Californians who'll botox themselves to the nines to avoid appearing their natural age.

Our Kaa thinks ageing is disgusting, but she's well over a hundred and is gutted that people know she's ageing, because she keeps shedding her skin. So I really enjoyed that.

We also had a workshop part-way through the process, which I always enjoy as it means you can rewrite to suit particular actors once you've met them. For example, Bagheera is a gym-loving, feminist, front-footed Beyoncé panther in the script, and that was definitely influenced by working with Deborah Oyelade who is so vital and energetic, and thinking "I wonder what would be fun for her".'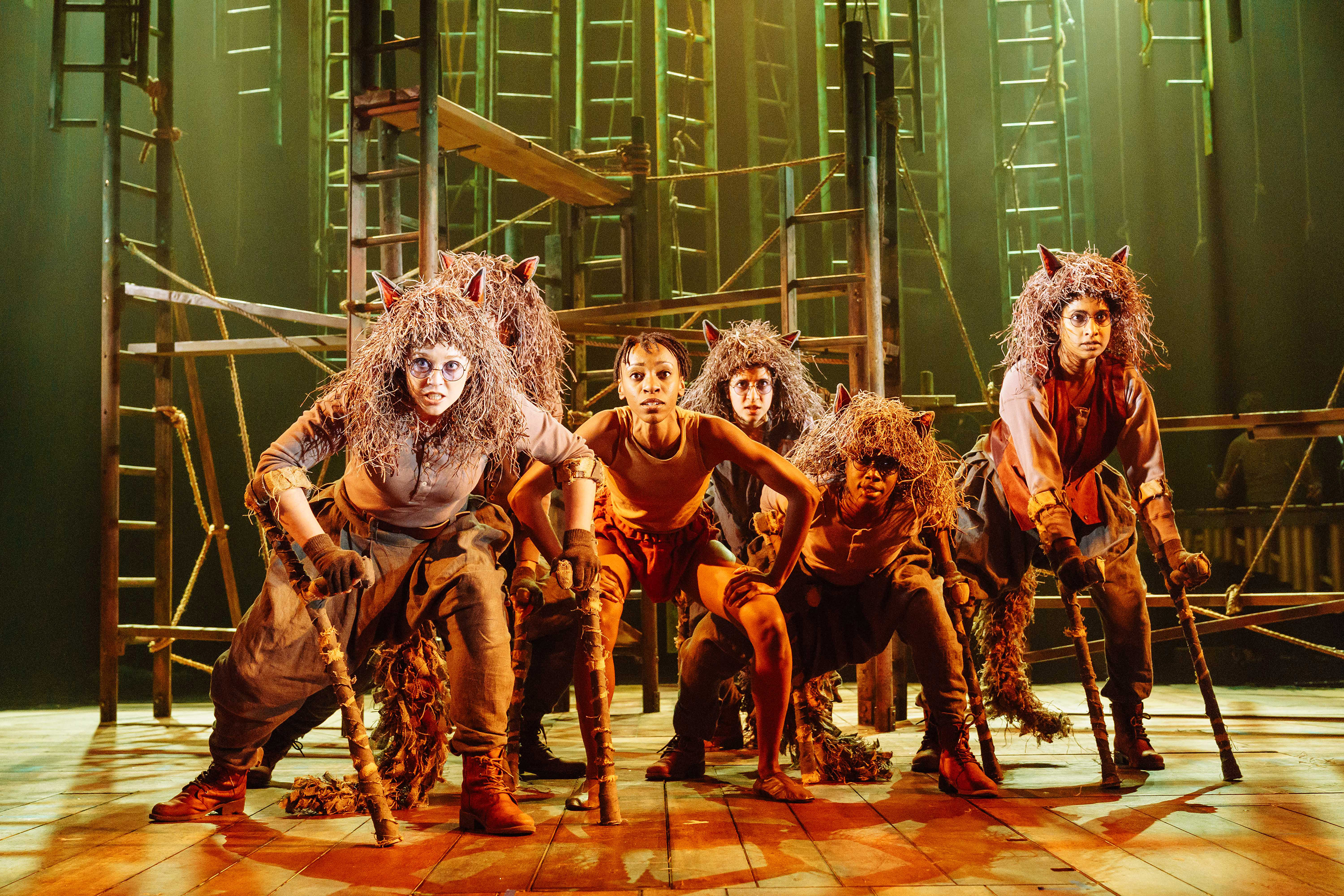 Joe Stilgoe, the celebrated jazz musician who has written the score for The Jungle Book, is full of praise for Swale, stating that 'she has written a Jungle Book which is far more appealing than any other adaptation I've seen… When I read the script I could hear the style of the songs –  variously joyful, sad, dramatic and dangerous'.

Swale's previous plays, Nell Gwynn (which came to the Arts Theatre last Autumn) and Bluestockings have both seen phenomenal success. We're waiting in anticipation for the jungle to descend…
For further information about the show,
click here
.