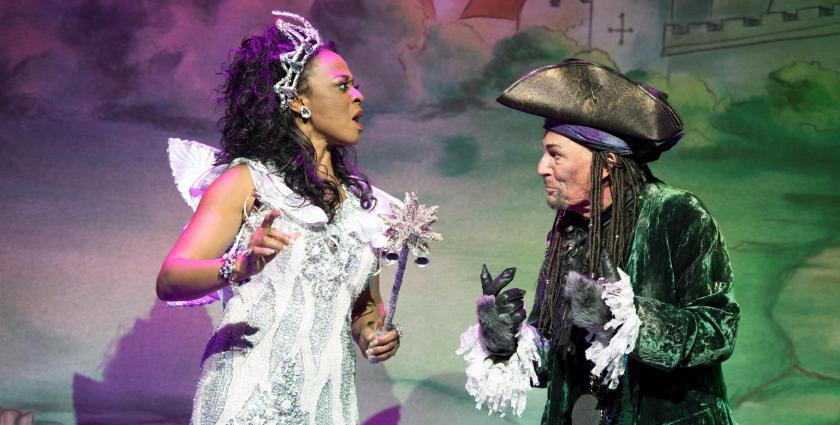 Friday 6 January 2017
Dick Whittington Behind the Scenes: Panto in Numbers!

This weekend marks our final performances of Dick Whittington and his Cat, so with panto season sadly drawing to a close for another year, we thought we'd offer you something slightly different... Panto by numbers!

Our spectacular cast have performed Dick Whittington 62 times - that's 155 hours!

15,000 words make up the pantomime script.

30 Front of House staff have worked hard to make your trip to the theatre as special as possible...

... and 60 Volunteers have dedicated their time to support us during this busy festive period.

372 litres of slosh has been made for the infamous cookery scene!

14 Stage Technicians worked a total of 1,400 hours to get our pantomime set-up and ready for the opening night.

1 tonne of stage equipment and lights have been suspended above the stage...

... 1 kilometre of power cables have been used behind the scenes...

... and 3 tonnes of set, lighting, costume and props have been squeezed into our auditorium.

180 local children auditioned for our Panto Babes cast...

... and a lucky 20 have sung and danced their hearts out alongside our principal cast!

260 children's goody bags were kindly donated from John Lewis and Chocolat Chocolat in Cambridge.   

And 30,000 audience members from Cambridgeshire joined us over 5 and a half weeks - that makes up over 20% of our annual audience!


Thank you to all who have supported the theatre and visited us this Christmas and New Year for our adventure of a lifetime, Dick Whittington!