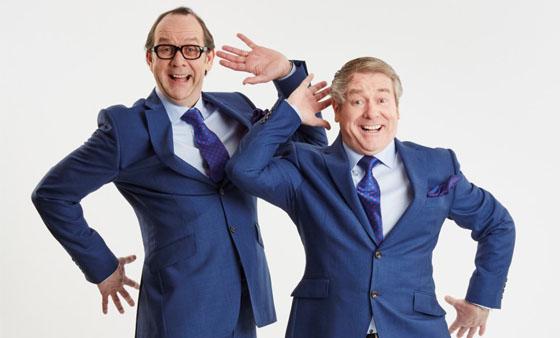 Friday 31 May 2019
An Evening of Eric and Ern: Why are Morecambe and Wise still so popular?

In 1977 The Morecambe & Wise TV Christmas Special attracted over 28 million viewers. Over half the population of Britain at the time. An enviable record that's not been touched and unlikely to be repeated ever again.

In their show An Evening of Eric and Ern – Ian Ashpitel (Ernie Wise) and Jonty Stephens' (Eric Morecambe) aim, is to replicate as closely as possible Morecambe and Wise's live theatre shows. With some famous songs and sketches from their celebrated TV moments as well as a few surprises and a guest singer to boot. We asked them why they thought Morecambe and Wise are still one of Britain's most popular comedic double acts.

'We have been asked, many times, over the years what is the lasting appeal of Morecambe and Wise?' says Ashpitel. 'I think that it's a combination of many things - they grew up with each other and had an instinctive timing that is hard to replicate. They were friends first and foremost. They grew up learning their craft together. Making mistakes together - finding what works and doesn't work as they played clubs and theatres for over 20 years before being seen on TV for the first time. They were likeable and people could relate to them, to their sense of humour and their comedy. "Working class gentlemen" as someone once told us. Eric was one of the finest comics Britain has ever seen and, with the perfect comedy foil at his side, it was a truly magical combination. Having played Ernie, it's made me realise just how good he was. His timing was immaculate, and they had a trust in each other that flowed effortlessly through their performance.'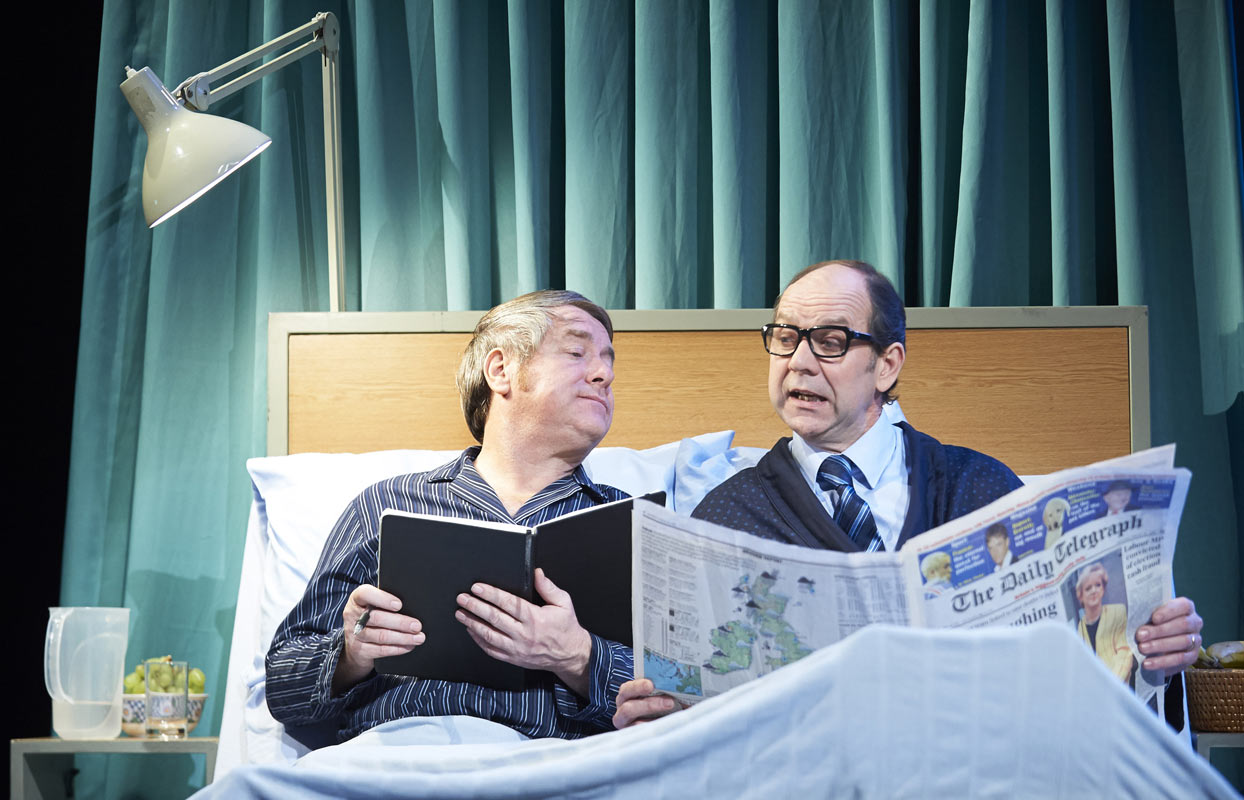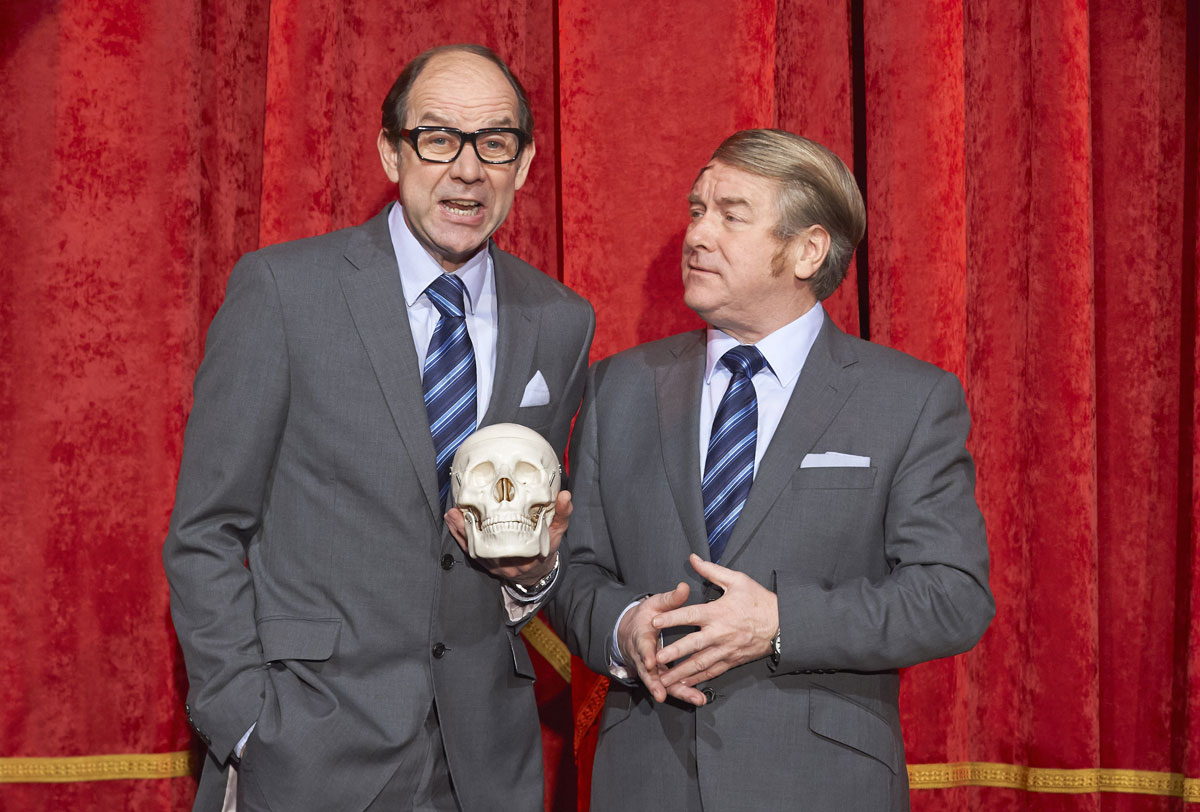 'Exactly' says Stephens 'They were so relaxed together on stage, so funny, that everyone felt safe in their company. They were brilliant because they appealed to everybody...all walks of life, men-women, young-old, everybody found them funny and it's very hard to do.'

Whilst the repeats at Christmas don't quite match those heady numbers today, they still get a very respectable couple of million. Unlike any other comedy from that period, Morecambe and Wise are still shown over and over again and still enjoyed by those who knew and loved them, whilst attracting a younger and newer audience too.  

Morecambe and Wise helped to form our very British sense of humour, the underdog, the hapless fool. Every Dad in the land did the paper bag trick and every time a siren went by you could hear the immortal line "He won't sell many ice creams going at that speed will he?" There is really no equivalent today that has the warmth, broad appeal and genuine side-splitting humour. 

An Evening of Eric and Ern continues to shine a light on the talents of Britain's best loved comedy duo to audiences who knew and loved them and also to those who may not have known just how brilliant they were.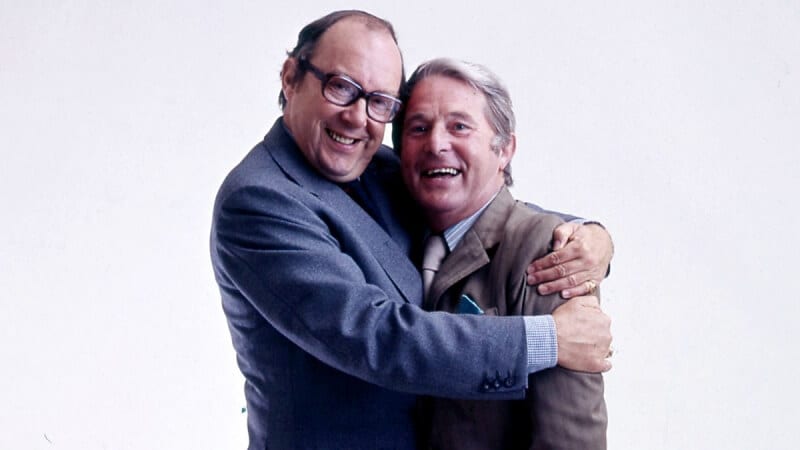 An Evening of Eric and Ern is on our stage Thursday 27 – Friday 28 June. For more information and to book tickets, please click here.