Thursday 3 November 2022
An interview with 'Marigold' star, Rula Lenska
This November Cambridge Arts Theatre welcomes the new adaptation of The Best Exotic Marigold Hotel. You may have seen the well-loved film or read the Sunday Times bestseller and now the beloved tale comes to life on stage.
If you think the show will be the same as what has come before, you'd be mistaken... the writer of the novel (and adapter of the play) Deborah Moggach has promised that this stage adaptation is "quite a different creature to both the book and the film. There are the same characters, the same dilapidated hotel and all of that, but it's a very different experience on stage."
Rula Lenska is just one of the many impressive names joining the cast of the show. She's played iconic characters like Coronation Street's Claudia Colby, but her next role is Madge in The Best Exotic Marigold Hotel.
In an interview, Rula Lenska tells us all about the joys and challenges of playing this part.
What attracted you to The Best Exotic Marigold Hotel?
I can't imagine anybody saying no to it. It's on everybody's list of favourite books and films, and it's particularly appealing for us as a bunch of older actors. The characters have such wonderful storylines and it's a beautifully adapted script by Deborah Moggach, who wrote the original book. It's full of hope, everybody's journey is different and it's a feel-good, beautiful piece of theatre.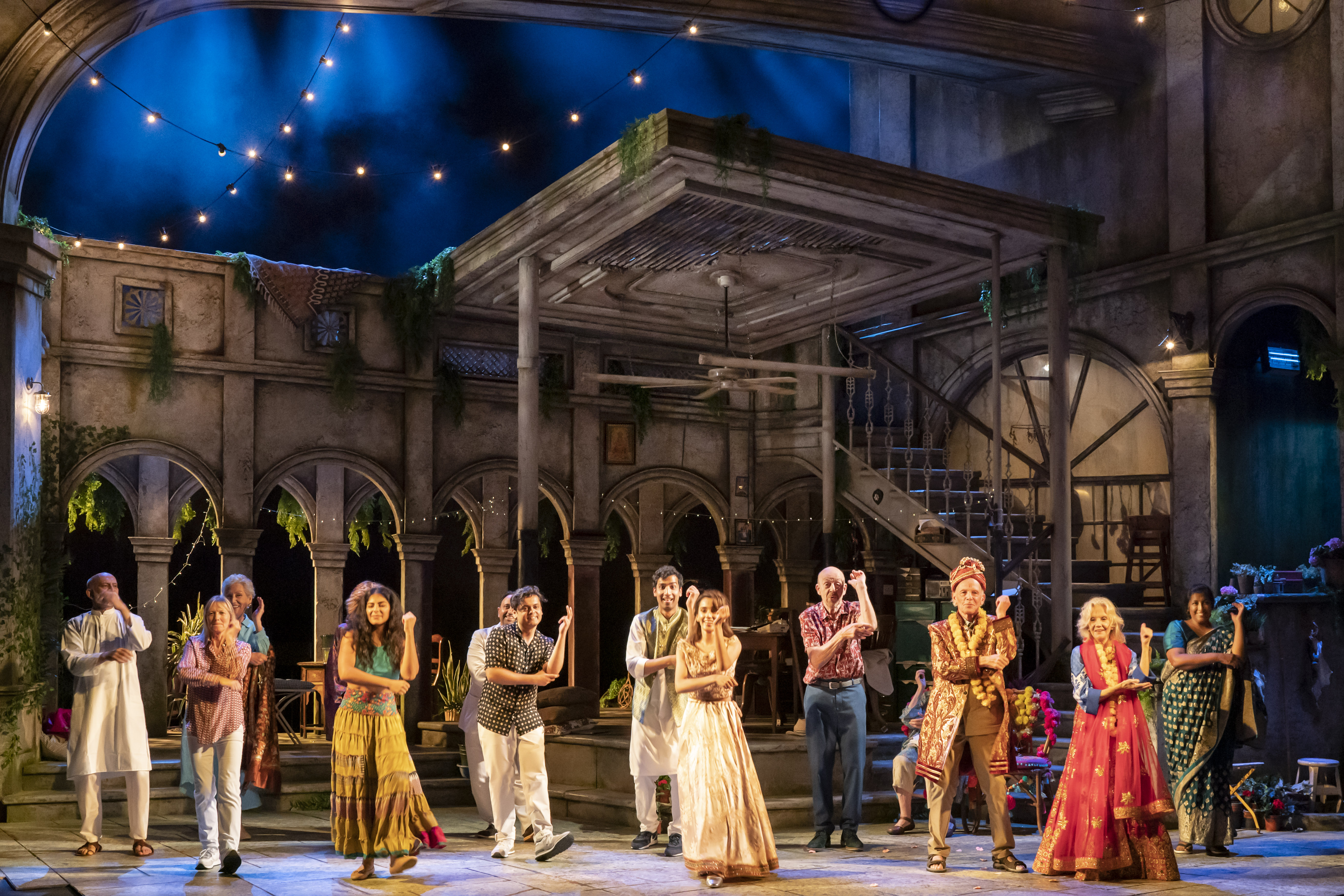 How would you describe the character of Madge? And have you avoided studying Celia Imrie's performance in the film?
She's a rather brittle cougar who has built up her own business and is out looking for a rich maharajah with his own elephants. And no, I haven't watched the film since landing the part. Likewise I haven't gone back to the book. I was advised by the director [Lucy Bailey] not to because one can only portray so much with the lines one is given in the script. You want to bring your own interpretation to bear on it.
Can you relate to her in any way?
There's always something of oneself in one's characters. I'm an optimist by nature, as Madge is, and I'm a romantic. I've had a couple of husbands and she's had three. She's a person who never gives in or gives up, which is very much me as well. I think once you start giving in then it's the beginning of the end. We're at a time in our lives where this is a golden opportunity for the cast. My role isn't particularly huge but it's just a joy to be part of an ensemble piece that has all its sadnesses but is also, as I say, full of hope. With the world the way it is at the moment, hope is such an important thing to hang on to.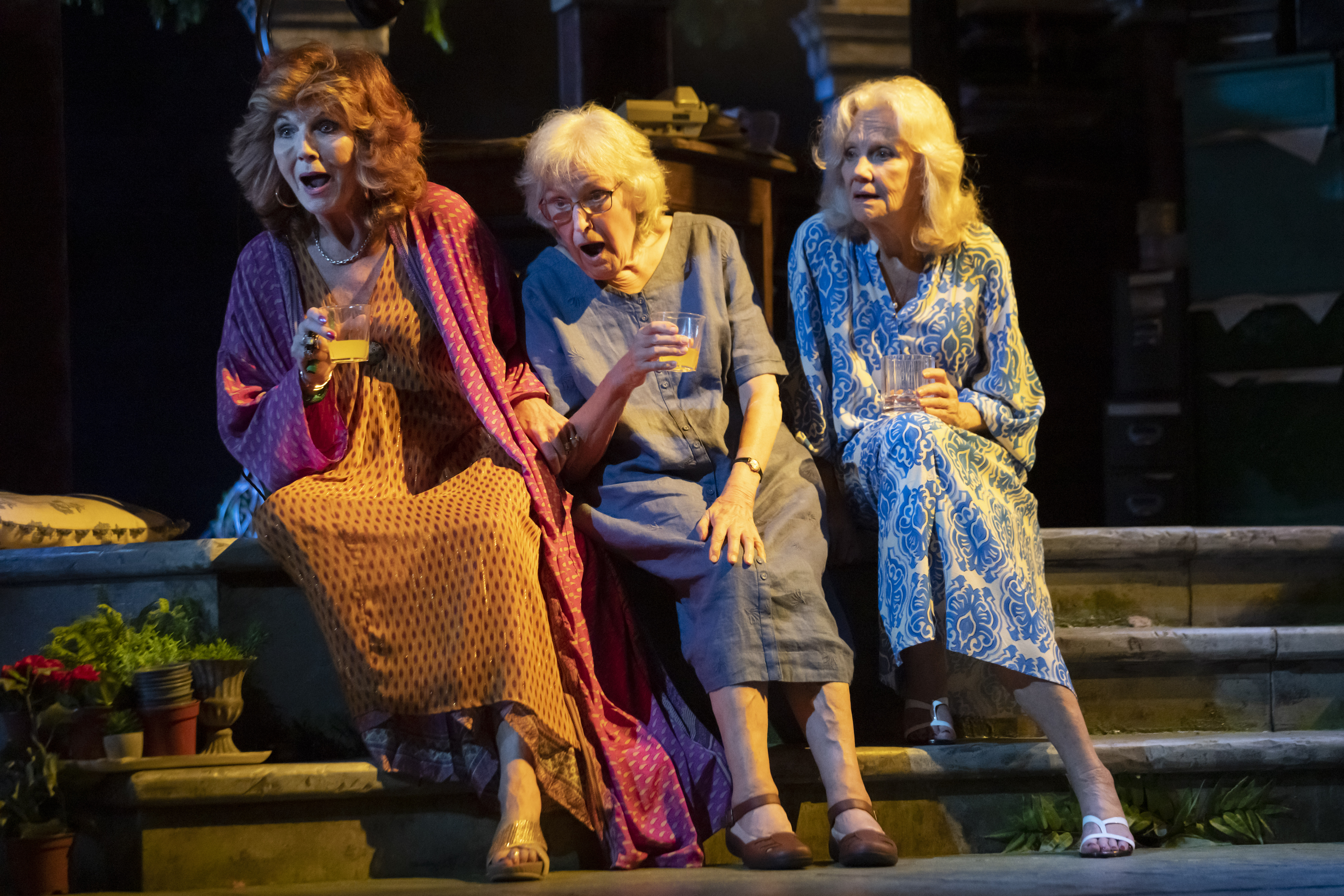 Do you feel enough stories are being told about the older generation?
No and in my opinion there are never enough. Time goes so fast as you start getting older and there are fewer good parts, particularly for older women - which is another reason why it is a joy to be offered something like this. The whole cast are just magnificent and delightful to be with. Hayley Mills is exactly the same as she was 40 years ago and the Indian contingent are just superb. They're so helpful, so knowledgeable and so beautiful. They're incredible.
Why do you think this story resonates with people so much?
Like the book and the film, it's about having a new lease of life. This story is what people need at the moment. There's been so much sadness, so much fear, so much anxiety, and while the story is very true and very real it's also escapism. It's full of brightness, sunshine and discoveries. It's magical.
What are you most looking forward to about taking The Best Exotic Marigold Hotel around the country?
I'm looking forward to performing in enthusiastic venues, which I'm in no doubt will happen because everyone one mentions it to says 'It's my favourite film' or 'I love the book'. I think it appeals across the ages. And when you're touring in a good show with a cast who all get on with each other it's the greatest fun. Of course it's also tiring, going from one end of the country to the other, but I do think this is going to be tremendous fun.
What do you hope audiences take away from seeing the show?
I hope they'll be uplifted, enchanted, sometimes maybe a bit tearful but generally leaving the theatre with a good feeling in their hearts and their souls.
The Best Exotic Marigold Hotel performances run from 22 – 26 November. You can find out more about the show and book tickets here.