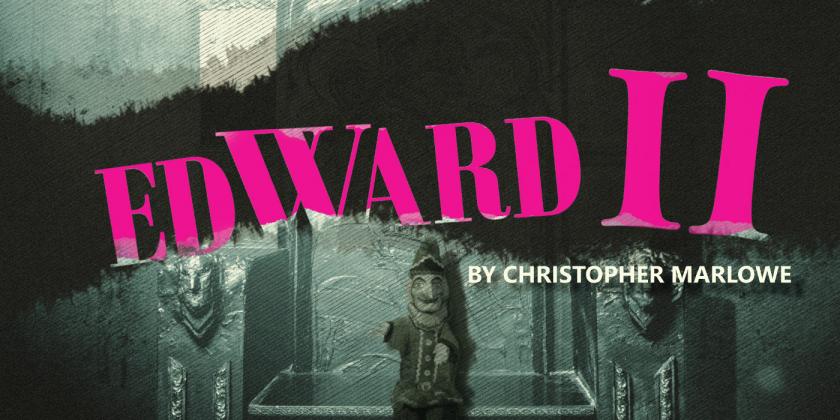 Monday 30 January 2017
The Marlowe Society: 5 Minutes with the Director of Edward II
Next week brings the welcomed return of Cambridge University's The Marlowe Society, one of Cambridge's oldest and most prestigious theatrical groups. This week we chatted to director of Edward II Caroline Steinbeis, all about the production and her time with the illustrious company...  
Firstly, what is your background in theatre?
I started working in theatre when I was 18 years old, after completing a BA in Theatre Studies and an MA in directing. Projects of mine have ranged taken me across the globe from the UK to Germany, North and South America to Eastern Europe!
Sadly I am not a member, as I am not a student, but I have hugely enjoyed working with The Marlowe Society and tapping into the amazing energy of this hugely talented bunch of people.
And what is it like to be part of such a prestigious drama society steeped in so much history within Cambridge?
The Marlowe Society has provided a platform for many artists in British theatre that I admire (think Ian McKellen, Tilda Swinton and Tom Hiddleston!), and I am very happy to be contributing to their body of work with our production of Edward II.
Our company have bright futures ahead of them, and it feels fantastic to catch them all at the beginning of their careers.
What are your artistic ambitions for Edward II?
Everything we know about the playwright of Edward II, Christopher Marlowe, comes from police records! He was a deeply controversial figure, always ready to speak his mind - no subject was off-limits for him. 
The play is about a political system in flux: the old king is dead, and as soon as his son Edward takes power, any notion of the established values go out of the window. Edward is a hedonist, an exuberant and passionate being who has no interest in politics. This is unacceptable to his peers; the perfect starting point for a romping tragedy to unfold, resulting in an enormously high body count!
We are keen to draw parallels between our world now and the script. We want to draw attention to the necessity of holding political leaders to account for their actions, and illustrate how quickly human nature can allow us to digress in the name of pursuing our ambitions.
What do you want your audiences to feel or think about after leaving the theatre?
I would love for our audiences to feel stimulated and entertained. The action is fast and characters feel passionately. This provides fertile ground for entertainment. Yes, the play is a tragedy, and we want to take you through the action in the most jaw dropping way possible.
And lastly, why should the people of Cambridge come and see the show?

We are showcasing the next generation of actors to grace your TV screens and stages across the UK! Edward II truly channels Christopher Marlowe as the provocateur he was known to be; our show is as brash and bold as we picture the man himself. I would say that's a good night out!

Edward II runs from Wednesday 8 - Saturday 11 February 2017. For more information and to book tickets, please click here.