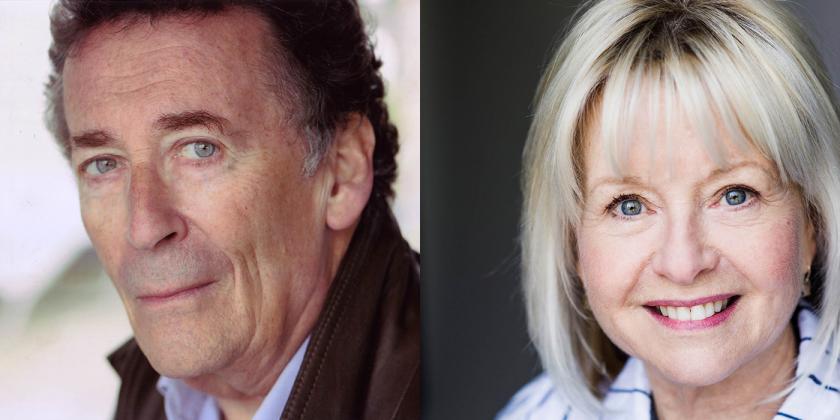 Wednesday 4 July 2018
National Treasures Liza Goddard and Robert Powell star together in new Sherlock Holmes adventure
Next week sees national treasures Liza Goddard and Robert Powell reunite in the brand new Sherlock Holmes adventure Sherlock Holmes: The Final Curtain. We caught up with them both to hear about their experience starring in this exciting new play.

RP: He's retired and paranoid that he's losing whatever skills he had, then – without giving away the plot - he gets drawn into solving a new mystery by Mary Watson (played by Liza Goddard) the wife of his former partner. 
 
What makes Simon Reade's script unique amongst Sherlock stories?
RP:
Well, there was a recent film starring Ian McKellen as an older Sherlock Holmes but he was quite a benign old man.
LG:
What Simon has very cleverly done is woven all sorts of little hints from other Holmes stories into the play. It's very clever indeed and what makes it particularly unique is that at the start of the play Sherlock is retired and has gone to live on the South Coast, where he's keeping bees and is obviously very bored. Then Mary Watson tempts him back with a new case for him to solve.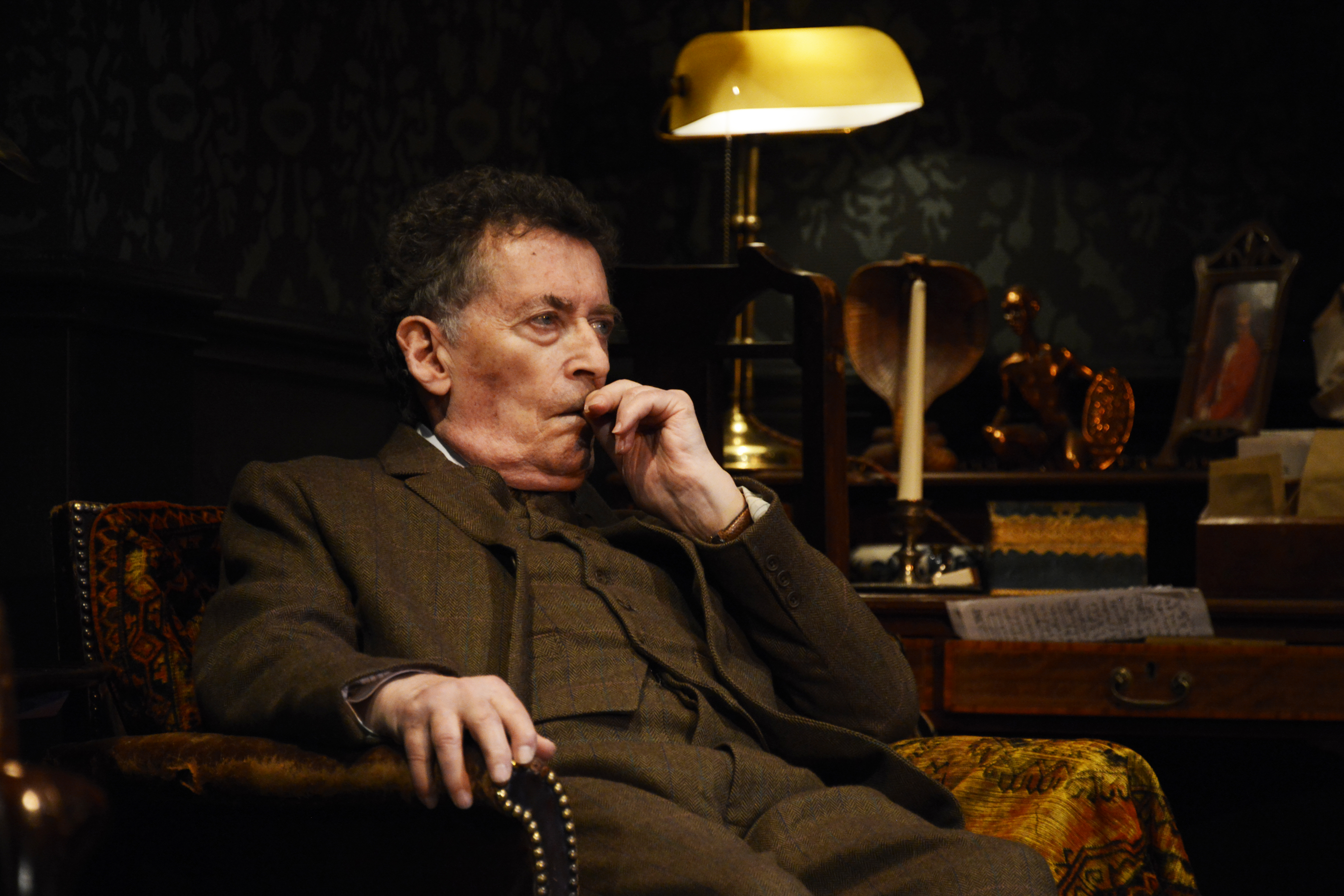 Why do you think Holmes is such an enduring character? 
LG:
The story is a good puzzle and they also give you all the clues, then Holmes works it out from those clues. They're just marvellous stories and great escapism. They employ your brain, which is why we all love detective fiction, isn't it? It's because the old grey cells get a good workout.
RP:
Like any detective, he can just go on forever. Why is Poirot so enduring? Why is Miss Marple? Why are any of them? It's because the audience loves detective stories and they like Sherlock in particular because they get tickled by the ridiculous, absurd analyses he can do in any situation…
How would you sum up Mary Watson as she's portrayed in the play?
LG:
She's cracking. She's a woman at just the beginning of the 20th century so she's a suffragette and she believes in the power of women, women's rights and so forth. She has a strong sense of feeling for family, plus loyalty and strength.
What challenges does the play present to you as an actor?
RP:
The challenge is that I never leave the stage or at least it feels like that. There are ten minutes where I'm not on stage but for the rest of the play Sherlock is in every scene. [Laughs] That's challenging in itself.  
LG:
The language is quite tricky. It's very Holmes-ian because Simon has taken a lot of language from the books so it's very rich. My test is learning and performing in this rich language.  
How is it working again with one another? You starred together in both Single Spies and Relatively Speaking, both of which were received brilliantly.
RP:
It's lovely. [Laughs] Neither of us can remember how many times we've worked together but I think this is the fifth.
LG:
We've worked together a lot and have been friends for a very long time. There's a great feeling of safety in terms of knowing that if something goes wrong or you forget something he'll be fine and deal with it. I feel very secure working with Robert.
RP:
We've known each for such a long time, we're great friends and it makes life a lot easier when you're touring if you have a friend with you in the same show.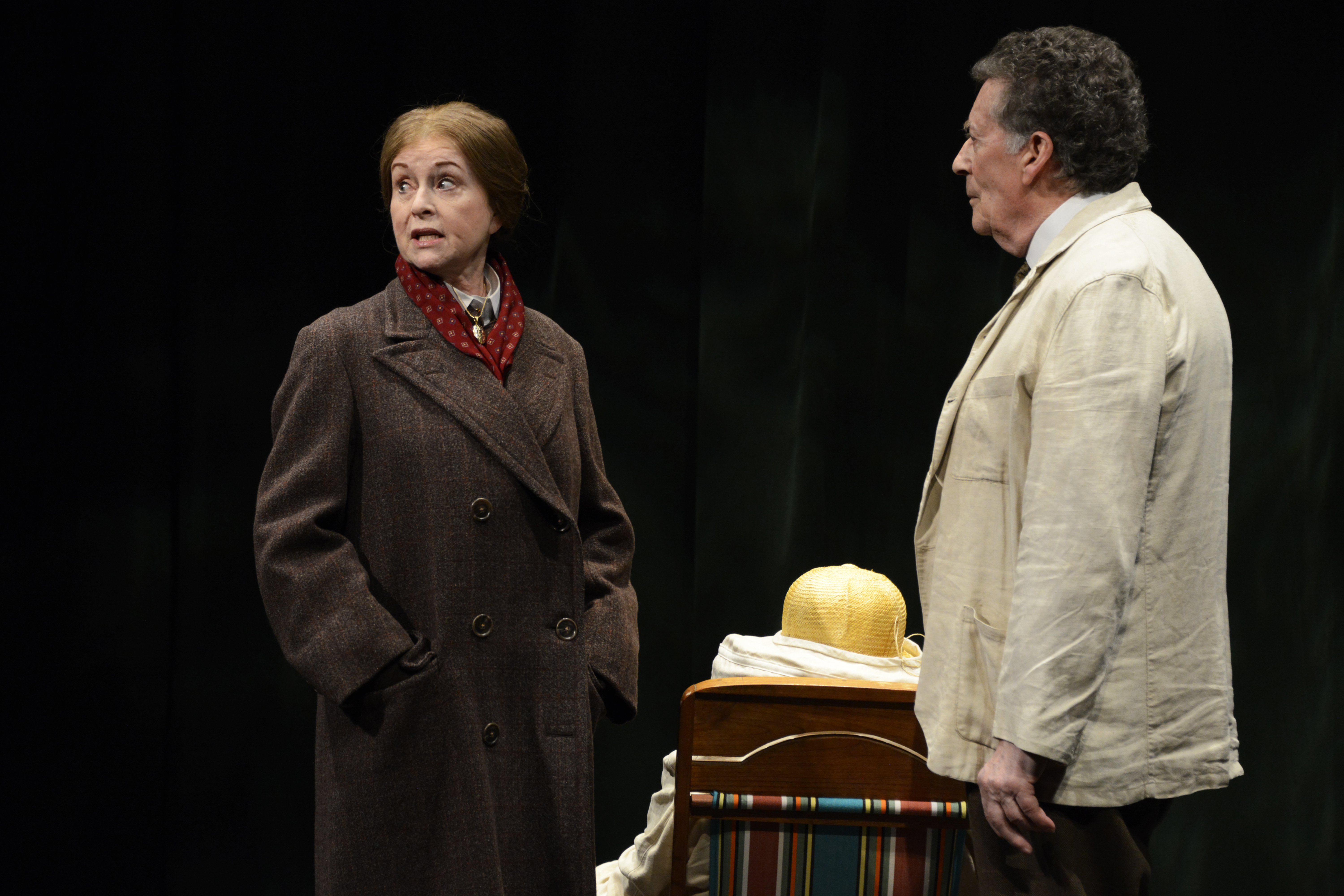 How is it working with director David Grindley again after Single Spies?
LG:
That was such a brilliant experience, playing two great parts in Coral Browne and The Queen, and David is a wonderful director. He gives very insightful notes and he's very collaborative, willing to listen to people rather than it being 'Just do as I say'. 
RP:
This is the third time I've worked with David now and he was my first choice to direct this, which the producer was more than happy to go along with because of how successful our previous collaborations were. It's all about trust and that's especially important when you're doing a brand new play like this. I've worked out that this is the first time in 50 years that I have done a brand new play, rather than established shows or ones where somebody has cracked a role previously.
Would you be any good at sleuthing in real life?
RP:
It wouldn't appeal to me, not in the Sherlock Holmes mode anyway with the detail and minutiae of his detective work. I wouldn't have the patience.
LG:
I read a lot of detective fiction and I can usually work it out, sometimes disappointingly early on. But the really good ones I can't and for me that's signifies a great mystery writer.  
The tour calls at Cambridge Arts Theatre. Does it have any significance for you?
RP:
The Cambridge Arts is a lovely theatre that I've played at many times so I'm looking forward to being back there again.
LG: I love Cambridge Arts Theatre because I can commute to and from home and I just did the pantomime Jack And The Beanstalk there this winter. We had such a laugh throughout the run. It's a gorgeous theatre, it's beautifully run and you're made to feel very welcome. It's a lovely city to spend time in.