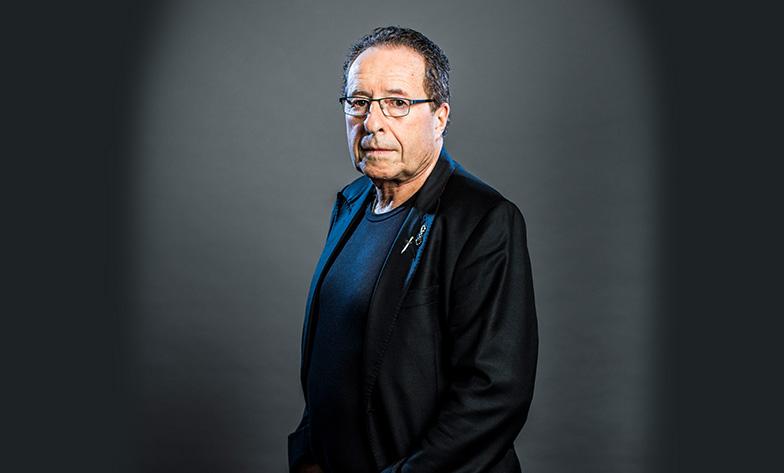 Wednesday 3 May 2017
Not Dead Enough: 5 Minutes with Peter James!

This month sees the return of the celebrated author Peter James with a thrilling new stage adaptation of his best-selling novel, Not Dead Enough, starring Laura Whitmore, Bill Ward and Stephen Billington.

Here's what Peter James had to say about his books, writing spine-chilling thrillers and seeing his words brought alive on stage...

Firstly, how would you sum up the plot of Not Dead Enough, without giving too much away!
PJ: It's a dark thriller with a wicked twist or two... about a businessman whose wife is murdered. He claims he was sixty miles away at the time of the murder and can prove it. Detective Superintendent Roy Grace investigates and believes the husband is guilty as sin but can't find the vital evidence to nail him. Everything is not at all as it first seemed...

Laura Whitmore is starring... What makes her the perfect Cleo Morey?
Cleo is smart, bright, she's doing a university degree in philosophy - all the things you do not expect from someone running a mortuary! I met Laura Whitmore and she's all the things that Cleo is to me. We sat down with a coffee and just talked. I thought "this girl is bright, she's smart, she's warm, she's caring - she's Cleo". 

How do you account for the success of the Roy Grace stories?
I think part of the reason they've been so successful is because I write in a different way to the traditional English crime writers. I write thrillers... tense, hopefully page-turning novels and for the last twenty five years I've been out with the police regularly. I'm very fortunate that I've got police officers who will read my books. My real-life Roy Grace is now retired but we work together; we plan the books and we discuss how Roy Grace would think and act as a serving detective. I think my books have that ring of authenticity.

How involved are you in the stage adaptations?
Very involved! Shaun McKenna, who adapts my novel to script understands the stage, but I understand the structure of a novel. I write short chapters because that's the way I like to read. Shaun has the ability to convert things into the equally riveting stage equivalent of a page-turner. 

And how is it working with the director Ian Talbot?
This is our third time working together and I think he's a wonderfully talented guy. He's a former actor so he understands actors and he's great at gauging what works and what doesn't. I feel absolutely blessed to be working with such an amazing team. 

What's the key to putting a good thriller on stage?
The most important element - and I think this applies to any kind of drama - is chemistry between actors. Also, for a thriller to work the curtain comes up and instantly there are people you care about. You don't have to love them all but you have to care about them, to understand them and what their reasons are for what they're doing. 

How do you hope audiences will feel when they leave the theatre after seeing Not Dead Enough?
The play is a dark thriller and set in a mortuary, which is a great place with lots of opportunities - there's some real gallows humour in it! I hope people will feel they've had a good thrill of an evening, had some laughs, been scared, but also seen a good story and had fun! 

And lastly, you write scary stories... but what scares you in real life?
I was scared of almost everything as a kid! I was scared of the dark, scared of spiders, but today it's heights that terrify me! I'm also deeply claustrophobic, I don't like to sit in the back of a two-door car.

Not Dead Enough is on our stage Monday 15 - Saturday 20 May. Click here for more information.