Following sell-out runs at the National Theatre and in the West End, this extraordinarily prescient play takes on a new importance in the current political climate. Are we in the midst of a political revolution? Can the country stay united? 

Roll back to 1974. The corridors of Westminster ring with the sound of infighting and backbiting as Britain's political parties battle to change the future of the nation, whatever it takes. In this hung parliament, the ruling party holds on by a thread.

In an era of chaos, both hilarious and shocking, fist fights break out in the parliamentary bars, high-stake tricks and games are played, while sick or dying MPs are carried through the lobby to register their crucial votes as the government is close to falling apart.

James Graham's biting, energetic and critically-acclaimed play strips politics down to the practical realities of those behind the scenes, who roll up their sleeves, and on occasion bend the rules, to manoeuvre a diverse and conflicting chorus of MPs within the Mother of all Parliaments.
Directed by Jeremy Herrin (People, Places & Things, Wolf Hall), This House gives us a timely, moving and often amusing insight into the workings of British politics.
This House also boasts a live band on stage playing music from the era. The interpolated music they play includes:
5 years - David Bowie - The Rise and Fall of Ziggy Stardust and the Spiders from Mars
Rock 'n' Roll Suicide - David Bowie - The Rise and Fall of Ziggy Stardust and the Spiders from Mars
Sounds of the Sex Pistols - Pretty Vacant
I Vow To Thee My Country
Red Flag.

Click here to watch a video of the This House playlist.
 
Book on-stage tickets and take your own seat in the House of Commons for a unique and close up perspective on proceedings! Click here for more information.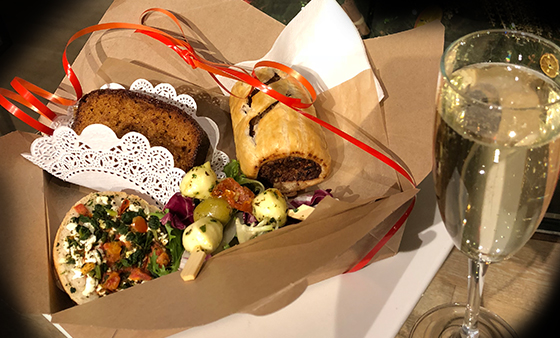 Click here to pre-order a delicious Buffet Box for This House. 
Running Time
Approx. 2 hours 55 minutes (inc 20 min interval).
General Guidance
Performance contains strong language and smoking on stage
Age Guidance
14+ (Contains strong language)
Tickets
Tuesday - Saturday, 7.45pm
and Saturday, 2.30pm: £19/£29/£34/£39*
Thursday, 2.30pm: £24/£29/£34*

*All ticket prices include a £3 per-ticket booking fee.
Book now
Cast includes Martin Marquez, James Gaddas, Matthew Pidgeon, Tony Turner, David Hounslow, Natalie Grady, William Chubb, Giles Cooper, Geoffrey Lumb, Ian Barritt, Harry Kershaw, Stephen Critchlow, Miles Richardson, Orlando Wells, Louise Ludgate, Nicholas Lumley, Ian Houghton and Marcus Hutton.
Written by James Graham
Directed by Jeremy Herrin