In celebration of the razor-sharp political satire Yes, Minister, the BAFTA Award-winning Jonathan Lynn, one of the original writers of the hit series, has penned a brand-new stage production, I'm Sorry Prime Minister I Can't Quite Remember.

A "Built by Barn" production, by the Barn Theatre, Cirencester, the final hilarious chapter in the classic Yes, Prime Minister series continues its biting satire on the political classes and provides a fitting farewell to the Hacker years.

Former Prime Minister, Jim Hacker, longs to see out his days from his grand Master's Lodge at Hacker College, Oxford. The College Fellowship and students have very different ideas and eviction looms large.

Holed up in his new home, Jim finds himself, as ever, in the midst of a set of problems mainly of his own making. Unsure of how to cope, he calls on his old and not so loyal Permanent Secretary Sir Humphrey Appleby. What ensues carries all the hallmark comedy of this classic partnership as well as being a touching portrait of two old sparring partners trying desperately to figure out the modern world and work out what their place is in it. In doing so they discover friendship and empathy as well as learning a few hard lessons about life.

Can Sir Humphrey Appleby, the PM's former Cabinet Secretary, save the day one last time? Will it be Yes, Prime Minister or I'm Sorry, Prime Minister?
Tickets
Tuesday - Saturday, 7.30pm
and Wednesday, Thursday & Saturday, 2.30pm: £25/£30/£35/£40 *

* All ticket prices include a £3 per ticket booking fee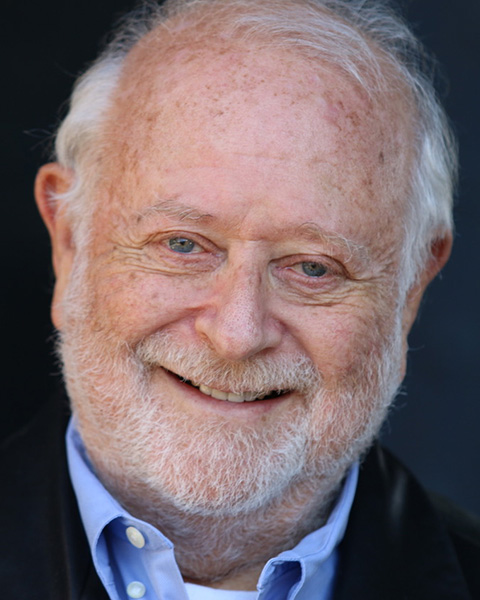 Jonathan Lynn (Jim Hacker)
For television, Jonathan's writing credits include dozens of episodes of various comedy series but he is best known for the phenomenally successful, multi-award-winning BBC series Yes Minister and Yes Prime Minister, co- written and created with Antony Jay. 
Jonathan authored the bestselling books The Complete Yes, Minister and The Complete Yes, Prime Minister, which cumulatively sold more than a million copies, have been translated into numerous languages and are still in print nearly 30 years later. His novel Mayday (1991) is being re-published by Endeavour Media and his latest books Comedy Rules (Faber and Faber) and Samaritans (Endeavour) both received rave reviews. About Samaritans, the Sunday Times said: "This is a book George Orwell would have approved of." 
​As Artistic Director of the Cambridge Theatre Company, he directed 20 productions, producing 20 others, 9 of which transferred to the West End. 

Most recently in London he directed two plays he wrote: Yes Prime Minister at The Gielgud and then The Apollo, and The Patriotic Traitor at The Park. 
His numerous awards include the BAFTA Writers Award, Writers Guild (twice), Broadcasting Press Guild (twice), NAACP Image Award, Environmental Media Award, Ace Award –Best Comedy Series on US cable, and a Special award from the Campaign for Freedom of Information.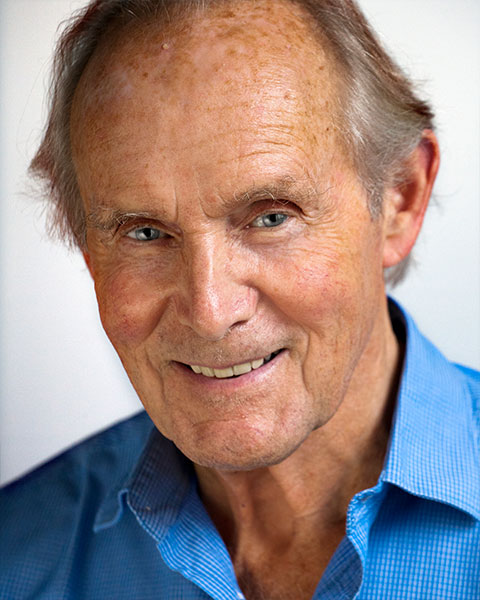 Clive Francis (Sir Humphrey Appleby)
Clive Francis' theatre credits include: 'Tis Pity She's a Whore and A Small Family Business (for which he won the Clarence Derwent award) at the National Theatre. Recent appearances there include, The Circle, Never So Good and Les Blancs. He has also appeared in two seasons for the R.S.C: Three Hours after Marriage, Troilus and Cressida, and A Christmas Carol. Recent theatre includes, The Woman Hater, The Skin Game, 84 Charing Cross Road, The Gathered Leaves and Slaves of Solitude at Hampstead Theatre, and The Circle at the Orange Tree Theatre.
His numerous television and film appearances include: Bridgerton, David Copperfield, Entertaining Mr Sloane, Poldark, The Critic, The Far Pavilions, Yes, Prime Minister, Oedipus at Colonus, The Rear Column, Quartermaine's Terms, The Piglet Files, Lipstick on Your Collar, The 10%ers, Longitude, Pierrepoint, New Tricks and as Lord Salisbury in the television series The Crown. Recent films include, Mike Leigh's, Mr Turner, The Little Stranger, The Lost City of Z, Doolittle and Official Secrets.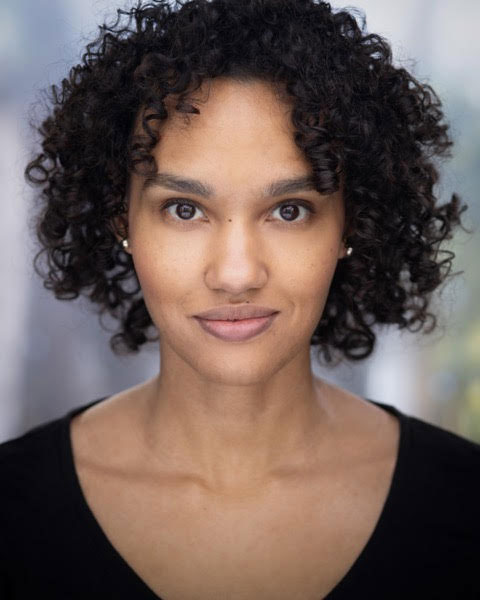 Michaela Bennison (Sophie)
Michaela Bennison graduated from the Royal Academy of Music and the University of Southampton, BA (Hons).
Theatre credits include: Provost in Measure for Measure (Moving Stories); The Ghost of Christmas Past in Antic Disposition's A Christmas Carol (Middle Temple Hall); Luciana in A Comedy of Errors; The Dresser (Theatre Royal Bath); Marie in Josephine (The Egg); Belle, Ghost of Christmas Future & Niece in A Christmas Carol (Tour); Dorian in The Unquiet Grave (Tour); Honey Grey in Lady of Jazz (Doye Mosse Productions); Juliet in Romeo & Juliet (Moving Stories Theatre Company); Amy in Hypochondria (Redgates Theatre Company); Tash in In Harms Way (Tour); Polly in Robinson Crusoe (Greenwich Theatre); Kate in The Rally (Stockwell Playhouse); Maria in The Nutcracker and the Mouse King (Cornerstone Arts); Researcher/Sunday Times Reporter in Brexit - The Musical (Edinburgh Frindge Fesitival); Polly Peachum in The Beggar's Opera (Lazarus Theatre Company); Susanna Walcott/Martha Corey in The Crucible (Broken Arrow Productions); Artist #3 in Pool (No Water) (SJ Theatre Productions); Featured Performer in Finding Our Way.
Concerts include: Feature Soloist/Ensemble in Songs For Pride; Performer/Ensemble in Songs and Solidarity; Performer/Ensemble in West End Live (West End Gospel Choir); Diane (Ensemble Female 6) in How To Succeed In Business Without Really Trying (City of London Festival); Chorus in Friday Night Is Music Night - Christmas Special (BBC Radio 2); Soloist in Curtain Up! (The Royal Academy of Music); Chorus: National Youth Choir of Great Britain in Prom 38: Beethoven's 9th Symphony (BBC Proms); Chorus: National Youth Choir of Great Britain in Prom 29: Mahler's 2nd Symphony (BBC Proms).
Workshops and Showcases include: Various Roles in Coriolanus; Various Roles in Face to Face; Amy Quinn in Hypocondria: Gateways New Writing Showcase (Redgates Theatre Company); Various Roles in Romeo and Juliet (Stockwell Playhouse); Dinah in The Demon Headmaster (Goblin Theatre Company); Sparrers Can't Sing (Stockwell Playhouse); Various Roles in The Community.
Christopher Bianchi (Sir David Knell)
Theatre credits include: Waiting For Anya (Barn Theatre), Of Mice and Men (The Torch Theatre) and Babes in the Wood, Othello, Tartuffe, All's Well That Ends Well, Hamlet, Much Ado About Nothing, Living Quarters, As You Like It, Arcadia, Richard III, The Cherry Orchard, King Lear, Antony and Cleopatra and Julius Caesar (all at Shakespeare at the Tobacco Factory); Othello (English Touring Theatre); Cinderella (MAC, Birmingham); The Boy Who Cried Wolf, No Loud Bangs series, The Rivals, Penetrator, Aesop's Fables (Bristol Old Vic); The Last Voyage of Sinbad the Sailor, A Christmas Carol, Alice through the Looking Glass, Waiting For Godot (Tobacco Factory); Betrayal, The Nutcracker (Bath Theatre Royal); The French Detective and the Blue Dog (Egg, Bath); A Flying Visit, The Crowstarver, Bonjour Bob, The Ministry of Fear (Theatre Alibi); King Lear, The Provok'd Wife, The Seagull, Filumena (Peter Hall Company); The Hunchback of Notre Dame, Charlotte's Web & The Three Musketeers (Duke's, Lancaster); Clown (Travelling Light); Blue/Orange (Plain Clothes), and Instant Wit; Desperate Men. 
Television credits include: The Outlaws, The Pale Horse, Casualty, Gunpowder, X-Creatures, Historyonics & Dead Famous (BBC TV); The Café (Sky) and, for ZDF German TV, Radio Sea Breeze.