Panto Wheels is a charitable project, set up by Cambridge Arts Theatre Trust Limited, to help children from disadvantaged areas attend the Christmas pantomime by subsidising the cost of travel and tickets.
In 2018/19 Panto Wheels brought over 4,300 children from in and around Cambridge to see Aladdin.
With you, we are very proud to reach out to the local community, helping thousands of children from a range of backgrounds and with diverse needs to begin their relationship with theatre in a bright, fun and engaging environment – nurturing and inspiring a lifelong love of the performing arts.
"Attending any form of theatre was a first for the majority of pupils that visited as they can be overwhelmed by loud noise, bright lights and new surroundings, however the pupils were spellbound by the performance. Thank you for offering our pupils this opportunity and please thank everyone for the fabulous show and for helping our pupils feel relaxed in a totally new environment. The best quote from a pupil was 'That was a once in a lifetime opportunity and I loved it'. Thank you so much."
Julie Myles, Gretton School
For many this is their first experience of theatre and, as pantomime is bright, engaging and fun, it gives a solid foundation for children to develop a relationship with the arts. Engagement with the arts can help children improve their core foundation skills by building confidence and widening perspectives. Many schools also use the pantomime story to inform teaching and learning across the curriculum, helping children encounter subjects, such as Science and Mathematics, in exciting contexts.
"Thank you for helping us see Cinderella it was very funny...I enjoyed it...I loved all of it. My favourite character was all of you. You were all funny... I think you did a good job at all of the roles." 
Sam, Castle School
Recipients of last year's Panto Wheels project included: Special Schools (Gretton, CRC Assisted Learning, Meldreth Manor and Castle), schools in disadvantaged wards (Arbury, Colville and King's Hedges), children outside mainstream education and centres/groups who work with Looked-After Children and/or those with life-limiting illnesses (Cambridge Children's Community Nursing Team).
"Our young people are in hospital with us for acute psychiatric disorders and seeing them cry with laughter this afternoon was truly amazing. They are among the most unwell teenagers in the country and this afternoon they were transported, liberated temporarily from their pain and sadness. The cast were outstanding and made a significant difference to the young people who came to see Dick Whittington this afternoon so again thank you."
Catherine Fraser-Andrews, Darwin Centre
To make a donation to help even more children attend the pantomime this year, please contact Oleno Netto on 01223 578935 or email onetto@cambridgeartstheatre.com
Panto Wheels Business Supporters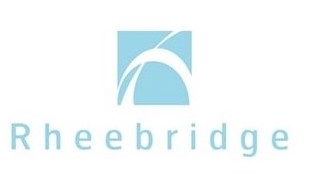 Panto Wheels High Level Individual Supporters
Simon Aldridge
Lord Archer & Dame Mary Archer
David Charters
Stuart & Brenda Evans
David Jones
Stephen May
Penny Morris
Rory Morrison-Smith
Lucian Nethsingha
Paul Taylor