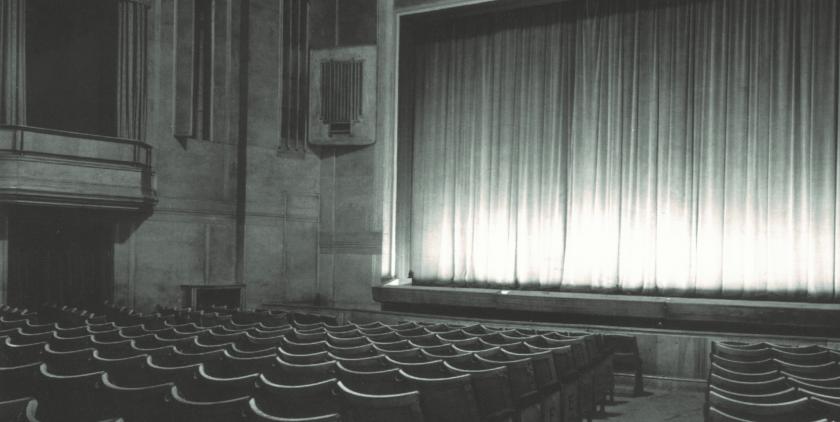 Friday 12 July 2019
Cambridge Arts Theatre awarded £100,000 grant to support cataloguing of the Theatre's archive

We are delighted to announce that we have been awarded a grant of £100,000 from National Lottery Heritage Fund to support the cataloguing of our archive. The project, titled 'Behind the Scenes: Saving and Sharing the Heritage of Cambridge Arts Theatre', aims to unite and safeguard over 80 years of our history. 

Dave Murphy, our Chief Executive, said: "We are honoured and hugely grateful that The National Lottery Heritage Fund have recognised the historical significance of Cambridge Arts Theatre both within our local community and the wider theatrical landscape. This is a great opportunity to bring over 80 years of theatrical heritage to life and learn more about the people that have made, and continue to make, this Theatre special."

The collection is currently split between our theatre and the V&A, which holds the UK's National Collection of Performing Arts. We will be working with the V&A Theatre & Performance department to unite the collection in Cambridge, where it will be catalogued with the help of local volunteers. We will work with the local community to explore and celebrate our unique collection with a series of talks and exhibitions, the creation of online learning resources, and the gathering of oral histories including memories and stories about Cambridge Arts Theatre. 
Anne Jenkins, Director, England: Midland & East, The National Lottery Heritage Fund said: "Cambridge Arts Theatre's historic archive is a treasure trove of items relating to Britain's rich theatrical heritage, with many a famous face treading the boards at the Theatre. We're delighted that our funding will safeguard these wonderful objects to inspire the UK's next generation of thespians and theatre enthusiasts."
Upon completion, the collection will be permanently housed in the V&A's new Collections and Research Centre in Stratford's Queen Elizabeth Olympic Park, as part of its V&A East project.
All of us at Cambridge Arts Theatre are extremely excited for what will be an important stage in preserving our history for years to come.