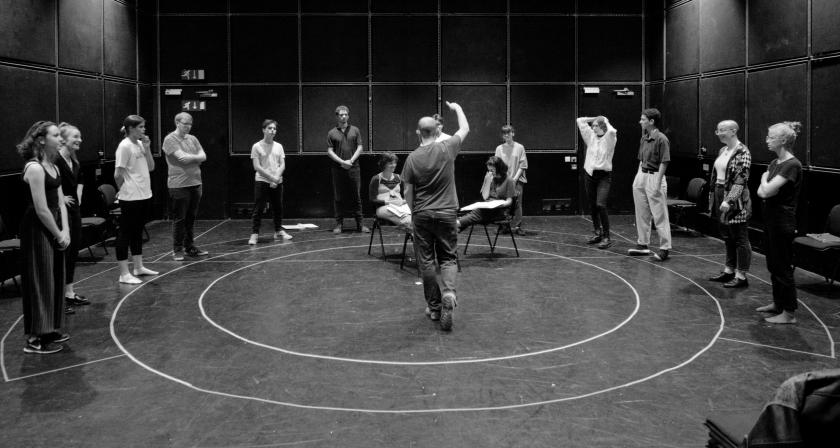 Monday 7 October 2019
The Cambridge Greek Play 2019: Behind the scenes

The Cambridge Greek Play is one of the most anticipated theatre events in the Cambridge calendar - attracting audiences from across the country.

Performed every three years, it is a tradition going back to 1882, many now well-known faces have performed in this tri-annual event including Tom Hiddleston, Ralph Vaughan Williams and James Mason. Ahead of this year's production we sat down with students Katherine and Theo to get a behind the scenes glimpse at this year's cast.
"For us students, Oedipus at Colonus is an entirely different world to your average university play. For a start, we've had the wonderful luxury of time: a whole year in which to develop and grow our play feels a relative utopia to the average 2-week frenzy of rehearsals crushed in between lectures and classes. The opportunity to work with a whole team of award-winning professionals has been such a privilege for all of us, whether this has been a debut performance or a closing call at the end of an undergraduate degree before entering the professional theatre world. At the same time, the small feat of performing in Ancient Greek, a language a majority of our cast have never studied before joining this play, is certainly a challenge unlike any other.
Despite this, lots of our cast are no stranger to Greek tragedies. Rosy (Oedipus), Vee (Ismene), Eleanor (Creon), Alice M (Chorus/Fury) and Jamie (Chorus) all previously appeared in the 5 star production of The Bacchae at Corpus Playroom last November, which then was joined by Alicia (Chorus) and Sophie (Chorus) when it went up to the Edinburgh Fringe this summer to further rave reviews. For Sara (Antigone), however, tragedy is a new ball game after spending a large part of her first two years at university learning improvised comedy."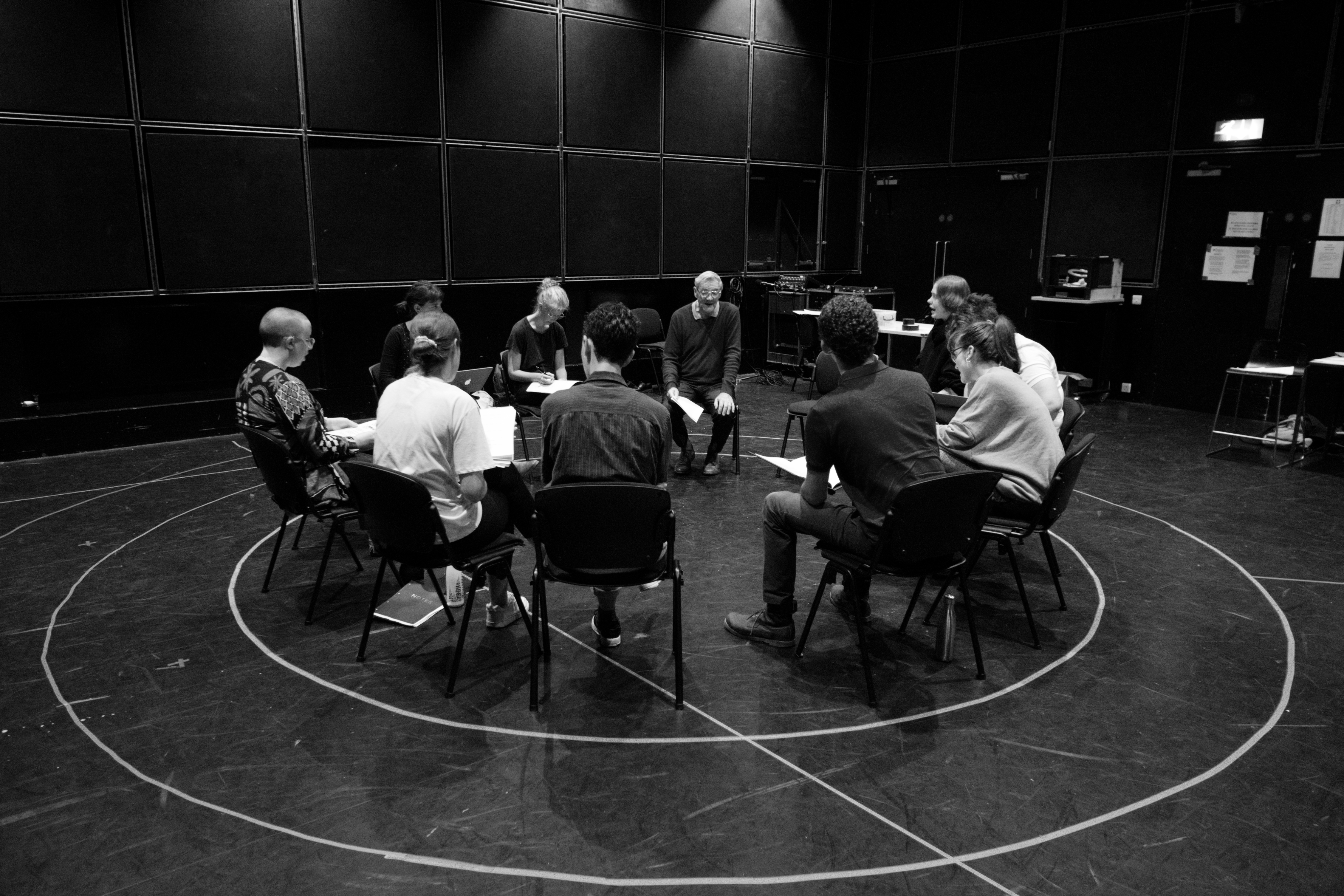 "It is particularly the language aspect of Oedipus at Colonus that the cast agree makes this play so exciting to see and be part of: Will (Stranger/Chorus) and Alice T (Chorus) both share an interest in early performance and history of theatre, and have found that by performing in the original language, one that is not even spoken any more, they have gained a unique access to the start of dramatic tradition. On the other side, Alicia (who has started teaching Greek and Classics at St. Mary's school in Cambridge this year) has loved the opportunity to finally combine her love of the language and theatre."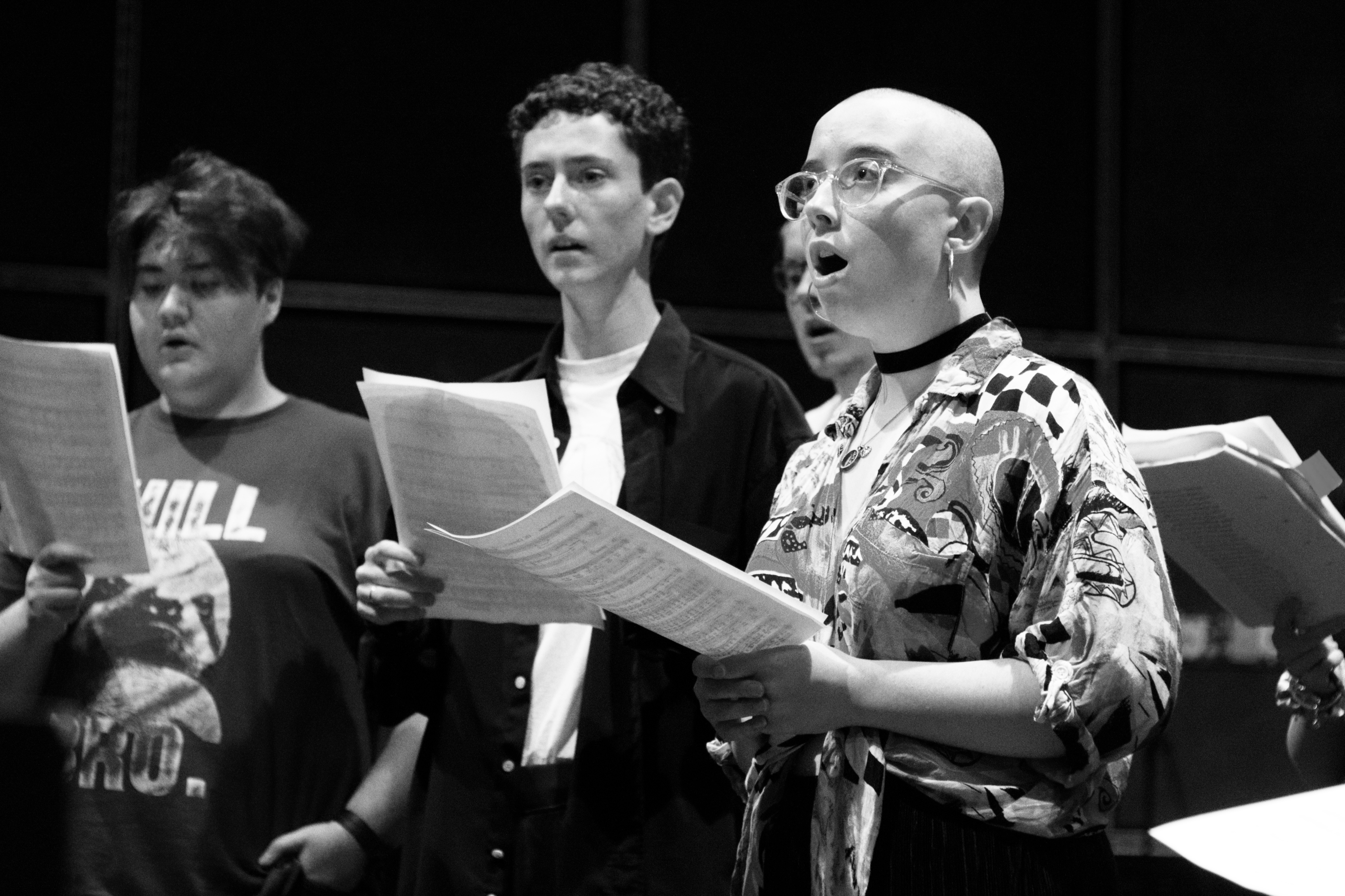 "Our cast is fairly split between English and Classics students (and one Archaeologist!) with varying degrees of knowledge of Ancient Greek, and it is a testament to our wonderful language instructors Anthony Bowen and James Diggle that with a week to go, we're still having fun with it! As Lily (a third year Classics student at Newnham) points out, the sound of the original language and choral odes create music within the original text and we have been lucky to work with Alex Silverman (composer) and Xavier Velastin (Sound Designer) to enhance and bring to life the musicality of Sophocles' words, at the same time creating new music and soundscapes to update the play into the setting of a modern day hospital using only our chorus' voices.
With only a week to go to opening day, we have never been more excited or ready to bring Oedipus to the Cambridge Arts Theatre stage."
Rehearsal shots courtesy of Rohan studio.

Oedipus at Colonus opens on Wednesday 16 - Saturday 19 October 2019. There are pre-show talks before every matinee at 1.30pm and a post-show talk on Thursday 17 October. For further information and to book tickets please click here.