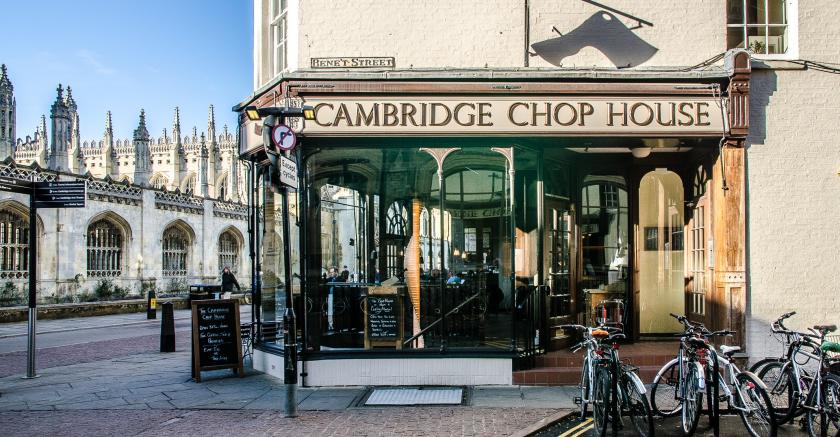 Wednesday 14 June 2017
Looking for love? Sign up for a Blind Date with Cambridge Arts Theatre!

Looking for love?

We are collaborating with the Cambridge Chop House and Cambridge Independent to celebrate the upcoming play Emma (4-8 July), Jane Austen's much-loved tale of match-making, to offer the people of Cambridge their chance to find love...

The lucky couple will be given a £100 voucher for a pre-theatre dinner at the Cambridge Chop House, two tickets to Emma at Cambridge Arts Theatre, as well as interval drinks on Tuesday 4 July 2017, 7.45pm.

Jane Austen's comic masterpiece Emma takes us on a joyful journey of warmth and wit, romantic schemes and mistaken intentions.

Young, bright and beautiful, Emma Woodhouse has the world at her feet, or at least the small part of Surrey in which she lives. When the dashing Mr Elton comes to town she decides to perform the role of matchmaker to her new friend Harriet Smith. But to Emma's great surprise, the more she tries to manipulate the destinies of others, the less success she has!
If you are interested in meeting someone who likes good food and theatre, please e-mail [email protected] by midday Friday 23 June. Applicants will need to be available to attend the date on the evening of Tuesday 4 July and to take part in a brief follow up interview.

Good luck!