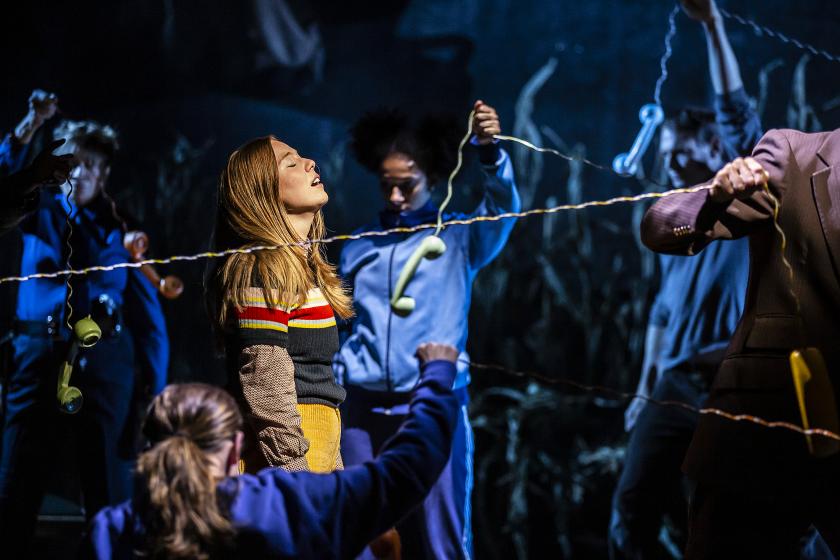 Monday 4 November 2019
The Lovely Bones: Creating two worlds on one stage

Based on Alice Sebold's best selling novel of the same name, The Lovely Bones is a story of interconnecting worlds, the real world and the afterlife where the main character Susie Salmon finds herself after her brutal murder.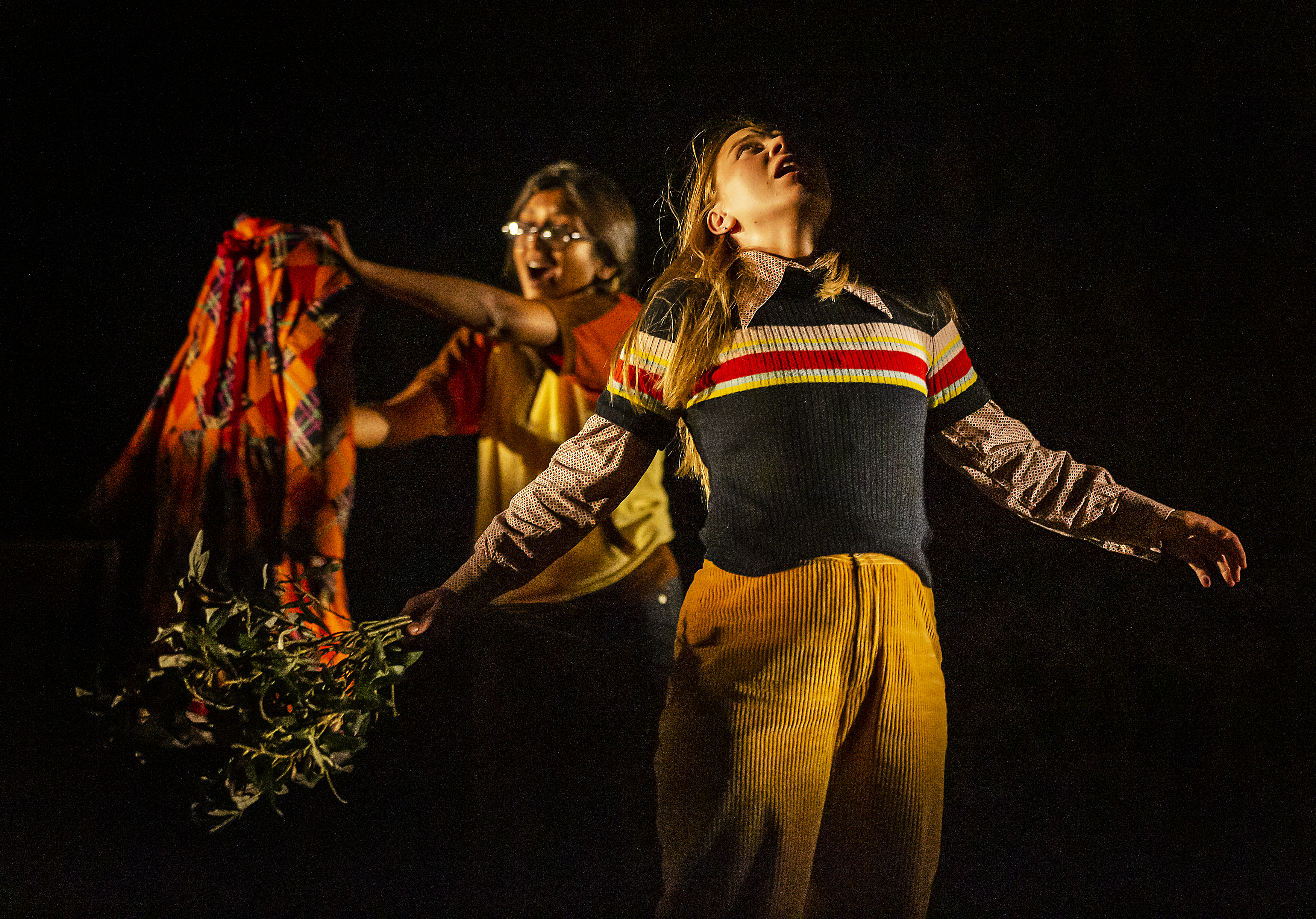 One of the main obstacles designer Ana Inés Jabares-Pita had to overcome was how to create the two worlds on one stage, while still allowing the cast to move freely about the space. Jaberes-Pita makes use of a giant tilted mirror to invert the audience's perspective allowing objects and people to appear and disappear blurring the lines between the living and the dead which Sebold writes about in her novel.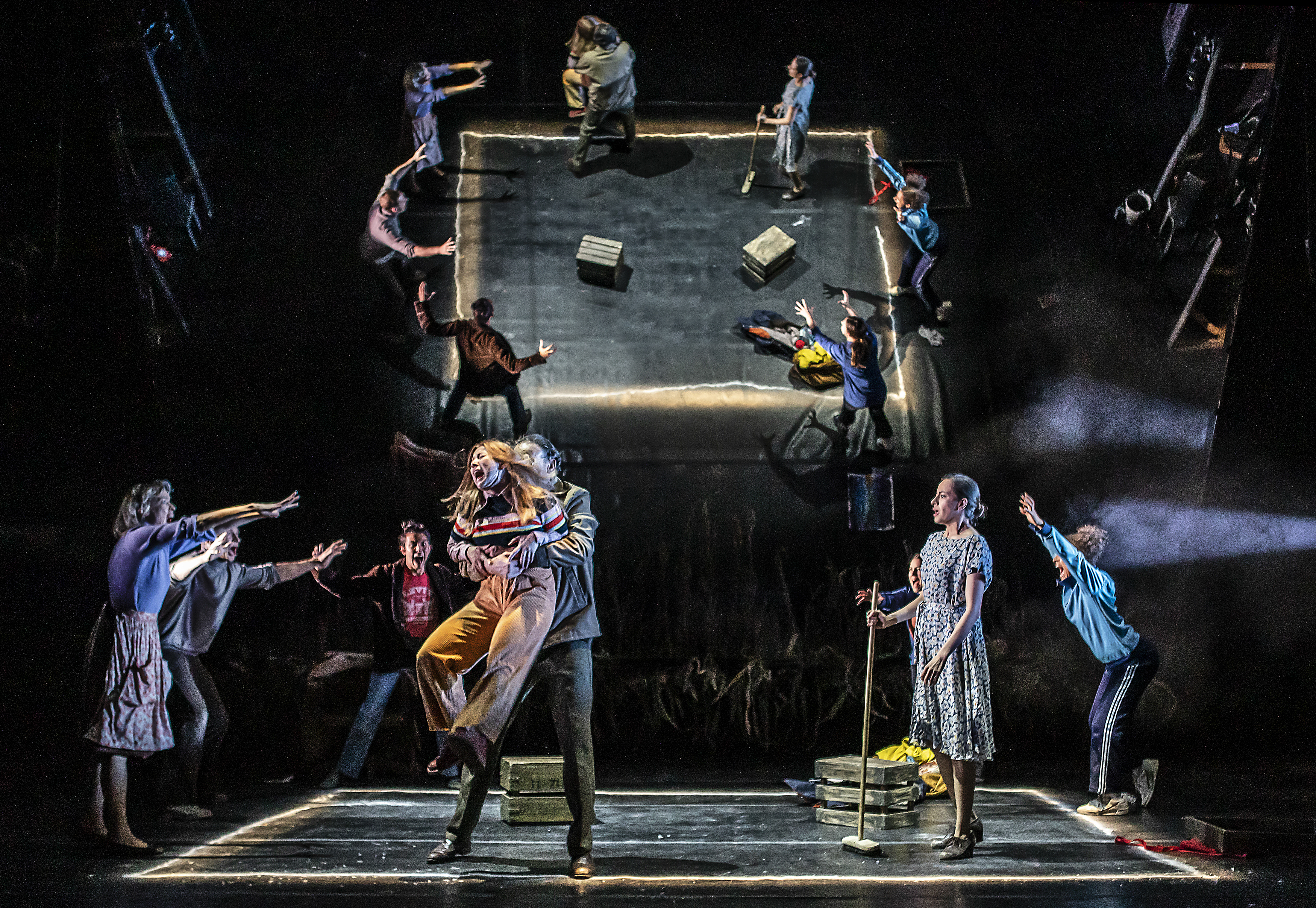 Another theme that runs throughout the Sebold's novel is Susie's sense of entrapment, being separated from her family as they go through the horrific aftermath of her death. This is represented by a white square drawn on the floor of the stage in which Susie is unable to leave. Much of the action of the play happens in this drawn square with minimal props and set pieces.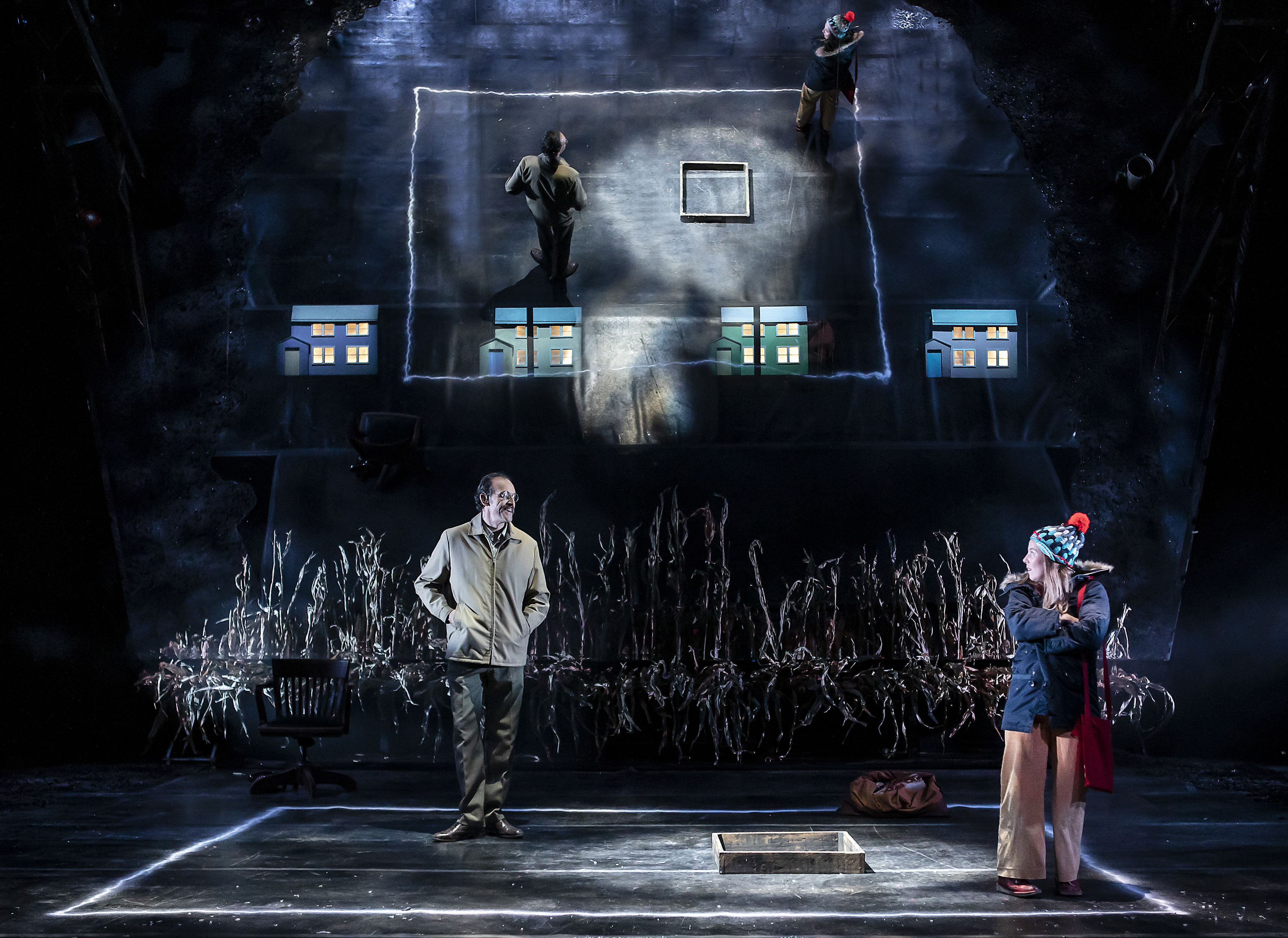 This production is a multi-sensory experience, more of an installation than a set. Jabares-Pita tries to work with as many senses as possible and incorporates the use of earth and real corn on stage to bring the setting of Sebold's story to life. The earth is watered down to create a damp smell and the sound from the corn helps to evoke audience's sense of 1970s Pennsylvania.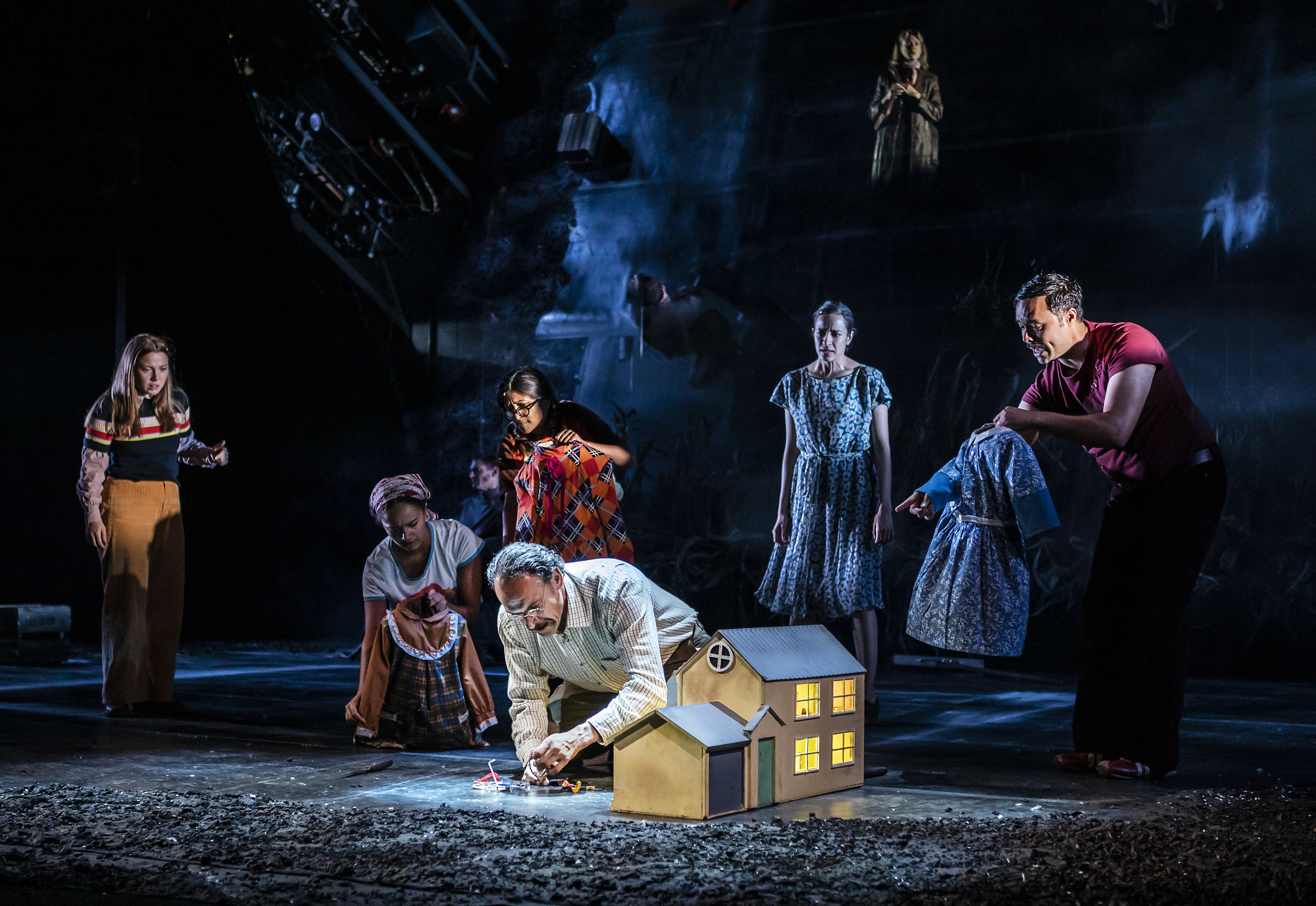 With a cast of thirteen versatile and talented actors, visually stunning staging and a spellbinding soundtrack this is a production that is truly not to be missed. A story about life and loss, of coming of age and learning to live with grief.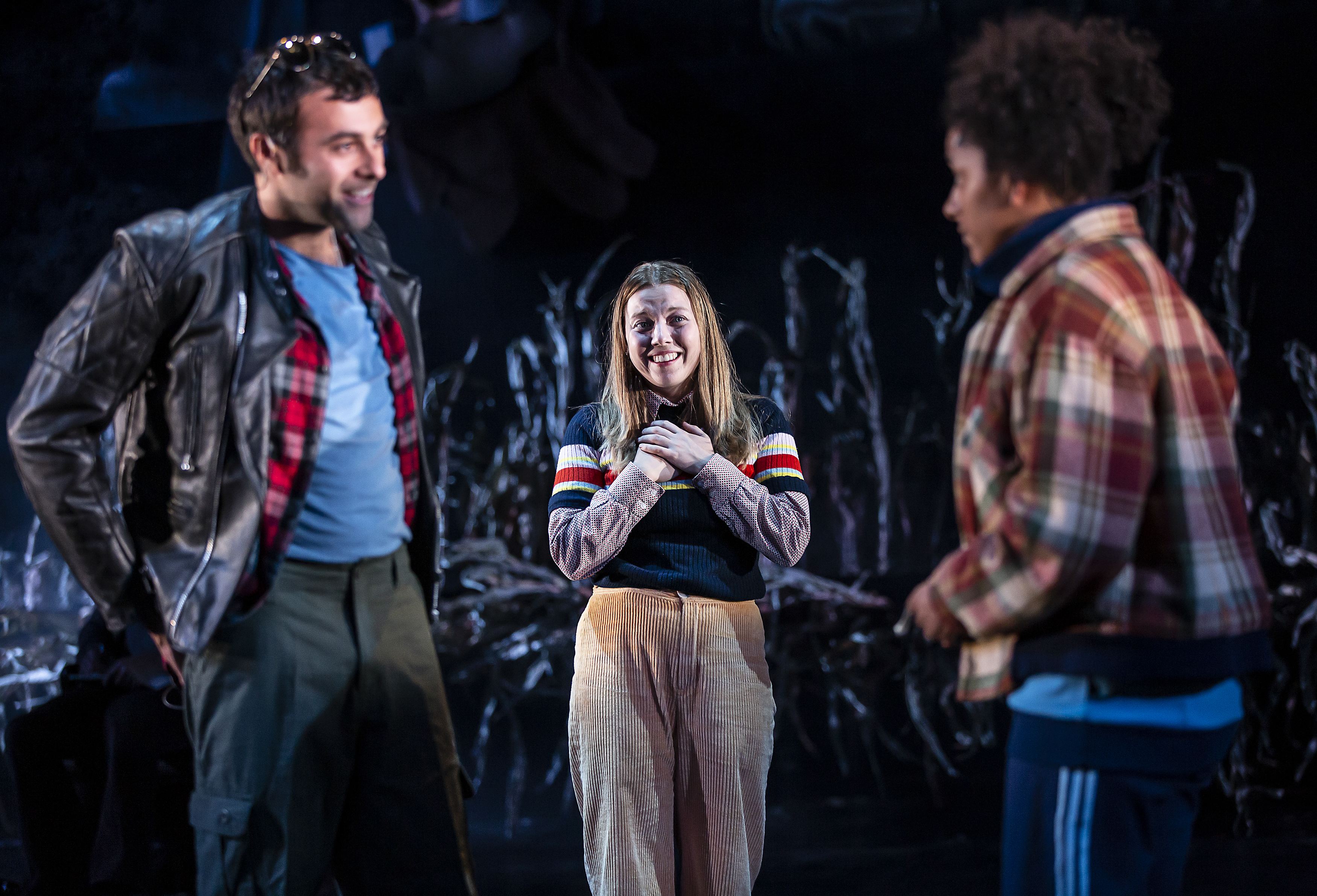 The Lovely Bones is with us all week Monday 4 – Saturday 9 November. For further information and to book tickets please click here.