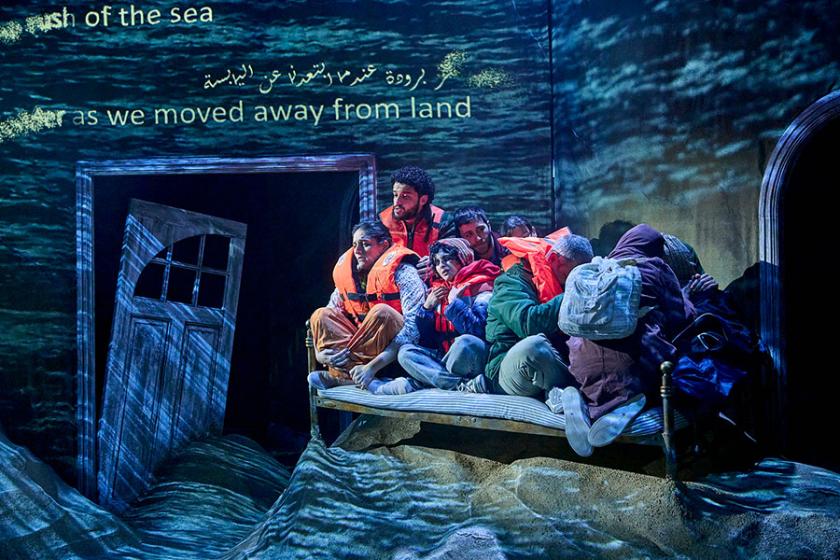 Monday 15 May 2023
Q and A with the cast of The Beekeeper of Aleppo
This week we welcome The Beekeeper of Aleppo, a compassionate and heartfelt new stage adaptation of Christy Lefteri's popular book of the same title.

The story follows Beekeeper Nuri and his wife Afra, as they navigate the emotional and challenging journey out of their worn-torn country to the UK in search for family and a safe space to call home.
We caught up with Joseph Long and Roxy Faridany to ask them a few questions about the show and what makes the story so poignant.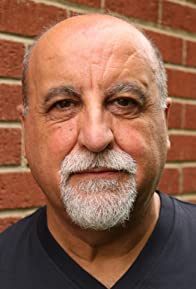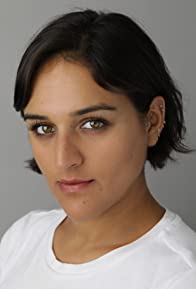 Q1. We can't wait for you to arrive in Cambridge this week! Looking back to the start of the project, can you tell us a bit the rehearsal process?
Joseph Long (Mustafa): We spent the first week with our writers, Mathew Spangler and Nesrin Alrefaai, shaping the narrative, researching the story and people before working through each scene making changes as we went along. Then with Director, Miranda Cromwell we worked on finding every characters motivation and incentive throughout in order to tell the story.
Roxy Faridany (Afra): The rehearsal process was amazing. We had 3-4 weeks with Miranda (the Director) exploring the text and doing physical exercises. Then we brought in the set and we started to work with it and the text and the physical aspects came together.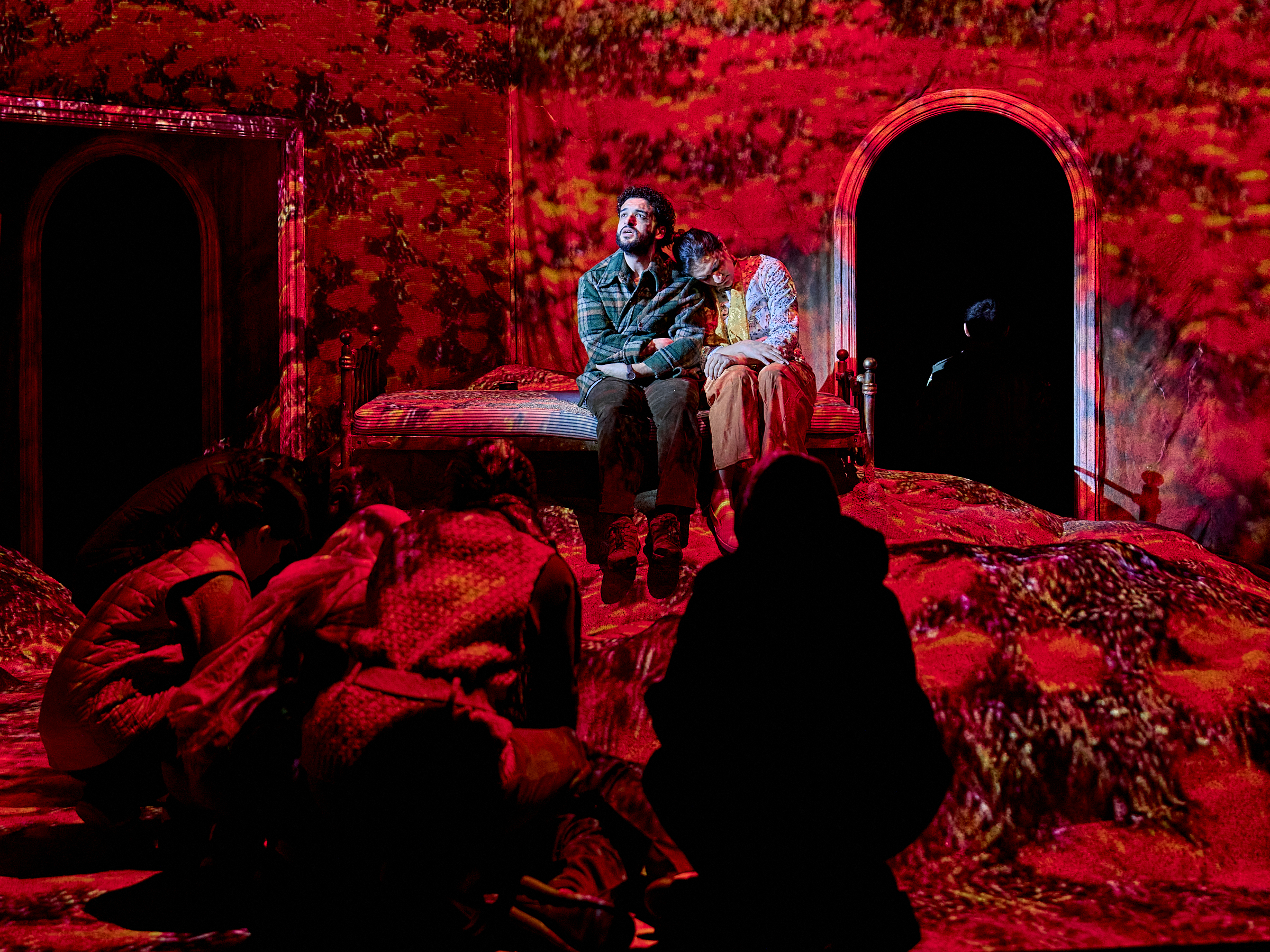 Q2. This production is based on Christy Lefteri's No.1 Bestselling book. Had you read the book before you got the part in the production and if so, did that make it more exciting or more daunting to step into the role?

Joseph Long (Mustafa): No, but had a chance before my audition to read it. I immediately researched as much as possible to improve my knowledge of the Syrian civil war and the humanitarian crisis that this and other conflicts around the world has inflicted on their population.
I felt strong desire to tell this story and I think that came through in my audition and throughout the rehearsal process. Important to get this right for the for the sake of all who are forced to claim asylum escaping conflict.
Roxy Faridany (Afra): I hadn't read it but I had heard of it. I read the full play before my audition and that made me really want the part as I completely fell in love with Afra. I have subsequently read the book which has added to my knowledge of the world of the play.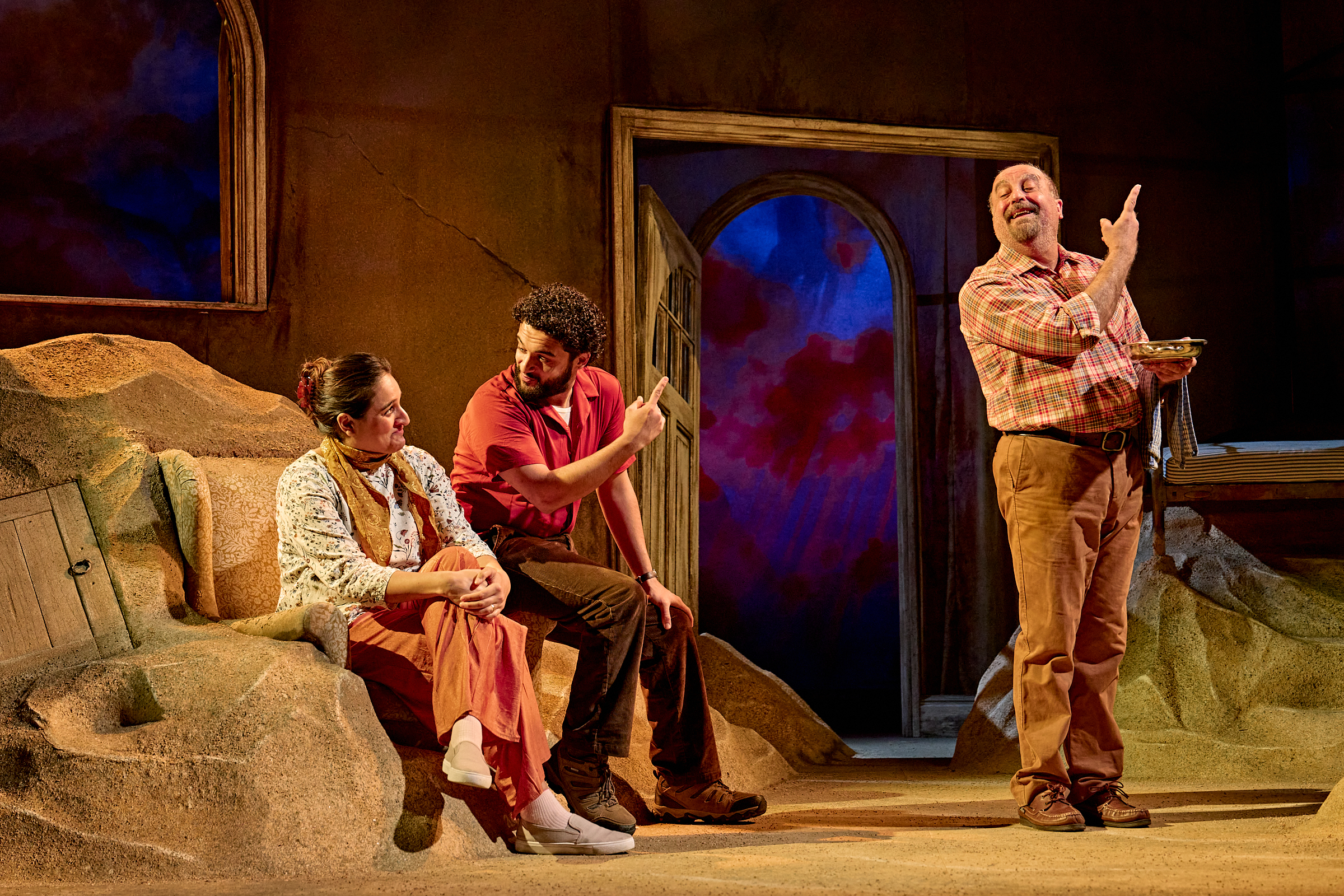 Q3. There are themes in this adventure that remain relevant today. Which theme do you think is the most important?
Joseph Long (Mustafa): It's The Beekeeper of Aleppo and I play a beekeeper, so the theme of bees and society is very relevant. As Mustafa says, a beehive is like a paradise among chaos. Bees live in a society full of harmony, working together for the greater good. Where there are bees there is life!
Roxy Faridany (Afra): The theme of hope after loss. How do we come back to those we love when we have experienced loss and have been affected by it in different ways. How do we reconnect. 

Q4. It is World Bee Day on Saturday 20 May, when the cast are here in Cambridge. Did you learn any great bee facts while working on this production?
Joseph Long (Mustafa): Bees communicate with a little dance which tells the rest of the colony exactly were to find the best pollen. The Waggle Dance.
Roxy Faridany (Afra): Bees sleep between 5-8 hours a day! They also like to sleep with other bees and hold each other's feet!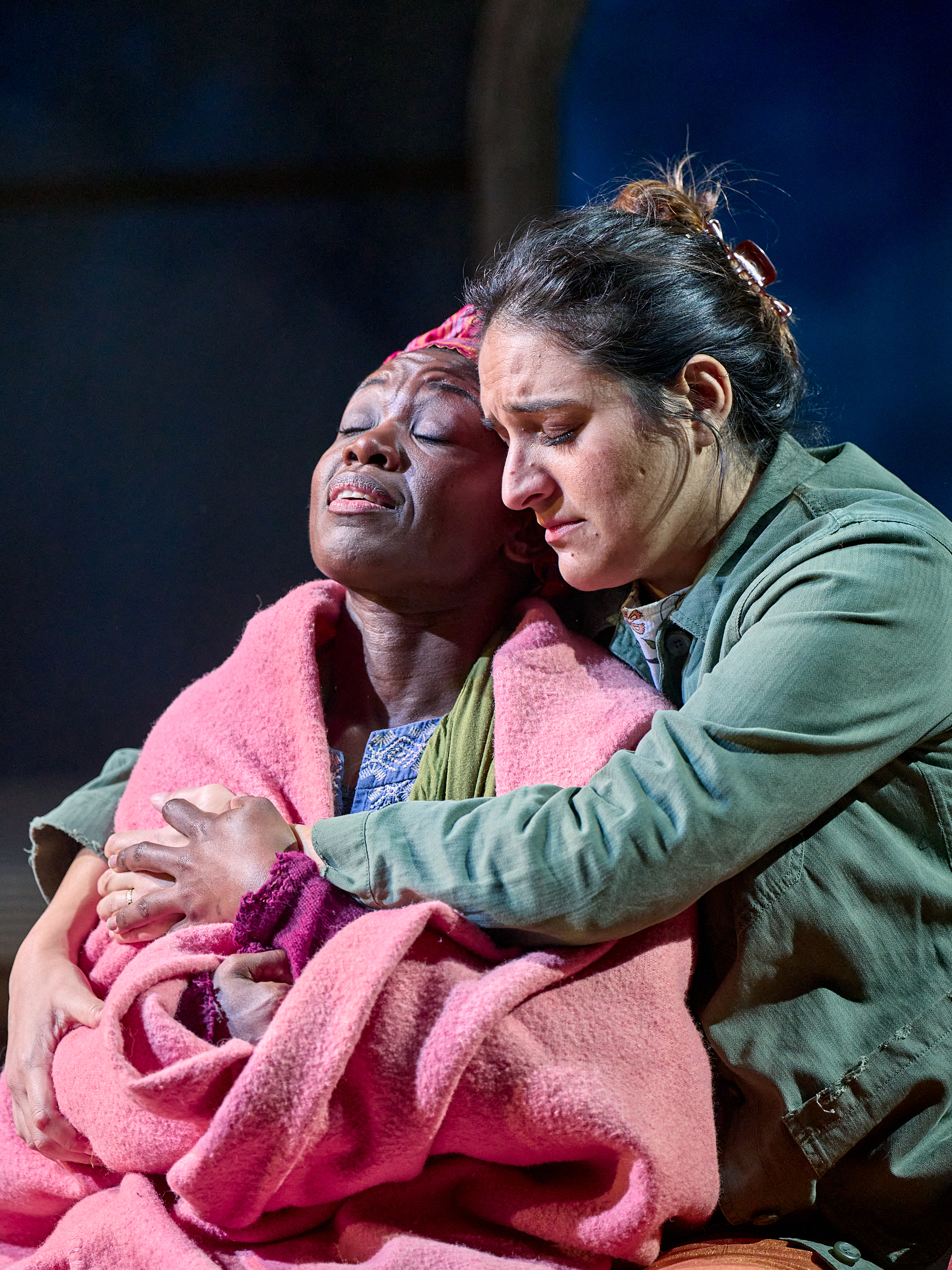 Q5. It's a very moving production and the book is beloved by many. What responses have you received so far from audiences when the curtain comes down?
Joseph Long (Mustafa): Very positive. Many audience members thank us for giving a human face to the plight of refugees. Portraying the real people who normally are just a statistic on the news. 
Roxy Faridany (Afra): We have had some really moving standing ovations. Dublin in particular was amazing for audience reactions. The audiences got out their seats before we had taken our finals bows which was very moving. 
Q6. Sum up the show in 3 words...
Joseph Long (Mustafa): Love, hope, bees.
Roxy Faridany (Afra): Full of heart.
You can see Joseph and Roxy in The Beekeeper of Aleppo from Tuesday 16 May until Saturday 20 May 2023. Find out more about the show here.
Production images by Manuel Harlan.