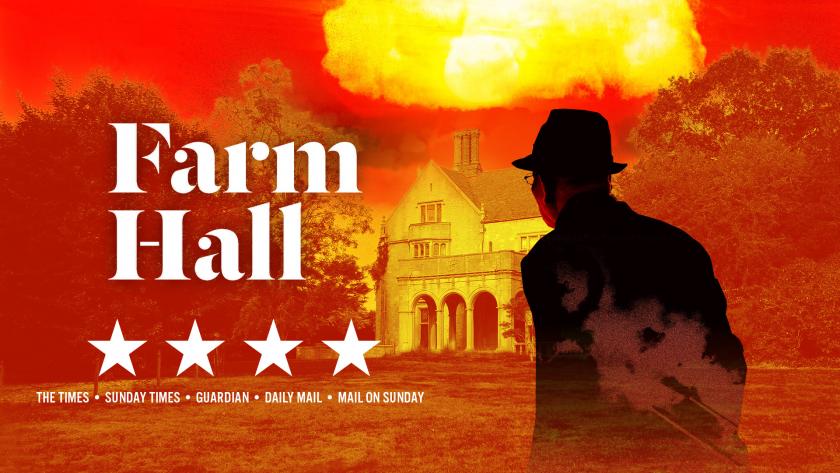 Wednesday 6 September 2023
Farm Hall: Q & A with playwright Katherine Moar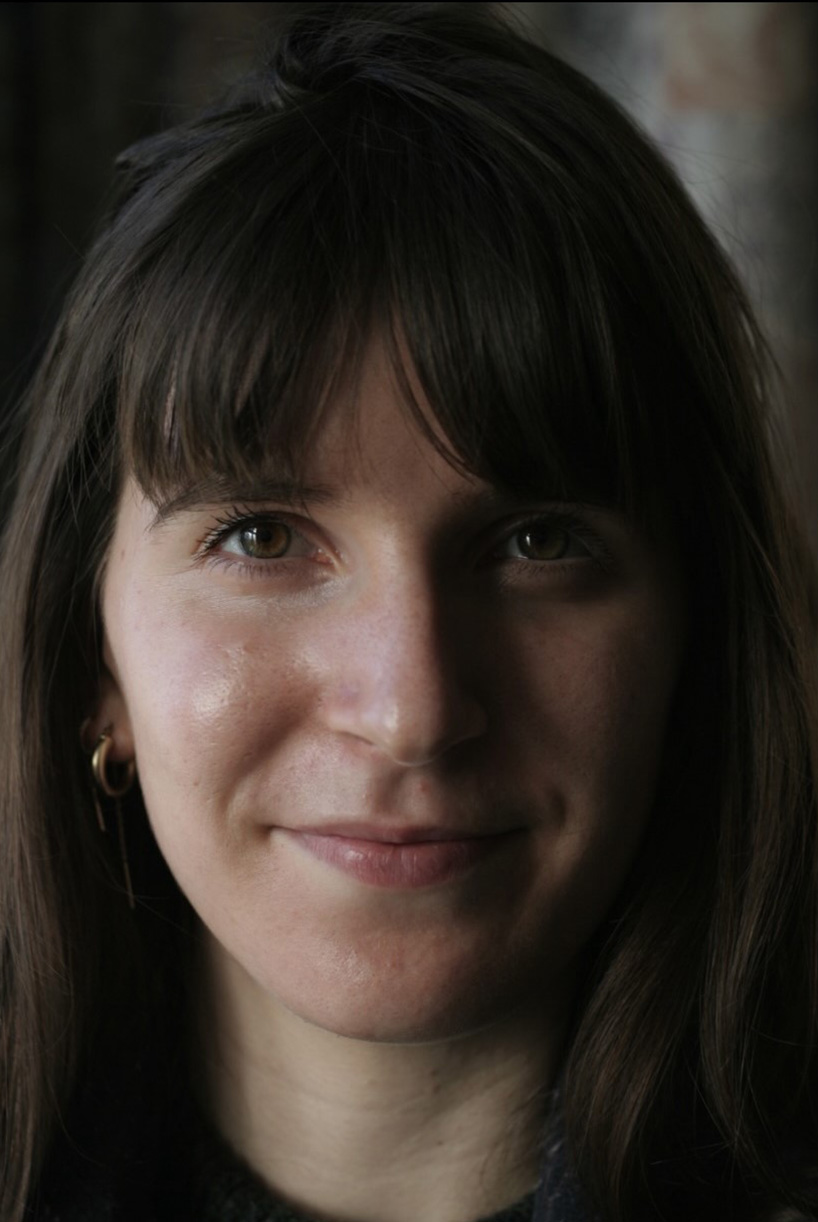 Ahead of WWII drama Farm Hall's opening performance next week, we caught up with the playwright Katherine Moar to ask her about the true story the play is based on, and her involvement in the production.

Tell us a bit about the story… what is Farm Hall about? 
Near the end of the Second World War, the Allies swept across Europe collecting all the German scientists they suspected of working on the Nazi atomic bomb project. The British Secret Service stowed these scientists in a stately home in the Cambridgeshire countryside – Farm Hall – and secretly recorded all their conversations so they could learn how far Germany had got with building a bomb. The play is based on the transcripts of these recorded conversations.
What excited you most about writing this play? 
The transcripts themselves are just fascinating. They offer an unbelievable snapshot into this period of history. I read them for the first time all in one evening and was completely blown away. So, I would say the source material was exciting, but so too was the realization that I didn't have to reproduce the transcripts to the letter in the play. Only 5-10% of the transcripts survive because the British Secret Service only kept what they thought was important and, even then, we only have the English translation rather than the German original which was also lost. The creative freedom I had to imagine the in-between moments that might have been lost or discarded was really exciting. 
Did anything surprise you while you were researching or developing the play?
How funny these men were. You have this group of incredibly intelligent, morally compromised men, all living on top of each other with nothing to do. They basically revert to being schoolboys. 
How involved have you been in the creative process of staging Farm Hall?
I've been pretty involved – this is my first play so I'm not sure what level of involvement is standard for a playwright, but I was in rehearsals a lot. Even before rehearsals started, I was redrafting the play with the help of the director Stephen Unwin. And then during rehearsals, I was there to answer any questions the cast had about the historical context of the play or the characters' motivations etc. Working with Steve and the actors has been my favourite part of this whole process – I didn't have so much of a sense of who these characters were before I started working with them. It's given me a real appreciation of how truly collaborative theatre is and should be. 
Have you ever visited the real Farm Hall yourself? If so, what impressions did you get? 
I have! In fact, it was while I was working at Cambridge Arts Theatre in the Development department. We had a production of Michael Frayn's 'Copenhagen' which also features Werner Heisenberg as a main character. I joined the marketing team on a trip to Farm Hall and the current owner very graciously showed us around. It was surreal seeing it in person. 
Christopher Nolan's Oppenheimer is currently in cinemas, which is the other side of the Farm Hall narrative, following America's race to build the atomic bomb and the fear that Germany would get there first. Why do you think audiences are so compelled by this history? 
I think because the impact of the creation of the atomic bomb is so staggering. It's shaped the world we live in today and probably will for a very long time to come. It overshadows everything. It's also just a captivating premise. I've always thought that the story of the Manhattan Project has a lot of the ingredients of an old American Western: a group of scientists and soldiers blazing a trail into the frontier in more ways than one. 
What do you hope audiences take away from the production? 
I hope that audiences take away that people are at the heart of these stories. I think we tend to view historic figures as somehow fundamentally different from ourselves – as almost impassive automatons who have a clearsighted view of history and their place in it, as they're living it. But as Christopher Nolan showed in Oppenheimer and as I hope I show in Farm Hall: yes, these people were incredibly intelligent, but they were also just people who experienced and were governed by the whole spectrum of human emotion: anger, jealousy, pride, joy, and everything else. 
This is your debut play, it has been received wonderfully by critics. Do you have any more plays in the pipeline or stories you'd love to tell?
I've been commissioned by Hampstead Theatre to write another play which is exciting, so I'm working on that now. I would love to write more plays – writing and working on Farm Hall has been such a brilliant experience. And, given my personal connection, I'm so pleased it's coming to Cambridge Arts Theatre. 
Farm Hall is at Cambridge Arts Theatre from Tuesday 12 – Saturday 23 September 2023. More information and tickets can be found here: https://www.cambridgeartstheatre.com/whats-on/farm-hall.