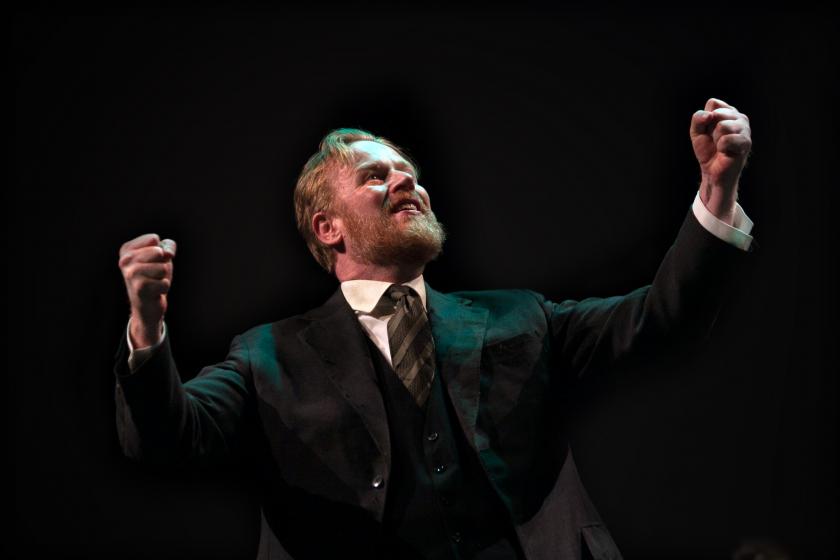 Tuesday 17 October 2023
Faith Healer: Interview with Paul Carroll
Ahead of its run in Cambridge later this month, we caught up with Paul Carroll from the cast of Brian Friel's Faith Healer, who plays Frank. In conversation, he tells us what makes this play so special and what audiences can expect from this thought-provoking play.

For those who don't know, tell us a bit about the plot of Faith Healer.
Faith Healer is widely believed to be Friel's masterpiece. The story takes place in the 1950s, when an 'itinerant Irish faith-healer' – Francis Hardy; his mistress and his manager are travelling around small villages in Wales and Scotland with his faith healing show. They find themselves travelling to a small village in Donegal on a home-coming of sorts for Frank. The story is told through a series of monologues, from each character's point of view. Some dark and hard truths emerge from their storytelling that leads us to a thrilling conclusion.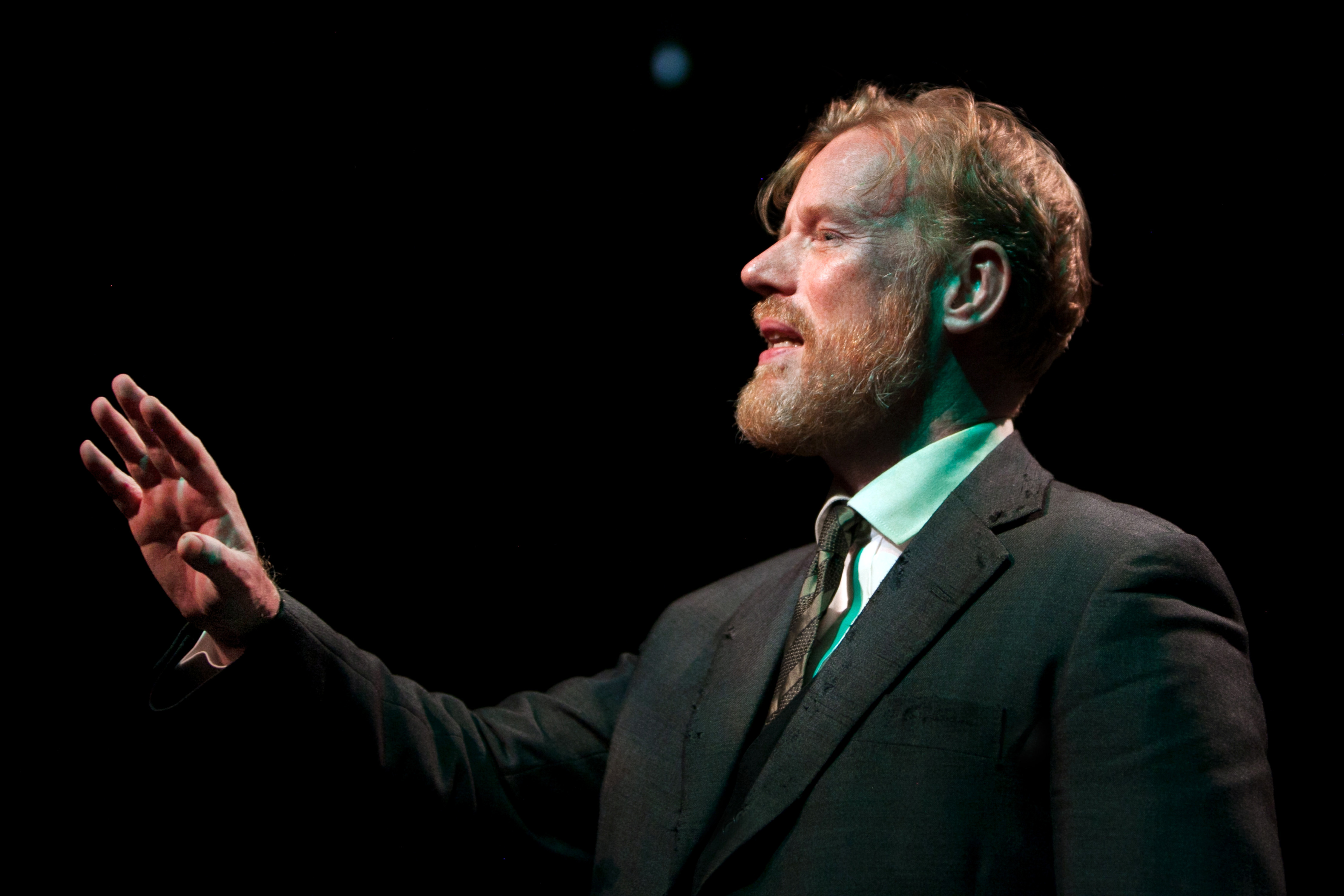 What drew you to the part of Frank?
Frank is essentially a tortured artist. As he tours the villages of Britain he battles his demons and tries to find answers to the 'nagging, tormenting, maddening questions' that are rotting his life. In Ireland, especially in the end of the last century, I met and knew artistic men like Frank who tried to find answers to life in the bottom of a whiskey bottle. He is a complex, funny, entertaining, poetic individual. To be honest, it is an honour to be playing Frank Hardy. I think every Irish actor of a certain age, longs to be cast in the role of the Faith Healer.
Brian Friel is widely regarded as one of Ireland's greatest dramatists, what is it about his writing that still captivates audiences?
He knows people; he clocks their quirks and idiosyncrasies and transfers those perfectly to the page and to the stage. His characterisations are just superb. His dialogue (or in this case – monologue) is engaging for an audience and captures a particular time and place flawlessly. He has a certain way with words that makes them sound beautiful together and makes it so easy for an actor to speak them. Nothing, ever, feels wrong. Each of his plays are like a finely detailed painting that draws an audience in.
What do you hope audiences take away from this production?
Even though three people might be in the same situation together at the same time; their experience and understanding of that situation is very different from the others'. This is also true to life.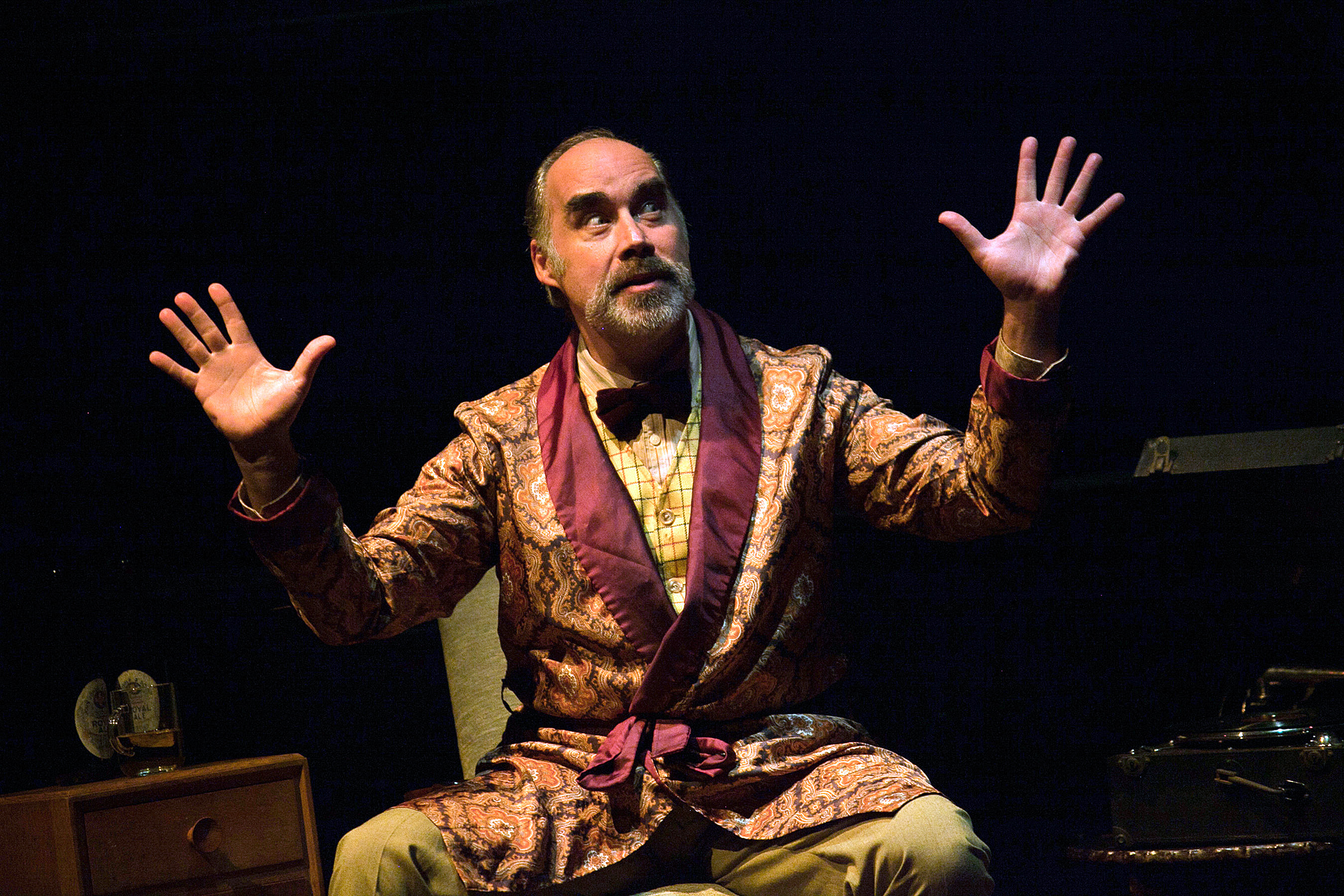 What are you most looking forward about the rehearsal process with London Classic Theatre?
Well, I am looking forward very much to meeting the other cast members as although we don't appear on stage together in the same scenes, we will be spending a lot of time touring around together and I'm looking forward to getting to know them. But also, I'm looking forward to working with our director – Michael (Cabot) and delving deep into the character of Frank; researching and investigating the play, the lines, the characters, the feelings.
And finally, why should audiences come to see Faith Healer?
Faith Healer is classic masterpiece from the last century. Audiences should always try and catch Friel when a play of his is being performed, but when that play is Faith Healer, they should make it their business to see it. They will walk away from the play feeling like they have experienced something very special. They will remember it and think about it long after they leave the theatre.
Faith Healer performances run from Tuesday 31 October to Saturday 4 November 2023. More information and tickets can be found here: https://www.cambridgeartstheatre.com/whats-on/faith-healer 
(Production images ©Sheila Burnett)