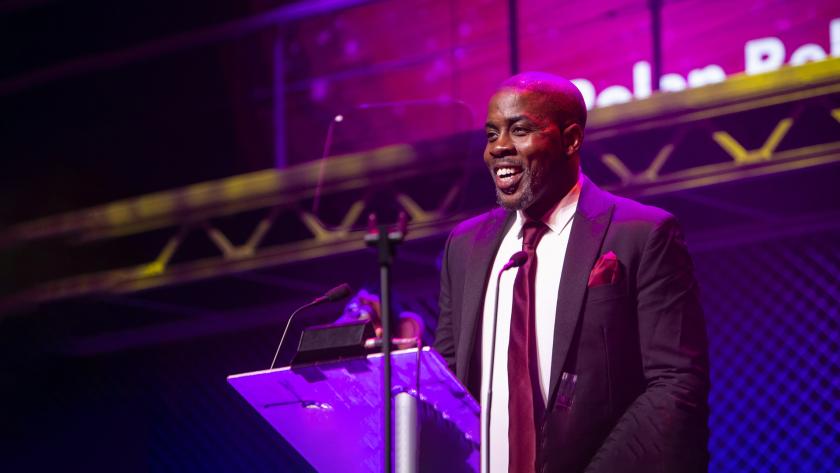 Friday 22 April 2022

We are absolutely thrilled to announce that actor Rolan Bell, who played the dastardly evil Abanazar in our 2021 panto Aladdin, has won the award for 'Best Villain' at The UK Pantomime Association's Pantomime Awards.

Last week the country's pantomime stars, producers, directors (and everyone in between!) gathered at London's Trafalgar Theatre for the annual awards, where 22 awards were handed out - and Rolan came home with the esteemed title of the UK's best baddie!

More